'This Is Us': Kate and Rebecca Reconnect in the Next Episode and No, You're Not Ready
This Is Us Season 4 returns after a two-week hiatus with Kate's (Chrissy Metz) trilogy episode on Feb. 11. Thus far, viewers know Kate's marriage with Toby (Chris Sullivan) is on the rocks. Meanwhile, everyone is worried about young Kate's (Hannah Zeile) boyfriend, Marc (Austin Abrams). But don't worry too much — there could be a glimmer of light named Rebecca (Mandy Moore). Recently, Hartley — who directed This Is Us Season 4 Episode 13 — revealed Kate and Rebecca's mother-daughter bond will be showcased in "A Hell of a Week: Part Three." And quite frankly, we're not sure our emotions will be able to handle it.
Justin Hartley explains what Kate's trilogy episode in 'This Is Us' Season 4 is about
In November 2019, This Is Us executive producers Isaac Aptaker and Elizabeth Berger hinted Kate's relationship with Marc will affect Kate long term.
"Kate is now 39 years old and a highly functioning woman, so she got out of the relationship somewhat unscathed in the long run," Berger told Entertainment Weekly. "But I think it was definitely a formative relationship and it was a relationship that left serious emotional wounds."
Aptaker then added Kate and Marc "definitely goes to an unhealthy place that's going to make a real impact on Kate and stay with her over the years."
Now, it seems This Is Us viewers will get to see how it all plays out onscreen. When speaking with TV Insider on Feb. 10, Hartley revealed what Kate's trilogy episode is about, echoing the executive producers' previous warning.
"It's a lot about how relationships that you are in shape who you are and who you become, and how you can figure out a way to let go of that, or sort of learn from that," Hartley said.
He later continued: "It's like how did these relationships that you had shape who you are now and how does that inform and sort of lend itself to all the difficult things that you're going through right now? And if you hadn't met that person, maybe you wouldn't have these hangups and these problems in your life."
That said, Hartley also hinted there might be "bad stuff" that comes from certain relationships. However there's "also this is all the good stuff."
"It just gets you sort of thinking about life in a philosophical way," Hartley said. "And then that's what our episode did, I think. In [Episode] 13 you see the beginning of how Kate is the way she is. Also, you see darkness, but also we tell stories that are [sweet]."
Justin Hartley hints Rebecca and Kate's relationship will be highlighted in 'This Is Us' Season 4 Episode 13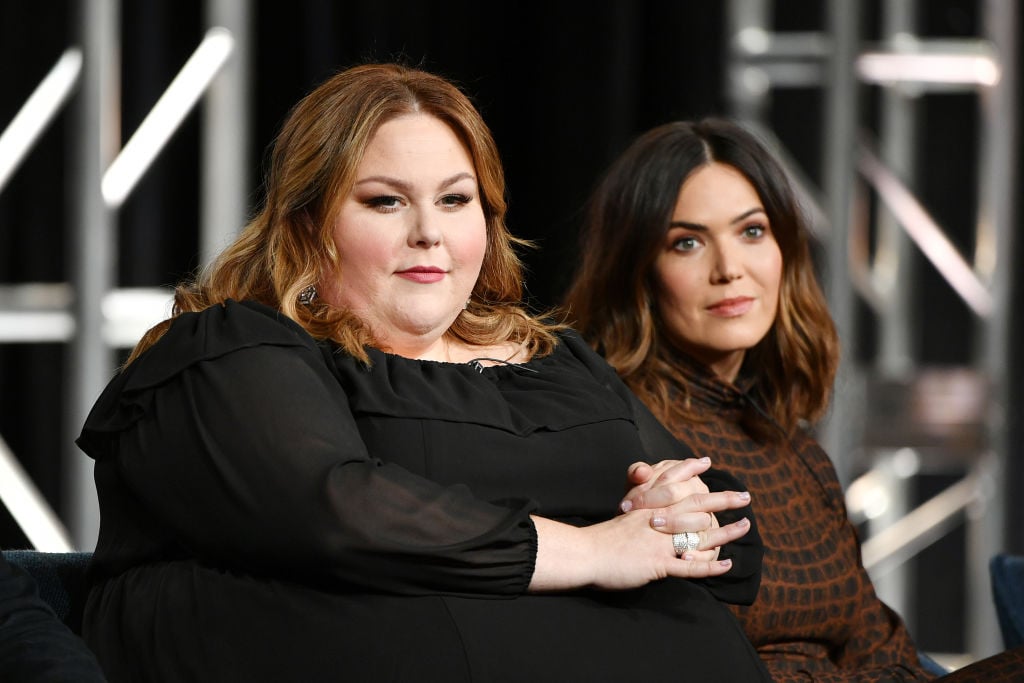 Despite all the darkness that will come in Kate's This Is Us Season 4 episode, Hartley promised fans there will also be happiness mixed into the story.
"One hundred million percent, yes," the actor said when TV Insider asked about "lighter moments."
"That was sort of the theme," Hartley said. "When I was looking at [the episode] I was like, this is yin and yang, this is unbelievable."
What might the moments of light entail? Earlier in the interview, Hartley revealed Kate and Rebecca will begin to reconnect.
"You know, this relationship has been sort of strained and that's a tough relationship," Hartley said. "You'll see a different side of it in the episode I directed."
In a clip from "A Hell of a Week: Part Three" published by E! News, Kate appears to find strength in Rebecca. Previously, Toby admitted he is struggling with baby Jack's blindness. Then in the forthcoming episode, Toby wants to back out of a retreat with Kate and Jack.
Before Kate and Toby get into it, Rebecca calls and asks about the retreat. Kate covers for her husband and tells her mother he can't go. Rebecca then offers to go in his stead. The clip flashes to Kate's face and she looks relieved by Rebecca's suggestion.
"I've actually been wanting a good catch-up session, just the two of us," Rebecca says.
It's possible Kate and Rebecca's trip will parallel the past. In the Kevin-centric episode, teen Kate gets into a fight with her mom. She then storms off to the cabin with Marc. But later, Kate calls her mom, crying.
"I think she's in trouble, Kev. We have to go get her," Rebecca tells her son before rounding up the whole Pearson family.
So will Rebecca save Kate in the past and present-day? This Is Us Season 4 continues Tuesday, Feb. 11 on NBC.
Read more: 'This Is Us' Creator Says the Writers Won't Kill Off This Character