'This Is Us': Chris Sullivan Says Kate and Toby's Fate Is 'Painful'
'This Is Us' star Chris Sullivan shares his reaction to Kate and Toby's fate in 'This Is Us' Season 6 after what happened in the season 5 finale.
The final moments of the This Is Us Season 5 finale broke everything we knew about Kate (Chrissy Metz) and Toby (Chris Sullivan). Viewers watched the couple fall in love and grow together in their marriage. But now, it seems they're headed toward splitsville. Then recently, Sullivan reacted to Kate and Toby's future in This Is Us Season 6, and the actor's comments will break your heart all over again.
What happened to Kate and Toby in 'This Is Us' Season 5?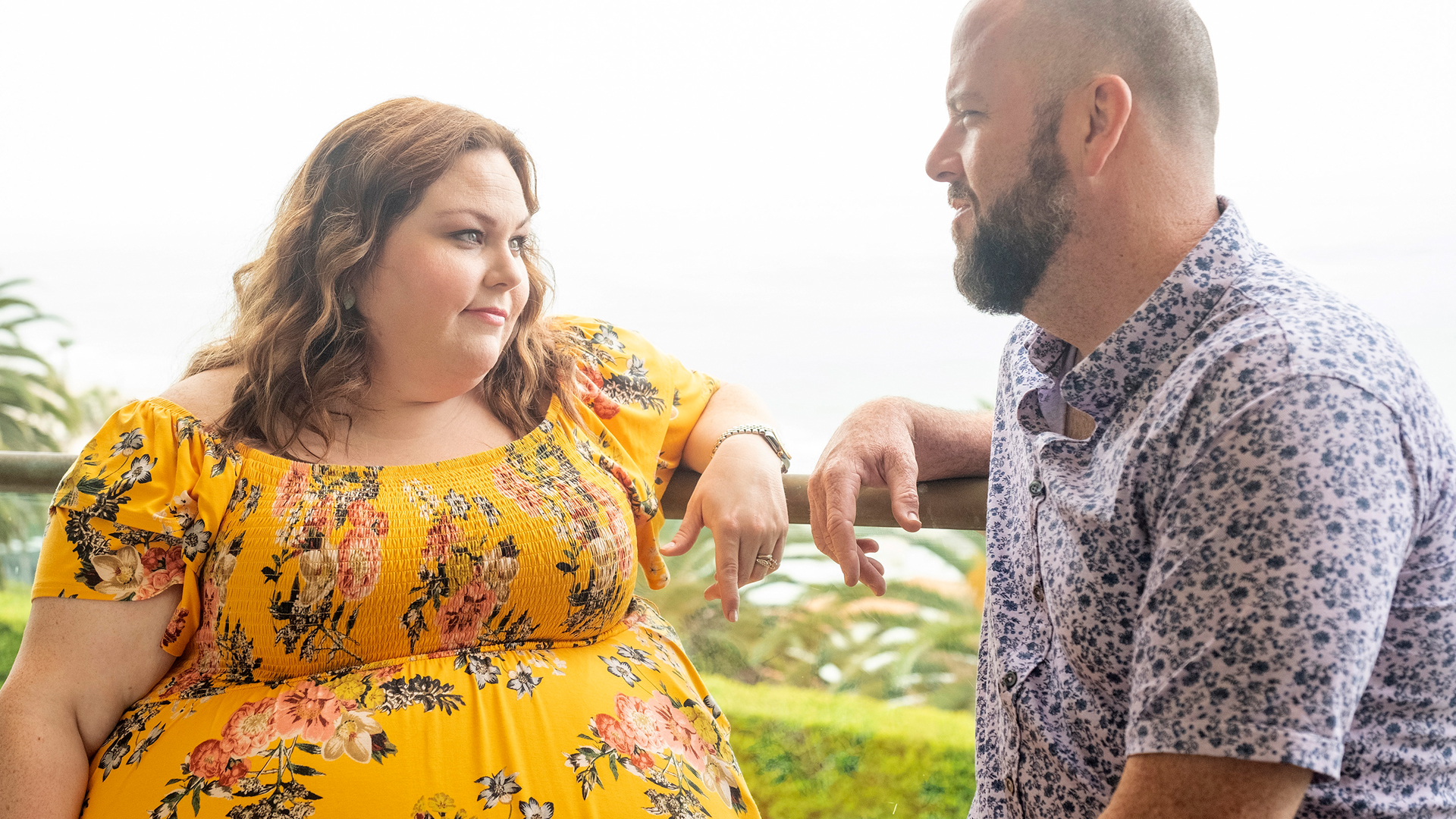 In This Is Us Season 5, Toby lost his job and struggled with his new stay-at-home dad life. Then Kate became an assistant music teacher, and she fell in love with the gig. But things started to get complicated in the finale.
Toby told Kate about a new job opportunity that would require him to be in San Francisco multiple days a week. Kate was initially willing to leave her position in Los Angeles to be with her husband. But her co-worker Phillip (Chris Geere) refused to let her resign. 
In the end, Kate and Toby compromised and decided to make their relationship work long-distance. But the This Is Us finale seemingly confirmed a breakup down the line. The NBC drama dropped a flash-forward five years into the future where Kate was the bride of her second wedding. Meanwhile, Phillip was confirmed as Kevin's (Justin Hartley) future brother-in-law, aka Kate's husband-to-be.
Chris Sullivan on Kate and Toby's future in 'This Is Us' Season 6
Following the This Is Us Season 5 finale, Metz shared her reaction to Kate and Toby's fate. And like many fans watching from home, the actor was emotional about the big reveal.
"I cried," Metz told Entertainment Weekly when asked about her initial reaction to Kate and Toby. "And then as [creator Dan Fogelman] was giving me the particulars as far as this season was going to go, it was just very emotional, because anytime, even if it's a fictitious relationship, I'm attached to the relationship."
She continued, "Especially from everything that they've come through and gone through and how they've grown each other. And regardless if their relationship was a reason, a season, or a lifetime, as they say, there was so much growth."
Meanwhile, Sullivan opened up about Kate and Toby's future in an interview with KTLA from July 2021. The actor pointed out that the storyline wasn't necessarily surprising because the writers had a plan for the end of the series. But even so, Sullivan noted that the thought of KaToby's ending was still painful. He said:
"It was surprising maybe a few years ago. Part of the reason our show has maintained such a high level of quality is Dan and the writers have known where the show is going for years. They've known the ending of the show. We've already shot scenes for the final episode. So it wasn't much of a surprise to us, the actors, even though the idea of it is still pretty painful."
What to expect from Kate and Toby in 'This Is Us' Season 6
While many fans are devastated for Kate and Toby, there's still plenty to cover in This Is Us Season 6. So what's next for the couple in the sixth and final season? It seems viewers will find out how Kate splits from Toby and how she ends up with Phillip.
"Obviously, Chris [Geere] is going to be a big part of the show next year," Fogelman said following the This Is Us finale, per The Wrap. "It's been part of our plan all along from the go. So obviously we've hinted at many times in the immediate future that something was amiss, something was not normal between [Kate and Toby], and here we are."
He later added, "The journey from A to B is something we really haven't done on this show yet, and I think these two actors are going to have some really meaty stuff to dig into next year. I think, like everything in our show, we're going to be able to find something difficult and find something beautiful inside it."
This Is Us will return to NBC with season 6.