'This Is Us': Kevin and Madison's Last Interaction Before the Tragic Car Accident
This Is Us Season 5 is off to an emotional start. Amid production delays, it will return on Feb. 9, 2021, for episode seven. However, fans are waiting on pins and needles to find out what happened to This Is Us' Kevin Pearson (Justin Hartley) after the previews' traumatic car crash. While we wait, let's take a closer look at what happened when we last saw Kevin and Madison.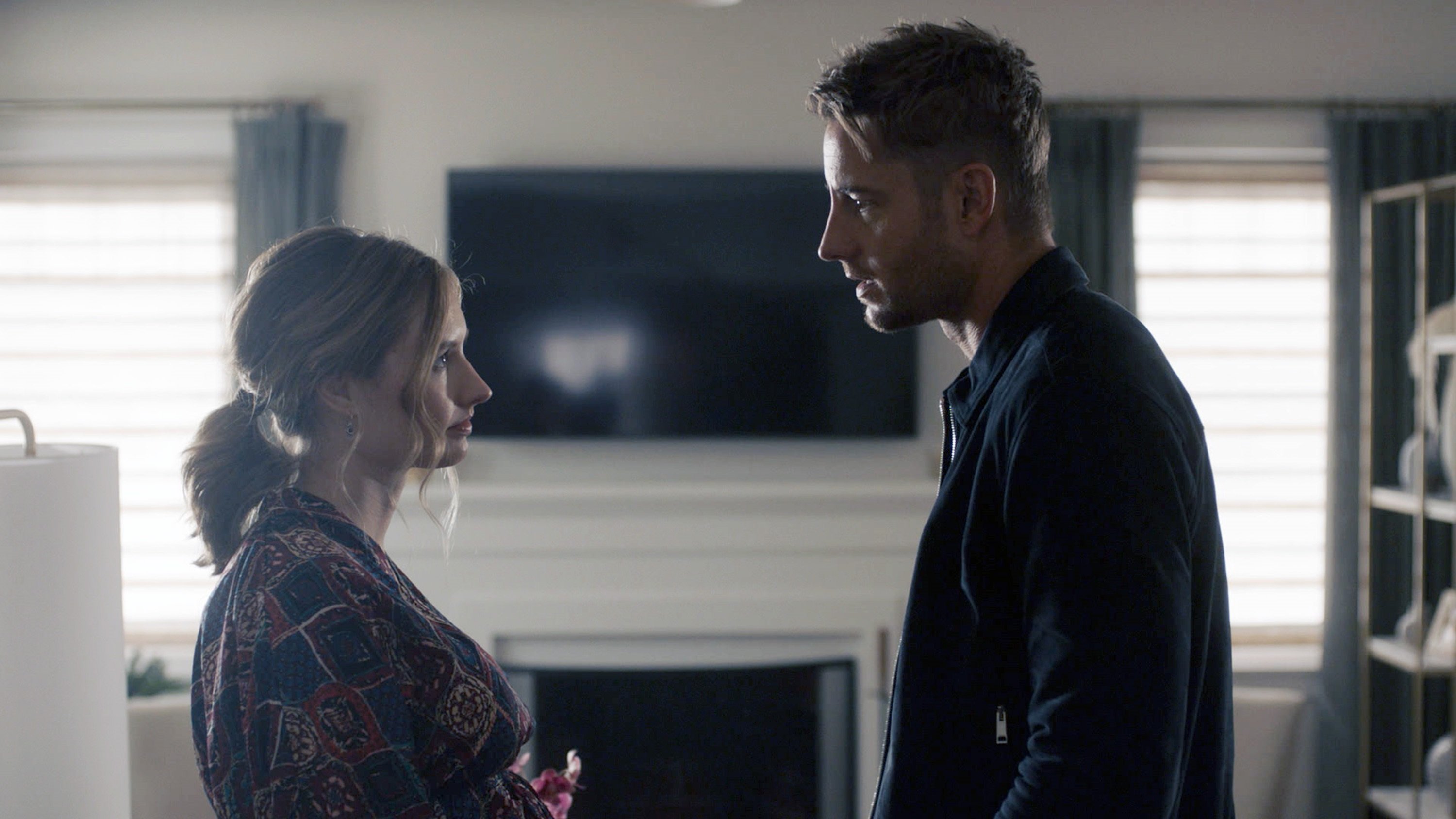 'This Is Us': Kevin left Madison to film a movie in Vancouver
The last time we saw Kevin on This Is Us; he left to film a movie in Vancouver, Canada. However, his fiance, Madison, was about nine weeks away from her due date with their twins. Kevin would quarantine for two weeks when he arrived, film for two weeks, and then head back home. The plan that the couple arranged would still have him back five weeks before the babies were due. 
"I know I'm leaving at the worst possible time, but when I come back, it will be with a heart that is committed," Kevin attempted to begin a speech to Madison.
However, she stopped him. Madison informed Kevin that she knew his family is full of "great speech givers."
"You said that you were all in, and I bought that," she told him. "Take this moment to decide if you really are."
He kissed her baby bump goodbye and left for Canada.
Kevin gets into a car accident on his way back to Madison
The last This Is Us episode, which aired on Jan. 12, did not touch on Kevin and Madison's storyline until the very end. In the scenes for the next episode, Kevin is calling to arrange transportation back to Los Angeles.
"My fiance, right now, is in labor, having twins; I need to get to her," Kevin tells an unknown person.
Then in the next few seconds, viewers hear a call from Kevin to Madison.
"I'm coming right now," he tells his fiance. 
"Please just get here, Kevin," Madison responds. 
While viewers listen to the broken conversations, they watch the scene of a car smashed into a tree. Then the camera cuts to Kevin's driver's license and wallet lying in the grass near the vehicle. 
Are Kevin and Madison in love? 
Kevin moved into Madison's house because of the COVID-19 pandemic. He wants to be a supportive father to his babies like his dad was. Madison wants a family for their children. However, they never tell each other that they love one another. 
"There's definitely something off with their relationship," one viewer wrote on Reddit. But maybe that's the point? Maybe the way their relationship is being portrayed, and the way Madison is being portrayed is for a greater purpose." 
Fans noticed that their relationship isn't the best; however, it is barely getting started. This Is Us will air the next episode on Feb. 9, 2021, on NBC.