'This Is Us': Kevin and Sophie Are No Longer Endgame?
In an all-new This Is Us, Kevin (Justin Hartley) and Madison (Caitlin Thompson) brought home their twin babies. When they arrived home, Kevin proposed to Madison again, this time with a hospital band. Is Kevin's childhood relationship with Sophie over for good? A This Is Us executive producer weighs in on Kevin's love life and who might be the endgame for him.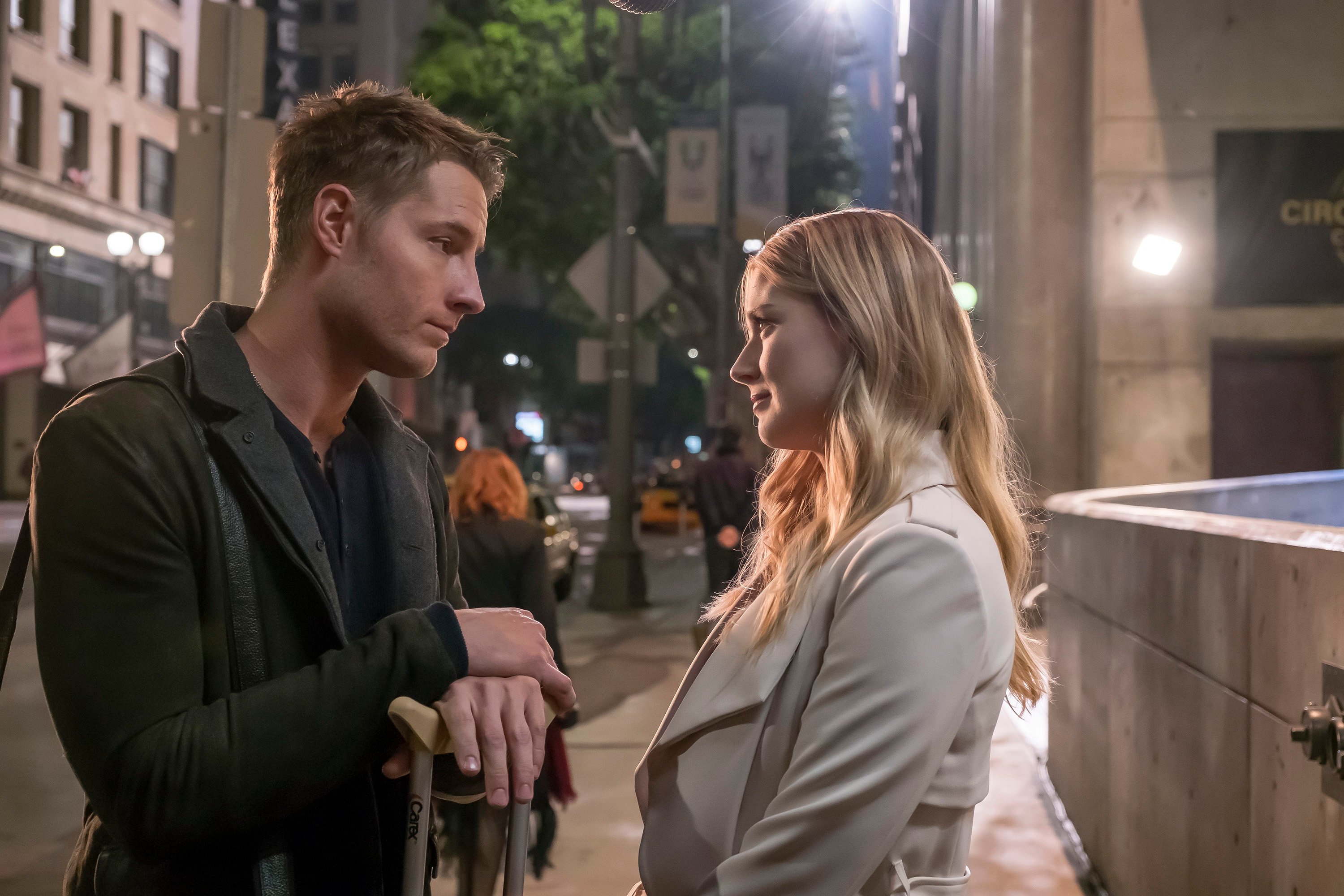 'This Is Us' Kevin proposed to Madison again
On the Feb. 23, 2021, episode of This Is Us, Kevin got down on one knee and proposed to Madison. Before he got to that point, he was very nervous about bringing home the couple's two newborn babies. The new dad had a minor meltdown on a paparazzi that was following them home. Madison talked the photographer into leaving them alone and drove the rest of the way home. 
When they arrived at home, the sleep-deprived Kevin slept for an extra 15 minutes in their car. Meanwhile, Madison took their twins inside. When he woke up, he marveled at how amazing his fiance is. Then he ripped off his hospital bracelet and used it to propose to her, yet again. She accepted, and fans began to wonder if these two are endgame. 
'This Is Us' Season 5 showed no signs of Sophie
Cast member Jon Huertas and co-executive producer Julia Brownell spoke to Entertainment Weekly about Kevin's love story in This Is Us Season 5.
"The thing we've always explored with Kevin is, he has this childhood love for Sophie, but does that work today?" Brownell posed the question. "Just because you were in love with someone at 10, does that mean that applies to you when you're 40? And what we were trying to achieve with the paparazzi scene is a moment where Kevin really sees Madison and all she has to offer."
He adds that Madison is there for Kevin in the way he always wanted. The writers and directors are trying to ask Kevin why he keeps questioning his relationship with Madison.
"So maybe we're asking the same thing of the audience," Brownell added. "Like, why do you want Sophie so badly? Look at how great Madison is! She gave him two babies and helped save him from the paparazzi!"
It sounds like the writers and directors are trying to prove to the audience that his relationship with Sophie is over.
'This Is Us': Many fans feel that Kevin and Sophie's love story is over
With the developments in Kevin and Madison's love story in recent episodes, fans are beginning to think that the couple is endgame. The director's comments on Sophie further solidify many fan's beliefs that Sophie is not returning to Kevin's life.
"I think both scenes with Madison acting like Rebecca and getting him to back off from the paparazzi and the talk with Jack were really important to Kevin," one fan wrote on Reddit. "Jack told him to stop trying to be like him and live his own life."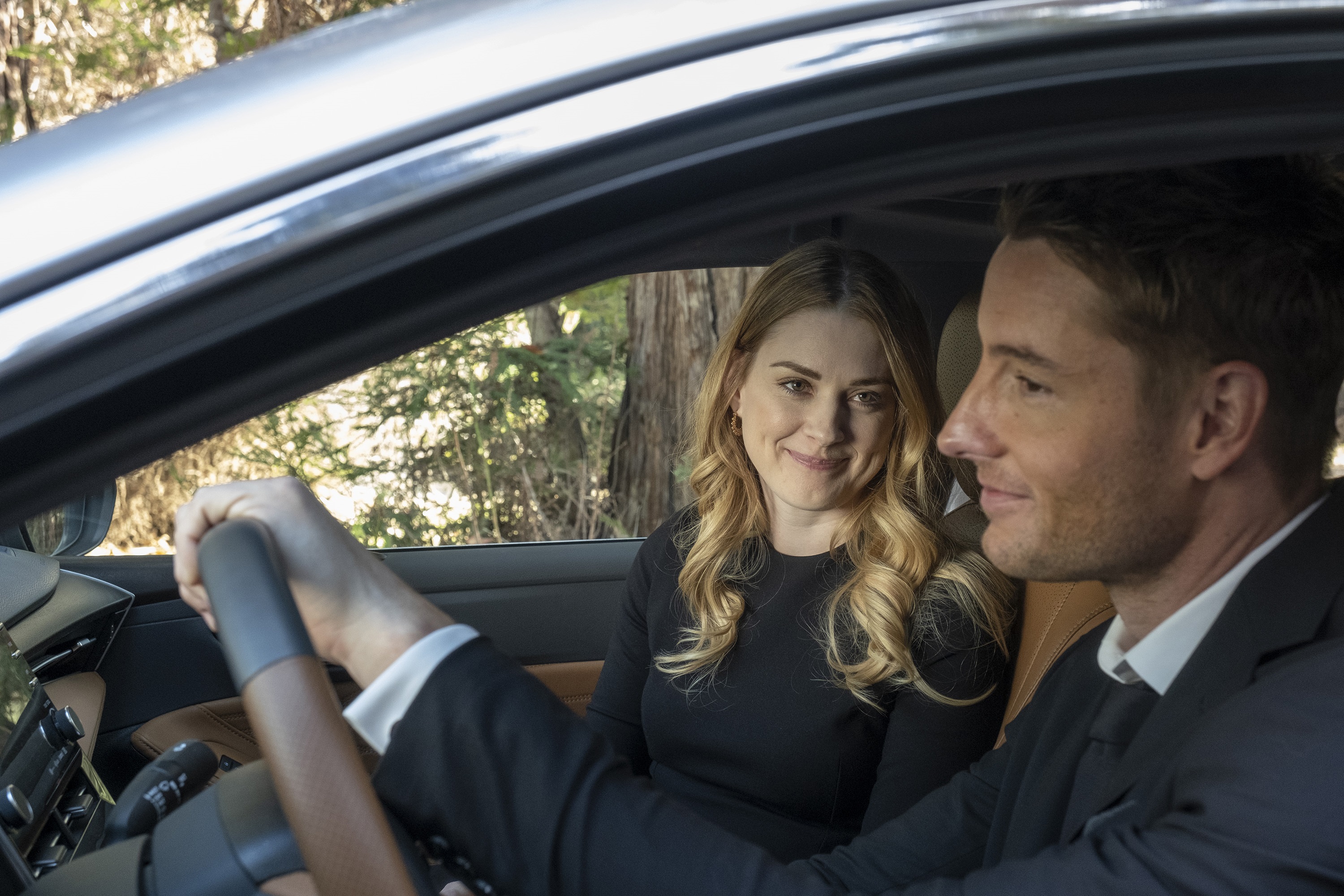 Other fans agreed that Kevin's love life is with Madison after listening to the producer's remarks.
"I think they meant it as a romantic journey because Madison and Kevin are building a relationship from an uncertain circumstance," another fan added. "Kevin's love journey has gone from Sophie, Olivia, Sloane, Sophie, Zoe, Cassidy, and then Madison, but he had to go through all those women to get to Madison. He had to have closure with Sophie at her Mom's funeral before he could ever have a fresh start. And with Kevin and Madison, they are on a journey to love."