Did 'This Is Us' Reveal Kevin's Fiancée in the Season 4 Finale?
The identity of Kevin's (Justin Hartley) fiancée has been haunting fans since the This Is Us Season 4 fall finale. At Thanksgiving, Kevin told Randall (Sterling K. Brown) he was ready for a wife and kid by his 40th birthday. Then in a flash-forward sequence set nine months in the future, Kevin got his wish. He is now engaged with a baby on the way. And ever since the episode aired, the show's team has been teasing when the mystery woman will be unveiled. So was Kevin's fiancée revealed in the This Is Us Season 4 finale on March 24? Here's what went down.
The 'This Is Us' team sends fans mixed signals about Kevin's fiancée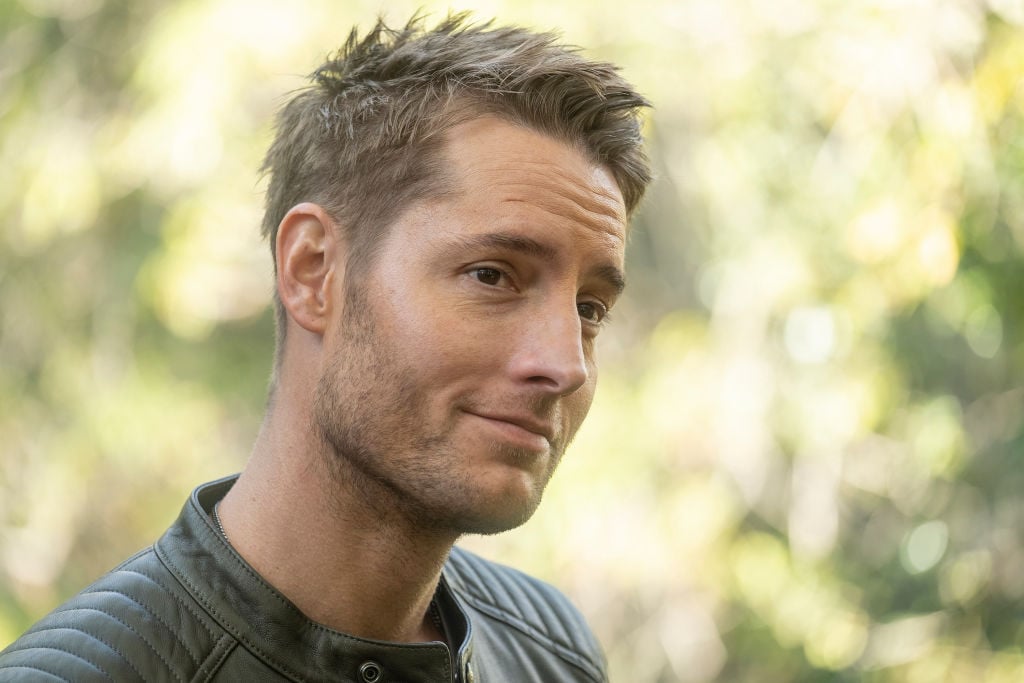 Prior to the This Is Us Season 4 finale, Hartley hinted fans will find out who Kevin's fiancée is soon.
"We're almost there. We're a couple of weeks away," Hartley told Us Weekly on Feb. 29. "You'll find out."
At this point, the NBC drama was three weeks away from the season finale. So naturally, fans assumed the actor implied Kevin's pregnant fiancée would be named by the final episode of This Is Us Season 4. Then in an interview with TV Insider, creator Dan Fogelman promised viewers Kevin's mystery lady will be identified before the season ends. 
Nevertheless, some This Is Us viewers took Fogelman and Hartley's remarks with a grain of salt. In an interview with Glamour released on March 17, the publication asked executive producer Isaac Aptaker about Kevin's fiancée in the finale. But he shared the big reveal might not happen before the fourth season ends.
"We will not necessarily find out who his fiancé is next week, but we'll get some big steps forward," Aptaker said.
So what's the truth? The This Is Us Season 4 finale proved the situation is not so clear cut. 
[Spoiler alert: This Is Us Season 4, Episode 18.]
Was Kevin's fiancée revealed in the 'This Is Us' Season 4 finale?
In This Is Us Season 4, Episode 18 — titled "Strangers: Part Two" — fans learn Madison is the mother of Kevin's child, but that doesn't necessarily mean she's his fiancée. The pair slept together in the 12th episode. However, Madison contemplates whether she should even tell Kevin about the baby when speaking with her OB/GYN.
Ultimately, Madison doesn't know much about Kevin. She also understands the actor wants a great love story — like his parents — and she doesn't think this is what he wants. Then when Madison's OB/GYN tells her she should give the father of her baby a chance, she does.
Madison arrives at baby Jack's birthday party and interrupts Kevin's argument with Randall. She tells him everything and he is stunned. Then after getting some air and going at it with Randall once more, Kevin returns to Madison. He says he wants to be a father, and although he may not love Madison, Kevin wants the love of his life to be his child.
But wait, there's more. Apparently, Madison is pregnant with twins. Then in a flash-forward sequence, Kevin is accompanied by two children — a boy and a girl — as he visits his mother. Kevin is also seen wearing a wedding ring. Meanwhile, back in the present day, This Is Us teases fans further by highlighting clips of Kevin's former flames, Sophie and Cassidy (Jennifer Morrison).
Now we know Kevin is all in with Madison's baby. But does this mean Madison and Kevin get together or simply co-parent? Kevin said his fiancée was the one with morning sickness in the fall finale, but it's still up in the air for now. Even so, we'll get solid answers in the This Is Us Season 5 premiere, according to The Hollywood Reporter.
"There's an immediate answer coming to all of that," creator Dan Fogelman said when asked whether Madison is Kevin's fiancée from the fall finale. "But I think that there's basically many more chapters in Kevin's romantic story."
Read more: Why 'This Is Us' Fans Think Kevin Wants to Get Married Will Hit You Right in the Feels