'This Is Us': Kevin Completes Jack's Dream Home in the Future and No, We're Not OK
You're lying if the cabin episode in This Is Us Season 4 didn't reduce you to a puddle of tears on multiple occasions. The Feb. 18 episode brought on the waterworks as the NBC drama dove headfirst into the Pearson family's past, present, and future. But the unexpected flash-forward sequence absolutely destroyed This Is Us fans in the best way possible when everyone realized Kevin (Justin Hartley) completed Jack's (Milo Ventimiglia) dream home. And basically, viewers will need some time to recover before next Tuesday.
'This Is Us' confirms Kevin builds Jack's dream home in the far future
In a This Is Us flashback to the Big Three's preteen years, Jack and Rebecca (Mandy Moore) tell the kids to make a time capsule at the cabin to be opened on their 18th birthday. Then in the present-day, Kevin, Randall (Sterling K. Brown), and Kate (Chrissy Metz) visit the cabin. And after a series of events, the Sad Three decide to open the capsule.
The Pearson siblings reminisce over their treasures when they stumble upon their parents' items. First, they find an old sketch drawn by Jack — the beautiful dream house he wanted to build by the cabin. Then Randall, Kevin, and Kate find a tape recording by Jack.
In the recording, Jack explains what's happening as the family prepares for the time capsule. Jack then admits he was going to put the sketch inside. However, he became embarrassed when Rebecca saw his design and threw it out. Eventually, Jack backtracked and decided to include the sketch in the capsule. But it was gone.
Still speaking through the recording, Jack wonders whether Rebecca took the drawing and put it in the capsule herself. Earlier that day, when Jack was having doubts about his sketch, Rebecca told her husband she believes his dream will still come true.
"Let me just remind you that your mom is the kind of woman who buries a crappy doodle," Jack says. "Because when it comes to people that she loves, she does not mess around."
At the end of the episode, present-day Kevin looks down at Jack's sketch. Then This Is Us fans are transported to the future in a time lapse. And suddenly, Jack's dream home is built — glass door and all.
A car pulls up in front of the completed home and it's Kevin. He walks into the house and is greeted by Beth (Susan Kelechi Watson), who explains the family is with Rebecca. This is presumably the same flash-forward sequence shown in the This Is Us Season 3 finale.
Regardless, as Beth and Kevin head towards Rebecca, the camera remains on a framed photo. It's Jack's sketch. Now, it's confirmed. Kevin did it. He builds his father's dream home in the future. Please excuse us as we weep silent tears for the rest of eternity.
'This Is Us' showrunners say we'll find out why Kevin completes Jack's dream house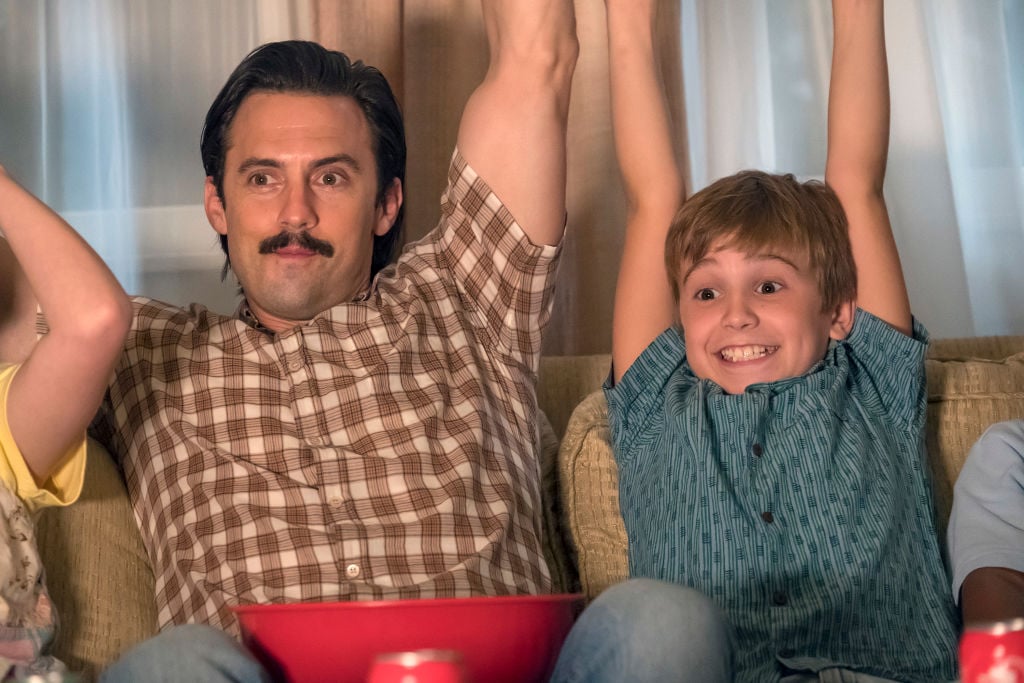 When speaking with Entertainment Weekly, This Is Us co-showrunners, Isaac Aptaker and Elizabeth Berger, opened up about Kevin completing Jack's dream. And of course, the location has major significance to the Pearson family.
"In terms of 'Why there?' this has always been the plan for us, that we would one day reveal that this home was not only Kevin's, but was on the same property as the family cabin," Aptaker said. "And he fulfilled one of his father's dreams, post-Jack's-death. So this was always in our head."
That said, the storyline isn't over yet, as This Is Us fans will discover the real reason why Kevin chooses to build the house later on.
"We'll definitely find out why Kevin built the house," Aptaker said.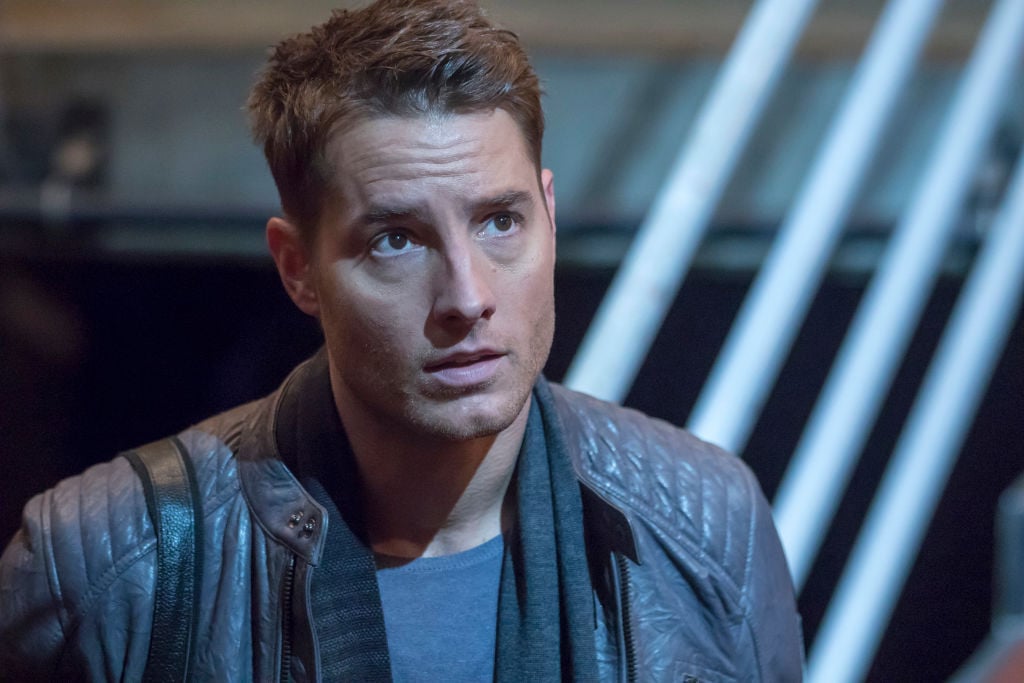 Nevertheless, this particular storyline will likely unfold in the present-day if the writers plan to highlight Kevin's journey soon. According to the showrunner, This Is Us won't return to the flash-forward in the near future.
"We're steering clear of that particular time for the next handful," Aptaker said. "But we have some new time periods that people might not be thinking of returning to that are coming up."
As This Is Us continues to unveil the puzzle pieces of the Pearson family story, fans are starting to see how Jack and Rebecca's legacy truly lives on in Kevin, Randall, and Kate. So here's to more golden discoveries — just don't forget the tissues.
Read more: 'This Is Us': Randall and Kevin Are Not Speaking and It's More Detrimental Than Fans Think