'This Is Us': The Reason Why Kevin Wants Kids Right Now Will Break Your Heart
This Is Us fans might be trying to figure out whether Kevin (Justin Hartley) ends up with Madison (Caitlin Thompson) in season 5. But, in the fourth season finale, Kevin already revealed the love of his life will be his children. Then recently, Hartley explained the heartbreaking reason why Kevin is so "eager" to have kids right now — and it has something to do with Rebecca (Mandy Moore).
Kevin and Madison are expecting twins on 'This Is Us' Season 5
RELATED: 'This Is Us': Why Kevin and Madison Won't Have an 'Easy Love Story' in Season 5
Madison told Kevin she was pregnant with his twins in the This Is Us Season 4 finale. At the time, Kevin was in the middle of a fight with Randall (Sterling K. Brown) over Rebecca's health. The Pearson matriarch was recently diagnosed with mild cognitive impairment. But, despite everything going on with the Pearsons, Kevin promised Madison that he was "all in."
"I'm so sick of chasing ghosts, I'm tired of doubting myself. " Kevin said. "I'm all in, Madison. Whatever you need, I am all in. I want to be a father. I think I'd be great at it. The love of my life will be my child."
Then Kevin proposed to Madison in the This Is Us Season 5 premiere. "We're going to be amazing parents together," Kevin said. "I say we just get married. Let's shock the world and get married. We'll live happily ever after and all that."
Now, there's a bit of drama on the horizon. Kevin left LA to work on a film in Vancouver. But, Madison just went into early labor at the end of This Is Us Season 5 Episode 6. So, fans must wait and see what happens next.
Justin Hartley says Kevin wants his babies to meet Rebecca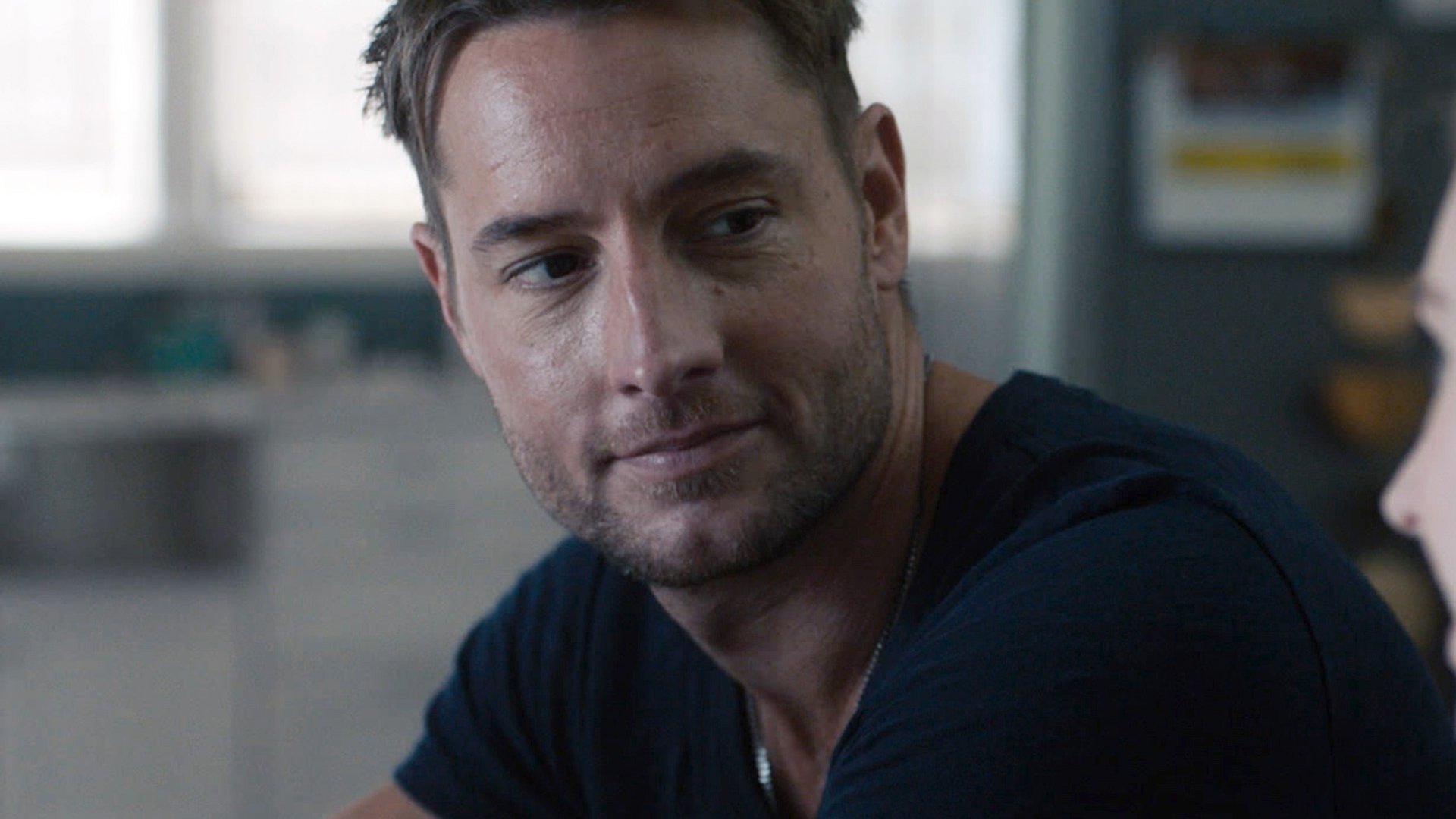 RELATED: 'This Is Us' Season 5: Sterling K. Brown Says Kevin and Randall Are 'Ready' To Repair What They Broke
Hartley opened up about Kevin and Madison's romance in This Is Us Season 5 in an interview with TVLine. The actor hinted the two individuals were still figuring out their relationship. Meanwhile, Hartley suggested that his character will struggle trying to do it all.
"Kevin doesn't give himself the breaks that maybe he should," Hartley said in December 2020. "He doesn't cut himself any slack… and then he finds himself in a bigger predicament. It's not him messing up for the sake of messing up or being selfish, as we saw him do several years ago."
The actor continued, "It's that he puts a lot of stress and pressure on himself, and that sometimes can lead to the balloon popping, so to speak."
Meanwhile, Hartley revealed that part of Kevin's stress comes from Rebecca's declining mental state.
RELATED: 'This Is Us': Will Sophie Come Back in Season 5?
"I think that's part of the stress. That's why he's eager to have these babies, and he wants his mom to meet the babies," Hartley said when asked about Kevin's reaction to Rebecca's health. "Look, he's aware that this decline is degenerative. It's not going to get better."
He added, "You have moments where it might be like, 'She's better today than she was yesterday. She's better this week than she was last week.' But it's a degenerative disease. There's a fall-off."
Hartley also speculated that Kevin wants to do everything he can to make sure his twins meet their grandmother.
"I think he wants to make sure that he has these babies and his mom meets them and spends as much time with them as she possibly can have," Hartley said. "Sometimes, when you spend time around animals or babies or whatever it slows down the demise of your disease. So, he's definitely aware of all of that."
This Is Us Season 5 returns on Tuesday, Feb. 9, 2021.