'This Is Us': Will Kevin or Madison Die in Season 5? Fans Are Worried About the Car Crash
After witnessing the deaths of Jack (Milo Ventimiglia) and William (Ron Cephas Jones), This Is Us fans are always prepared for the worst. But, is the NBC drama gearing up for another tragedy? The preview for the Feb. 9 episode suggested that Kevin (Justin Hartley) gets into a car accident while making his way back to Madison (Caitlin Thompson). Now, some viewers think Kevin — or Madison — will die in This Is Us Season 5 Episode 7.
What happened to Kevin and Madison in 'This Is Us' Season 5?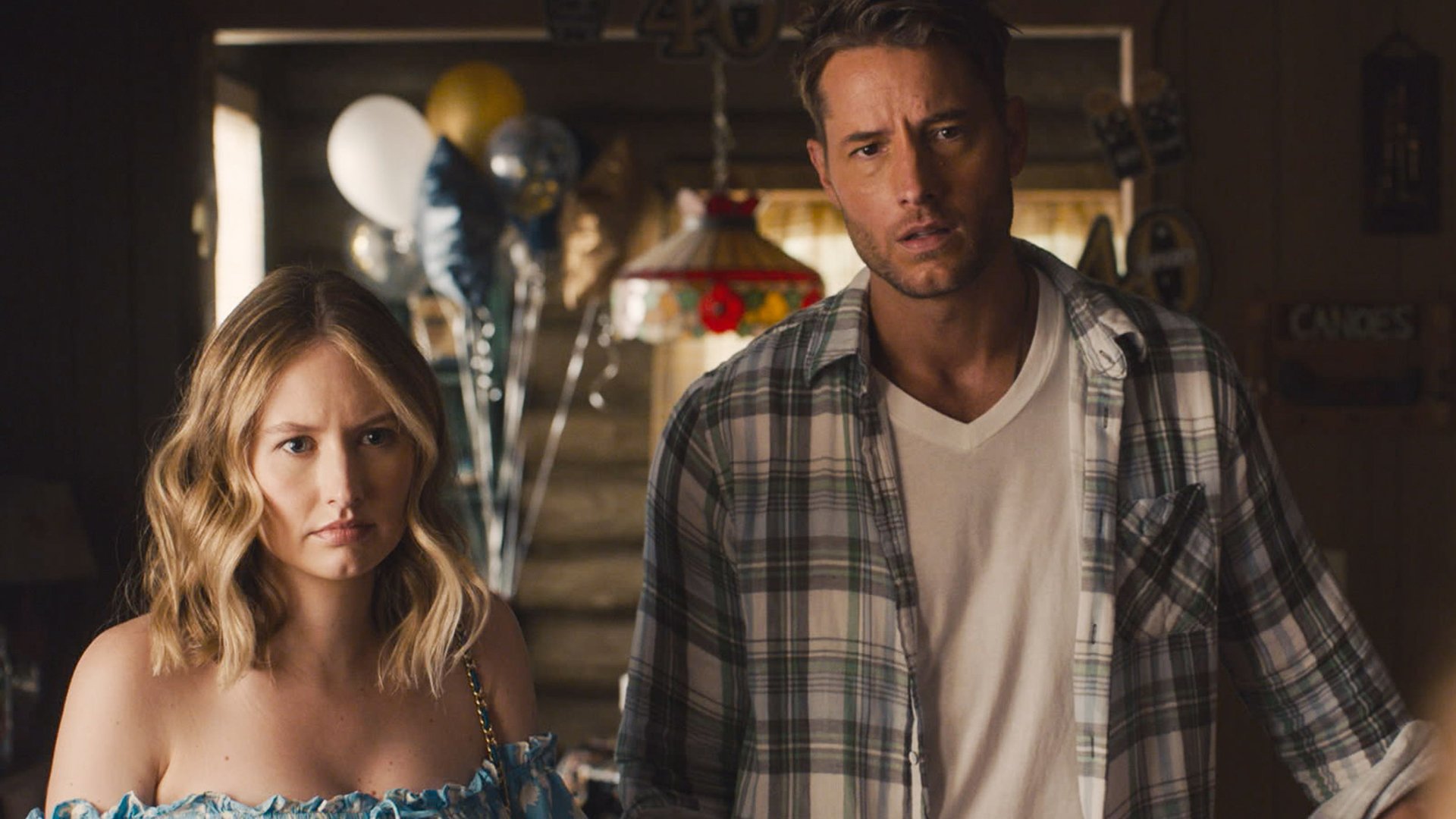 RELATED: 'This Is Us': The Reason Why Kevin Wants Kids Right Now Will Break Your Heart
In the This Is Us Season 4 finale, Madison revealed she was having Kevin's twins. Kevin — who was in the middle of a massive fight with Randall (Sterling K. Brown) — told Madison that he was "all in." Then in the fifth season, viewers watched the couple navigate their romantic relationship while managing the pregnancy. Kevin also asked Madison to be his fiancée.
Moving forward, Kevin and Madison's relationship started getting a little more complicated. Kevin traveled to Vancouver to film a movie. But, before heading out, Madison told her fiancé to really think about their future and family together.
"I think you should use this time away to be real with yourself, to figure out how this relationship and family is actually gonna work. And how these babies and I are actually gonna fit in your life," Madison said. "You said you were all in, and I bought that. Take this moment to decide if you really are."
Why 'This Is Us' fans think Kevin or Madison might die in season 5 episode 7
RELATED: 'This Is Us' Season 5: Chrissy Metz Hints Kate and Toby's Relationship Could Be in Trouble
In the sixth episode of This Is Us Season 5, Randall called Kevin to start rebuilding their broken relationship. But, Kevin was a little preoccupied. The actor was speeding away in his car and explained that Madison went into early labor. So, Kevin took a rain check and kept driving.
The This Is Us Season 5 Episode 7 promo trailers suggested that Kevin gets into a car accident on his way to Madison. The first teaser showed a car crash with Kevin's identification card on the ground. Then the second preview hinted that Kevin swerves into the wrong lane.
Some This Is Us fans wondered whether Kevin will die and never get the chance to make amends with Randall or meet his children. But, of course, we already know that Kevin will survive the crash. An older version of Kevin and his twins have already appeared in the far-future.
RELATED: 'This Is Us': Will Sophie Come Back in Season 5?
That said, Madison hasn't been seen in any of the flashforwards. So, some viewers predicted that the car accident will be a distraction while Madison dies during childbirth.
"I think Madison is gonna die and leave Kevin even more traumatized," a This Is Us fan wrote on YouTube.
"We know Kevin is ok because we see him in the future but all this nervous anticipation the show is projecting with the accident will probably be nothing but a distraction that Madison will die giving birth," another fan wrote.
Meanwhile, other This Is Us fans didn't think the car crash was meant to foreshadow death. Rather, some viewers predicted that Kevin will be the one to save someone from a car accident. Thus, allowing him to heal from Jack's death.
RELATED: 'This Is Us' Season 5: Why the Story of Randall's Mom, Laurel, Is So Important
"The crashed car is not the one Kevin was sitting in when Randall phoned. More likely that Kevin is passing that scene and trying to help," a fan wrote on YouTube. "I loved someone else's suggestion that it might be cathartic for him to 'save people from a burning car' because he carries the guilt of not having been there when his father was in the burning house and later died."
For now, This Is Us fans will just have to wait and see how Kevin and Madison's story unfolds. And hopefully, everyone will get to the end in one piece. But, whatever happens next, series creator Dan Fogelman promised fans the new episode will be worth the wait.
"I've been waiting to get these next few on the air – the actors are just off the charts (as always)," Fogelman wrote on Twitter. "Thanks for waiting, it's good to be back."
This Is Us Season 5 airs Tuesday nights on NBC.