'This Is Us' Updates Fans on Kevin and Madison's Future and It'll Leave You Speechless Until Season 6
A recap of what happened to Kevin and Madison in 'This Is Us' Season 5 Episode 16, including whether the couple got married in the finale. Plus, what's next for Kevin and Madison in 'This Is Us' Season 6.
Ahead of the This Is Us Season 5 finale, fans questioned whether Kevin (Justin Hartley) and Madison (Caitlin Thompson) would get married. At the end of the new episode on May 25, the NBC drama seemingly confirmed a popular fan theory about the couple. So here's a breakdown of what happened to Kevin and Madison and what's next for the two characters in This Is Us Season 6.
[Spoiler alert: This article contains spoilers from This Is Us Season 5 Episode 16.]
A recap of Kevin and Madison's relationship in 'This Is Us' Season 5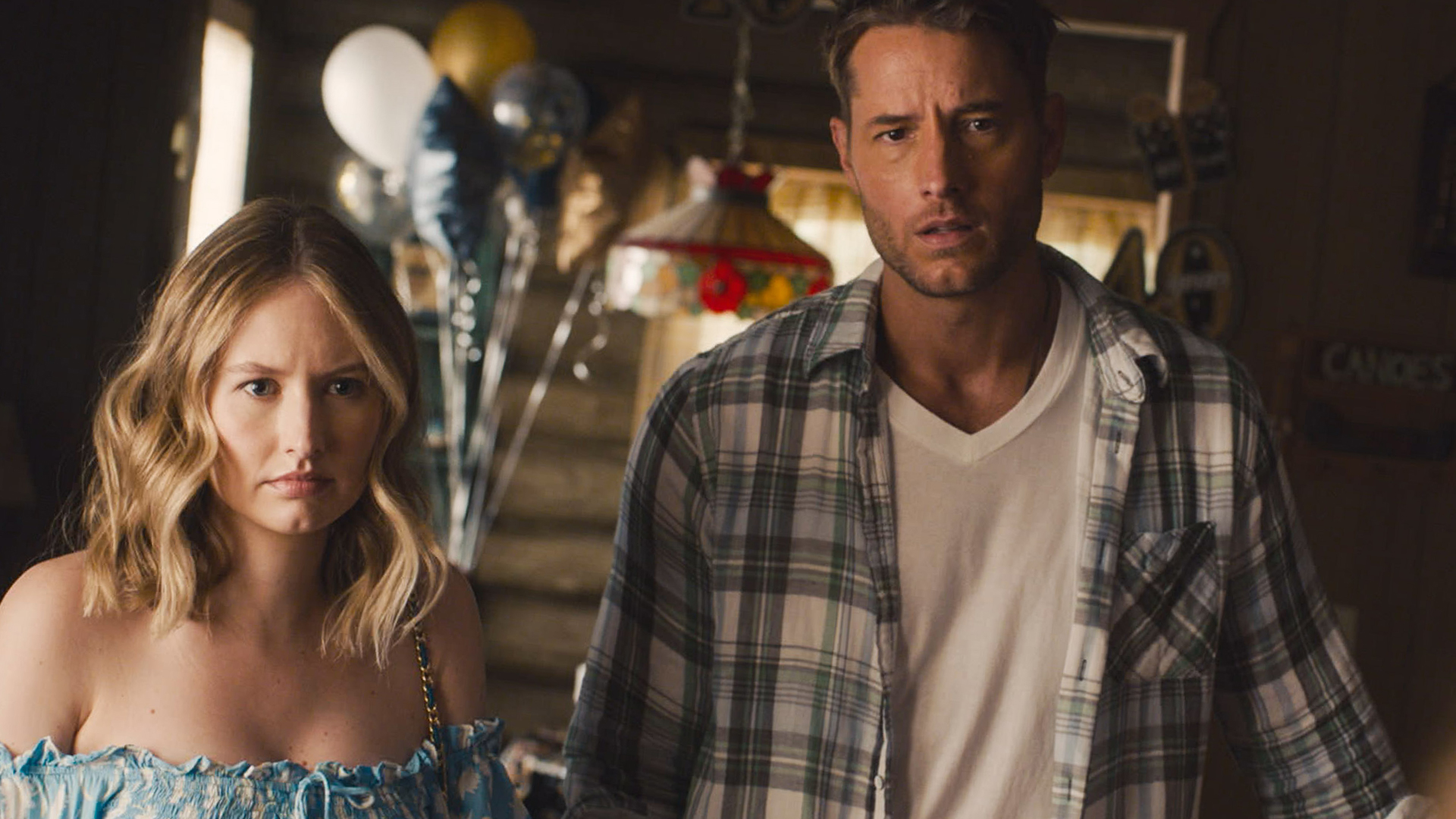 When Madison revealed she was pregnant with twins in the This Is Us Season 4 finale, Kevin claimed he was all in. At the start of season 5, Kevin proposed to Madison. But throughout the season, everyone could see the actor's hesitation and uncertainty. 
Midway through the pregnancy, Kevin was cast in a major movie filmed in Canada. Madison told her fiancé to really think about their future together. Then when Nicholas and Frances were born, Kevin realized he wanted to be a family. So he re-proposed to Madison. 
Finally, it seemed like Madison and Kevin were on the right track, and they started planning their wedding together. But during their respective bachelor and bachelorette parties, they started seeing the cracks. 
Kevin started questioning his marriage to Madison after briefly chatting with Sophie (Alexandra Breckenridge). Nicky also pointed out that Kevin was only marrying Madison out of obligation, not love. Meanwhile, Madison told Kate (Chrissy Metz) that she was in love with Kevin. However, she doubted Kevin's feelings for her.
Did Kevin and Madison get married in 'This Is Us' Season 5 Episode 16?
Kevin and Madison didn't get married in This Is Us Season 5 Episode 16, "The Adirondacks." While Madison got ready for the wedding, she reflected on her relationship with her father, which ultimately taught her to settle for anyone who showed her affection. But in the end, she realized that loving Kevin wasn't enough. She needed him to love her back.
"It would be so easy for me to tiptoe around the fact that you may not be in love with me," Madison told Kevin. "I can't marry someone who's not in love with me. I know it's ironic, but I think you finally helped me realize that I am worthy of that."
Kevin told Madison their relationship would "grow" with time. He loved their family. But Kevin couldn't tell Madison he loved her. In the end, Madison backed out of the wedding. She promised to keep her commitment and co-parent with Kevin.
"We cannot get married this way, Kevin," Madison said. "That cannot be us. You know it."
Following the breakup, the This Is Us Season 5 finale jumped five years into the future to highlight Kate's second wedding. The NBC drama also teased a friendly moment between Kevin and Madison.
What to expect from Kevin and Madison in 'This Is Us' Season 6
The new This Is Us Season 5 flash-forward confirmed Kevin and Madison are doing just fine in the future. However, anything is possible at this point. Following the finale, creator Dan Fogelman revealed Kevin's love story will be a "big thing driving" the story in This Is Us Season 6.
"With Kevin, and recently with Kate's relationship, the show has always tried to put forward some really successful marriages," Fogelman said, per TheWrap. "But the honest truth is, really loving, great marriages don't always survive and marriage is not for everybody. So with both Kevin and with the second marriage of Kate, we have some new territory to explore."
The creator continued, "That will be a big thing driving us forward next season. Who will Kevin end up with, will he end up with anybody we know, does he end up with anybody at all. One way or another, that question will be answered. I can't answer if he winds up getting married or not, though."
Meanwhile, Fogelman confirmed that there was clearly something "very right" between Kevin and Madison in the This Is Us flash-forward scene. So who knows? Maybe there's still hope for the couple. Only time will tell.
This Is Us Season 6 will air in 2022.