'This Is Us': Will Kevin and Madison Get Married in Season 5? Sophie's Return Has Fans Worried
The 'This Is Us' Season 5 team hints whether Kevin and Madison will get married or end up together, particularly after Sophie's return in episode 15 on May 18.
Many This Is Us fans always knew Kevin (Justin Hartley) and Madison (Caitlin Thompson) would have a difficult love story. The couple got together after extraordinary circumstances. Now, they're moving forward and planning a full-blown Pearson wedding. But given Sophie's (Alexandra Breckenridge) return in This Is Us Season 5 Episode 15, many fans are wondering whether Kevin and Madison will get married. Here's what to expect from the next two all-new episodes.
A recap of Kevin and Madison's story in 'This Is Us' Season 5
In the This Is Us Season 4 finale, Madison told Kevin she was pregnant with twins. Then the couple navigated their relationship throughout the fifth season. At first, they sparked a romance. Kevin even proposed to Madison in the season premiere. But even so, both parties weren't sure whether they were together out of love or obligation.
Finally, Kevin realized he wanted to be with Madison when she gave birth to the twins. He re-proposed to her. Now, they're gearing up for their wedding. That said, Kevin reunited with his ex, Zoe (Melanie Liburd), in This Is Us Season 5 Episode 14, "The Music and the Mirror." 
In the new episode on May 11, Zoe told Kevin he was always adaptable, no matter what the situation. The comment really shook the character. Now, Kevin seems uncertain about his future with Madison as This Is Us Season 5 approaches its grand finale.
The 'This Is Us' Season 5 team teases whether Kevin and Madison stay together and get married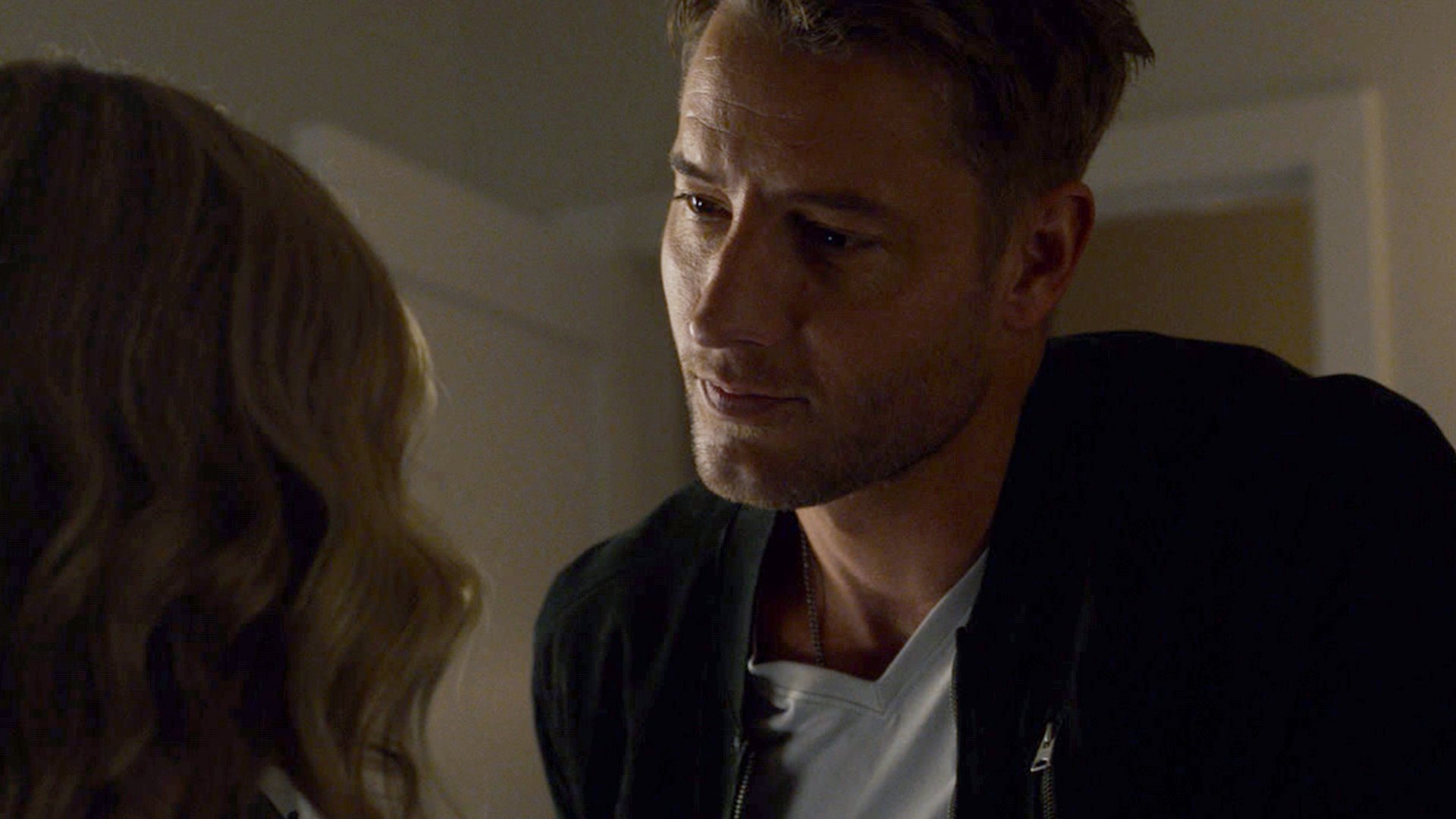 For now, This Is Us fans will have to wait and see how Zoe's comments impact Kevin and Madison's wedding in the season 5 finale. But when speaking with Entertainment Weekly, co-executive producer Kevin Falls and writer Jonny Gomez shared what to expect next.
At first, Gomez reminded fans about Kevin and Madison's journey in This Is Us Season 5. The couple was uncertain about their relationship for the majority of the season, and they were "both afraid to admit what they want." Meanwhile, Falls pointed out that Kevin is probably just re-evaluating why he's getting married. 
"As we move into the last few episodes and head toward a wedding, it's not unusual and it's not necessarily a bad thing to really re-evaluate your reasons for getting married," Falls said. "Certainly that uncertainty feeds into speculation whether they'll get married or not, but it's also very true. Anything can happen."
Falls continued, "But we don't want this to be like, 'Oh my god, they're not going to get married.' No. It's simply they're re-examining all the reasons for getting married. We just wanted to go and really ground the reasons for why you move forward with somebody as you get close to D-Day."
Why is Kevin calling Sophie in 'This Is Us' Season 5 Episode 15?
Following This Is Us Season 5 Episode 14, NBC confirmed Sophie's return in episode 15, "Jerry 2.0." The new episode on May 18 will highlight Kevin and Madison's bachelor and bachelorette parties. But according to the promo trailer, Kevin will call up Sophie at some point.
Naturally, many This Is Us fans are wondering whether Sophie's conversation with Kevin will derail the wedding. But it's still possible Sophie's return will merely reinforce Kevin's decision to marry Madison. In the above interview with Entertainment Weekly, Gomez suggested that Kevin's past will push him forward.
"Last season, we saw Kevin ask the universe to push him in a direction, and it took him through that whirlwind date and took him to Sophie's mom's funeral and it ultimately led him to Madison," Gomez said. "I think what we're exploring with all of this is the people that have been involved in Kevin's life before are always going to be some part of his life."
The writer continued, "What he's grappling with is how much a part of his life are they going to stay as he's looking to his future. I think there's a lot of lessons that we can get from examining our past relationships as we move forward."
This Is Us Season 5 Episode 15 airs Tuesday, May 18, 2021.