'This Is Us': Kevin Re-Proposed to Madison and the Reason Why Will Melt Your Heart
This Is Us Season 5 kept fans guessing about Kevin (Justin Hartley) and Madison's (Caitlin Thompson) endgame status. But it finally looks like the couple is solid.  In the last episode of the NBC family drama, Kevin re-proposed to Madison. But why wait until now for a proper engagement? Recently, the This Is Us team opened up about the moment Kevin looked at Madison and thought, "This is it."
How Kevin and Madison got engaged on 'This Is Us' Season 5
At the start of This Is Us Season 5, Kevin and Madison got together. Then the actor decided to propose during a doctor's appointment for their twins. The moment was abrupt and viewers were left wondering whether it was a real engagement. For the most part, Kevin and Madison were still trying to navigate their romantic relationship and futures with the babies. But Kevin finally made a decision after Madison gave birth to their twins, Nicholas and Frances. 
In This Is Us Season 5 Episode 9 — titled "The Ride" — Kevin and Madison drove home from the hospital with their twins. Then when the paparazzi followed them for a shot of Kevin, the actor was enraged. But Madison, who noticed that her partner was exhausted, stepped in. She convinced the man to get off their tail and the couple went home in peace. 
Later, Kevin fell asleep in the car. Then in an emotional dream sequence, Kevin reunited with Jack (Milo Ventimiglia). At first, it was clear Kevin was stressed about his new role as a parent. So he asked how Jack and Rebecca (Mandy Moore) managed to raise three kids.
RELATED: 'This Is Us': Will Deja and Malik End Up Together? The Season 5 Flash-Forward Revealed a Great Deal About the Future
"You kids and your mom — that was all I ever wanted," Jack replied. "It was easy to do it when you look at it all like that."
The tear-inducing scene also gave Kevin the push that he needed to become his own person and realize he wanted to be with Madison.
"They're beautiful Kevin," Jack said about his grandchildren. "Do 'em a favor. Stop trying to live up to me. I was terrified of being like my dad and you are terrified of not being like yours. We both wasted a lot of time being quietly terrified. Close your eyes, decide what you want, and then you go and get it, son." 
When Kevin woke up, he approached Madison and re-proposed with a hospital wristband. "Madison, let's make this official," Kevin said. "I know we've been engaged, but not engaged-engaged and dancing around the weirdness of it all. But I really want you to be my wife. I want to be a family."
Then Madison accepted Kevin's proposal.
Why Kevin re-proposed to Madison in 'This Is Us' Season 5 Episode 9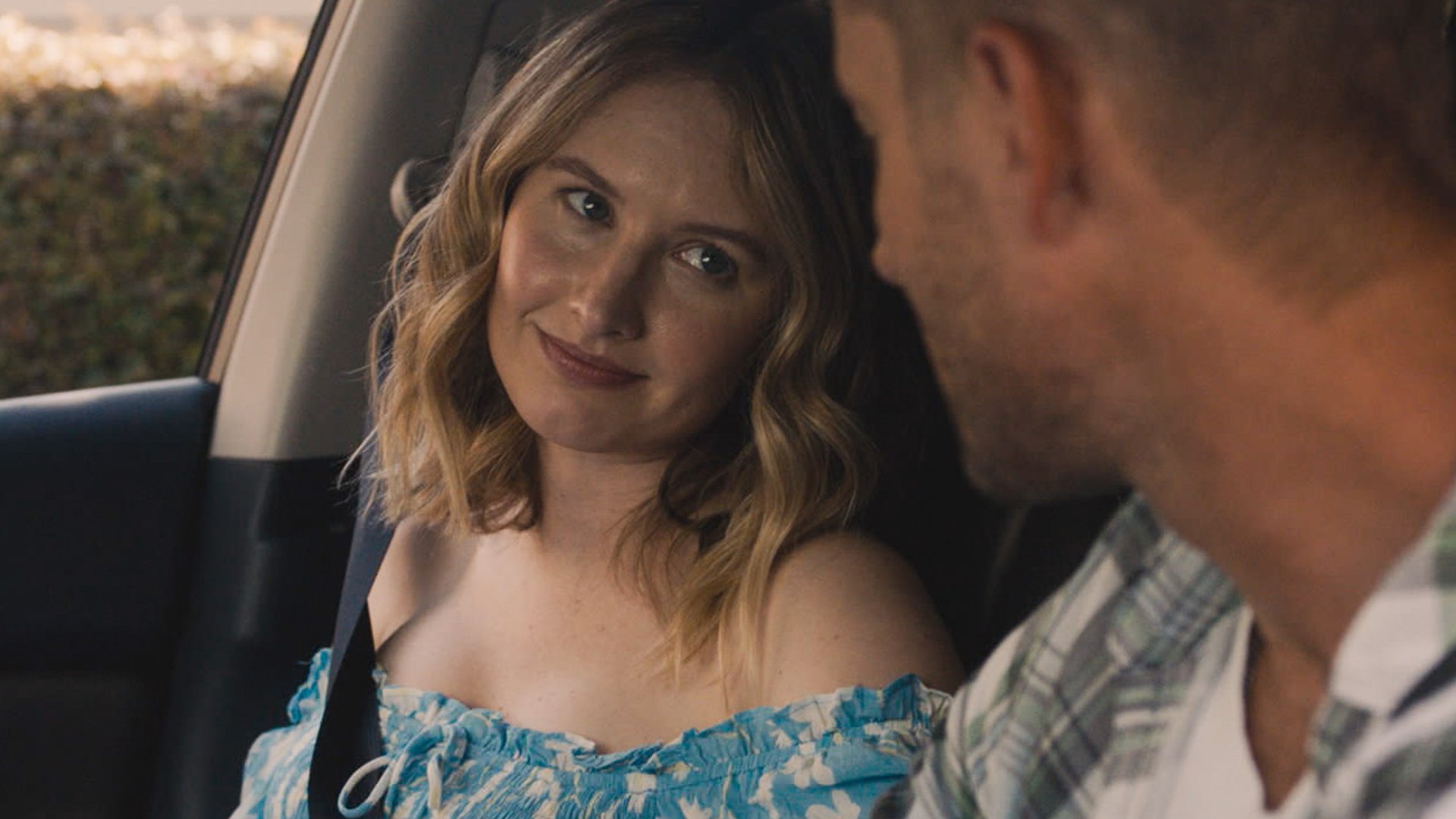 In an interview with Glamour, co-executive producer Julia Brownell shared how Madison's interaction with the paparazzo allowed Kevin to put their relationship into perspective. 
"Kevin is a character that is sort of always searching and self-criticizing," Brownell said. "We really wanted the moment for him to be, 'Look at what I have in front of me, look at this amazing woman, look at these two beautiful babies. What am I waiting for? This is it.' We really wanted it to be crystalized for Kevin in that moment."
Meanwhile, Jon Huertas — who plays Miguel and directed This Is Us Season 5 Episode 9 — explained how the paparazzo scene and moment with Jack really calmed Kevin's worries and pushed his decision to re-propose to Madison.
RELATED: 'This Is Us': Will Ellie Come Back? Why Kate, Toby, and Hailey Rose Might See Her Again One Day
"What we see — and what Kevin finds out himself — is that he's capable. He ends up seeing that a little bit in Madison," Huertas told The Wrap. "What he saw in Madison was this powerful woman, this perfect mother, this woman who could handle any situation, including the paparazzi situation, that I think will allow him to see in himself that, 'I can do this as well, because I have this woman here to help me.'"
Huertas continued, "That's kind of what Jack said. He was talking about himself. But he was also talking about himself being a part of Jack and Rebecca. That's why it was so easy for him, because it's all he ever wanted. But for both him and Rebecca, it's what they wanted, that family."
This Is Us Season 5 returns with new episodes in March 2021.