'This Is Us': Kevin and Madison's Twins' Names Are Exactly What You'd Expect
This Is Us Season 5 just welcomed a new Big Three with the births of Madison (Caitlin Thompson) and Kevin's (Justin Hartley) twins as well as Toby (Chris Sullivan) and Kate's (Chrissy Metz) adopted daughter, Hailey Rose. So what did Kevin and Madison name their twins on This Is Us? Here's the special meaning behind the two names.
Kevin and Madison welcome their twins in 'This Is Us' Season 5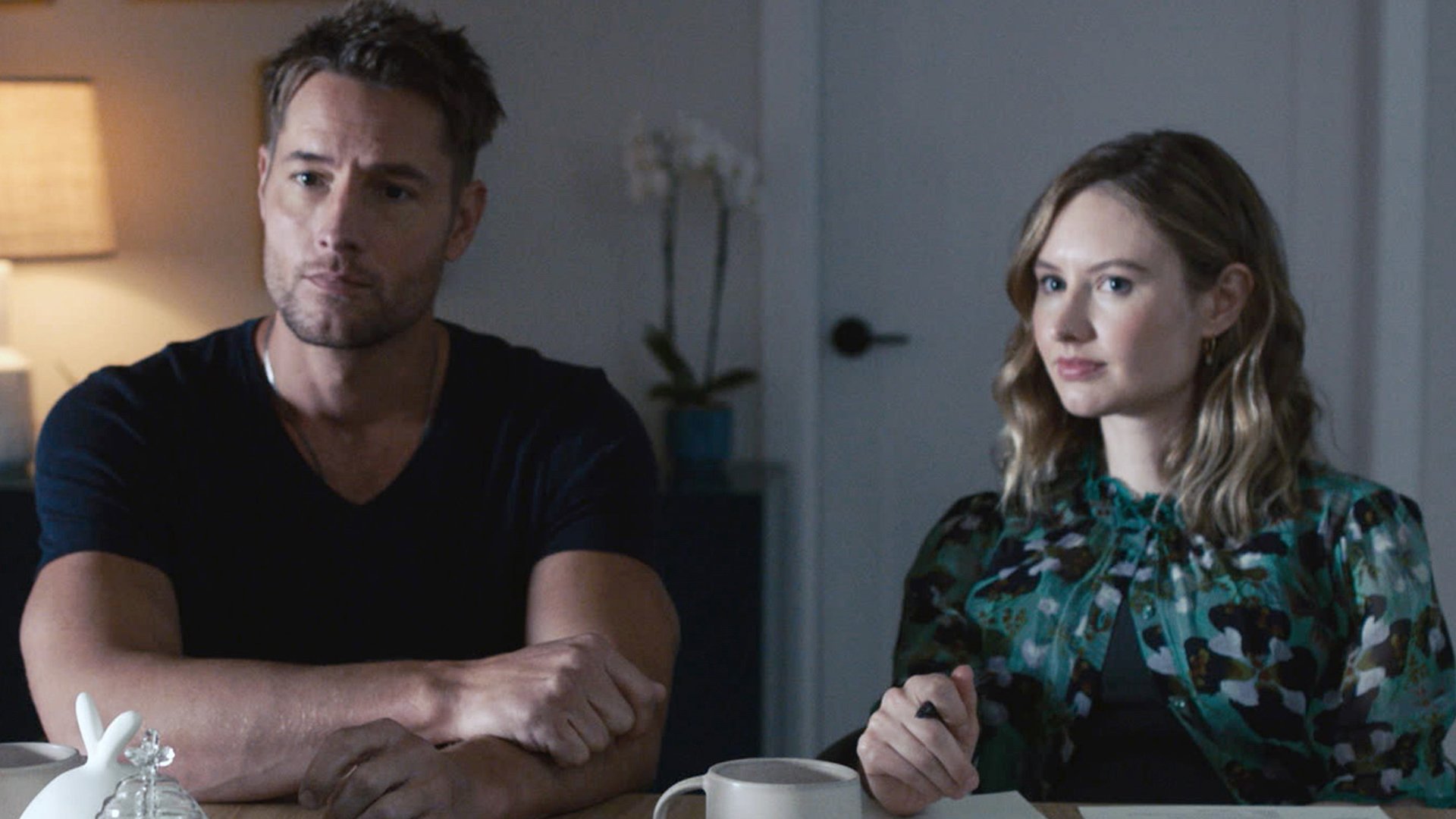 RELATED: 'This Is Us' Season 5: Justin Hartley Explains Kevin's Fears About Madison
At the start of This Is Us Season 5, Kevin and Madison prepared for the birth of their twins. The unconventional couple was still trying to figure out their relationship. But even so, Kevin and Madison got engaged in the season premiere.
As time went on, a few issues started to rise. Kevin was cast in a movie set to film in Vancouver. Then when Kevin accepted the job, Madison told him to think about their future family and whether he actually wanted to be "all in" like he said before.
Later, Madison went into early labor with the twins, and Kevin desperately tried to get back to LA for the birth. And despite many road bumps, Kevin made it in time to welcome his children to the world. Kevin also quit the movie and reassured Madison that he was all in.
"Before I left, you asked me how this family was gonna fit into my life," Kevin told Madison. "This family is my life. I quit the movie. I don't wanna take jobs that are gonna take me away from you. These beautiful babies that we're about ready to meet, this is all I'll ever need. I made it."
Why Kevin and Madison named their twins Nicholas and Frances (Nick and Franny)
RELATED: 'This Is Us' Season 5: Justin Hartley Says Kevin and Randall Are on Their 'Way Back'
After Kevin and Madison welcomed their twins in This Is Us Season 5 Episode 8, Kevin told Randall (Sterling K. Brown) his babies' names and the special meaning behind them.
"Names? Yes! Nicholas and Frances," Kevin told Randall.
Instantly, Randall knew that baby Nicholas was named after Jack's (Milo Ventimiglia) brother, Nicky (Griffin Dunne). But This Is Us fans were left wondering the meaning behind Frances.
"Oh man, Uncle Nicky will be through the roof," Randall said. "And, uh Frances? That's unique."
Then Kevin replied, "I know, I know. [Frances is] named after Madison's grandmother. She gave me Nicky. So we'll call her Franny."
Later, Kevin introduced his twins to Uncle Nicky and joked that Nick was "mostly" named after actor Nicolas Cage. But regardless, Nicky was touched.
"Nick?" Nicky asked Kevin. "You named him after me? How about that?"
Meanwhile, This Is Us fans have yet to meet Madison's grandmother, Frances. But recently, a producer hinted that the show will dive into Madison's backstory in season 5. So maybe viewers will get to see who Franny was named after sometime in the future.
'This Is Us' fans react to Kevin and Madison's twins' names
RELATED: 'This Is Us': Will Sophie Come Back in Season 5?
After This Is Us Season 5 Episode 8 aired on NBC, many viewers shared their thoughts on the names of Madison and Kevin's twins. For the most part, viewers seemed happy about Nicholas' name, as it connected him to Uncle Nicky.
"I love that the boy twin was named after Nicky, and that we actually got to see just a glimpse of him," a fan wrote on Reddit. "His reaction was classic Nicky: 'Well, how bout that?' I miss his character!"
That said, many This Is Us fans were split on Frances.
"I still can't believe Kevin and Madison named their daughter Frances," a viewer on Reddit wrote.
Another Reddit user wrote, "Seems like I'm one of the few people who actually likes the name Frances. But I'm headcanoning her middle name as Rebecca because she deserves to have a grandbaby named after her too!"
However you feel about Nick and Franny's names, Madison and Kevin will have their hands full with the twins as This Is Us Season 5 continues. So stay tuned.
This Is Us Season 5 airs Tuesday nights on NBC.