Why 'This Is Us' Fans Think Kevin Wants to Get Married Will Hit You Right in the Feels
The This Is Us Season 4 fall finale shocked fans when the NBC drama revealed Kevin (Justin Hartley) will be engaged with a baby on the way by the Big Three's next birthday. It's likely the storyline will be addressed by the season 5 premiere. And with three episodes left in the fourth season, viewers are starting to piece together how Kevin manages to create a family in such a short amount of time. Now, after This Is Us Season 4, Episode 15, fans think they know the real reason why Kevin gets married so quickly — and it has something to do with Rebecca (Mandy Moore).
What happened to Kevin and Rebecca in 'This Is Us' Season 4?
In the fall finale — titled "So Long, Marianne" — This Is Us introduced fans to the Pearson family nine months from Thanksgiving. The flash-forward scene celebrates Kevin, Randall (Sterling K. Brown) and Kate's (Chrissy Metz) 40th birthday. And in the midst of all the subtle hints in regards to the future, the NBC series dropped a big bombshell about Kevin's life moving forward.
"My fiancée's got morning sickness at all hours of the day," Kevin says. Thus confirming the Pearson sibling plans to get married to his pregnant fiancée.
Then in This Is Us Season 4, Episode 15 — titled "Clouds" — Kevin spends some time with Rebecca the present day. Hot off of his cabin trip with Randall and Kate, Kevin lets it slip he knows about Rebecca's mild cognitive impairment diagnosis. Then Rebecca apologizes for keeping the secret from her son.
Later, Kevin and Rebecca decide to go to a record store together, ahead of the Pearson matriarch's follow-up appointment. Rebecca reminisces over Joni Mitchell's Clouds album. She then shared she tried to visit the music artist's old house when Jack (Milo Ventimiglia) was still alive. However, they were unsuccessful. So Kevin makes an executive decision and takes his mother on an adventure.
When they get to the house, Kevin gets real with Rebecca and asks her if she's scared. Rebecca admits she's scared. But she doesn't want to think about her MRI results because she's trying to live in the present and have fun with her son.
"You've always had that quality, Kevin," Rebecca says. "You make everything fun. I know you think it can be a bad thing sometimes, and maybe people don't take you seriously. Sometimes making people forget about their worries, or what comes next, is the most important thing you can do for someone."
Then as Rebecca and Kevin are about to head to the doctor's appointment, it's clear Rebecca doesn't want to go. She really doesn't want to know the results of her MRI and just continue living the day. However, Kevin supports his mother and tells her there's still tomorrow to look forward to.
At the follow-up appointment, the doctor reveals Rebecca's mild cognitive impairment is likely due to Alzheimer's. Then when they return to the house, Rebecca asks Kevin for a favor.
"Please don't start treating me any differently," she says. "I need the fun, I need the laughs. I'm serious Kevin, I need that part of you."
'This Is Us' fans predict why Kevin wants to get married so soon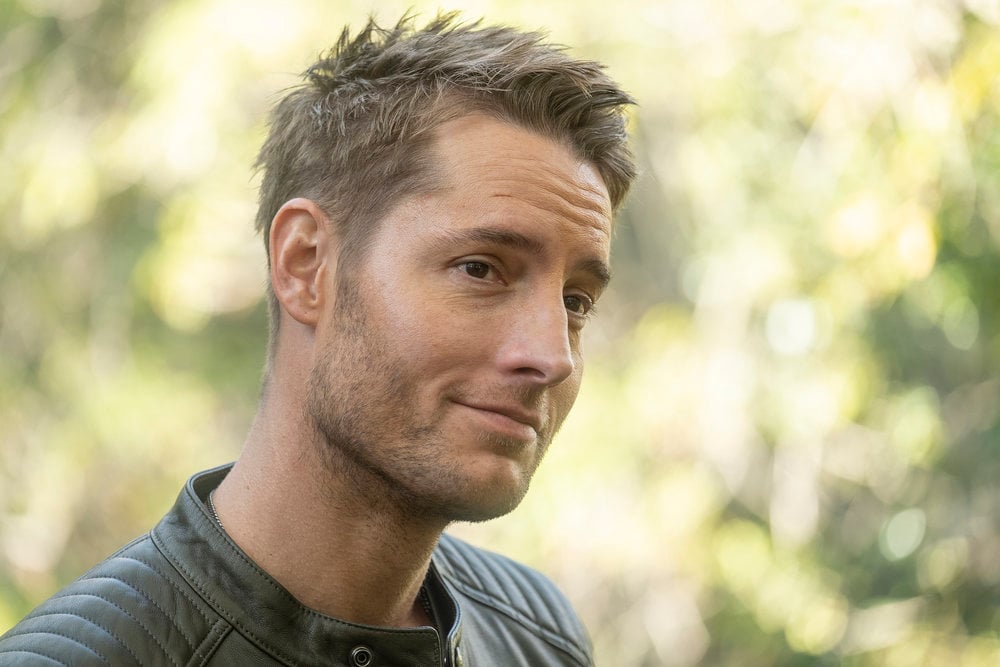 Following the episode on Feb. 25, This Is Us fans theorized how Rebecca and Kevin's time together could indicate why Kevin gets married so quickly. Of course, many viewers previously speculated the actor will simply want to step up to the plate. Remember, Kevin declared he wanted a family at Thanksgiving. But now, fans think it's possible Kevin wants to have a wedding so Rebecca can be involved.
"Now that everybody knows that Rebecca is heading towards Alzheimer's, I think the reason why Kevin proposes so quickly to someone is because he wants his mom to take part in the wedding and be able to enjoy it in her sound mind," a fan wrote on Reddit.
Other users seemed to like the This Is Us fan theory about Kevin's future wedding. Then another fan added another layer, suggesting Rebecca's involvement this time around would contrast with teenage Kevin's (Logan Shroyer) sudden marriage to Sophie (Amanda Leighton), in which none of the Pearsons witnessed.
"He probably just wants Rebecca to see him have a wedding cause she didn't see the last time he got married," the fan wrote.
But regardless of how and why Kevin's future wedding plays out, most This Is Us fans just hope he ends up happy.
"Wouldn't be surprised given how sweet and caring Kevin is," a fan wrote in response to the original theory. "But goodness, give the man a woman who genuinely will adore him just as much as he will her."
Read more: 'This Is Us' Fans Have a Kevin and Randall Theory That Will Make You Rethink the Cabin Episode