'This Is Us': Here Are All the Theories About Who Kevin Will Marry in the Future
'This Is Us' has not yet resolved Kevin's romantic life, but fans have several theories about who he might marry in the future. While some fans are pointing at his exes Sophie and Zoe, some fans have other theories entirely.
This Is Us ended its fifth season with a shocking twist that no one saw coming. While all eyes were on Kevin (Justin Hartley) and Madison (Caitlin Thompson) as they prepared for their garden wedding, no one could have anticipated the flashforward scene that centered Kate (Chrissy Metz) in the final minutes of the episode.
Season 6 of This Is Us will not return until 2022, and since it's the final season of the beloved NBC drama series, fans are already theorizing how it will all wrap up by the time the Pearsons say their goodbyes.
Fans also have a slew of theories about who Kevin will marry in the future.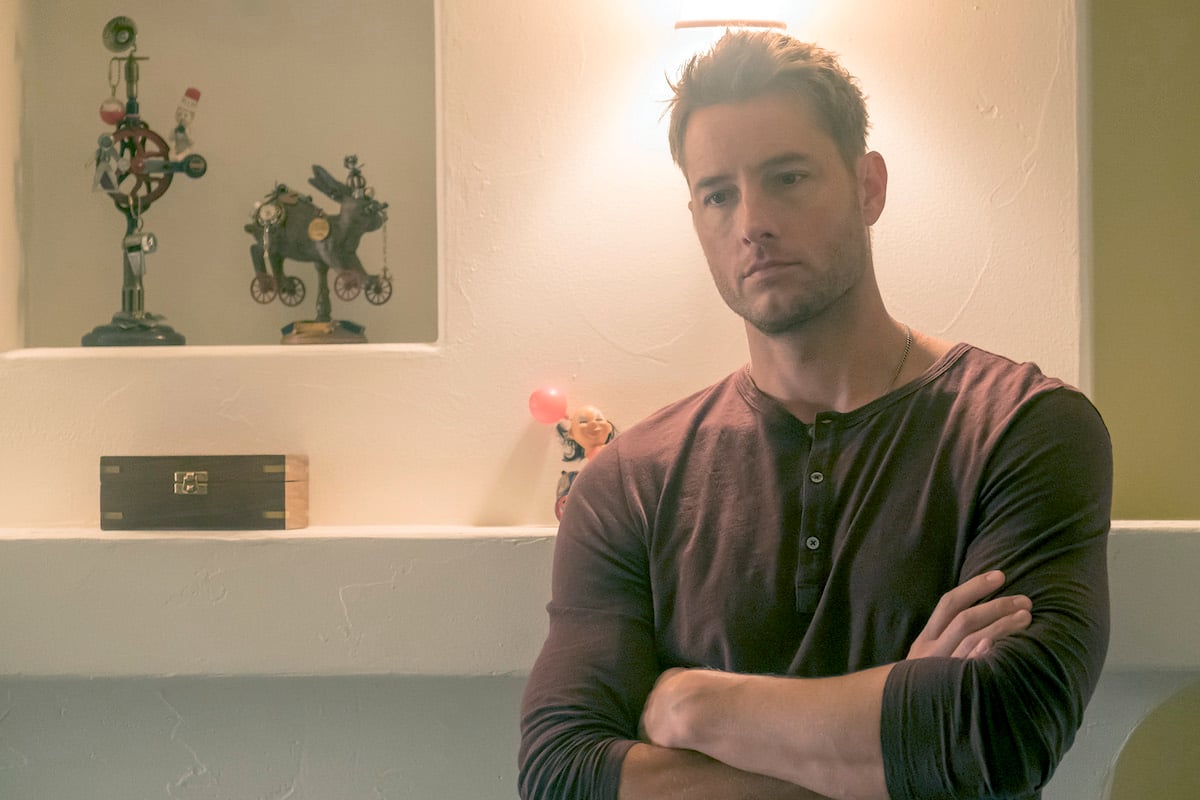 [Spoiler alert: This article contains MAJOR spoilers from the This Is Us Season 5 finale. Read at your own risk.]
Kevin marries Madison in the future
In the flashforward scene from five years into the future at Kate's future wedding to her co-worker Phillip (Chris Geere), Kevin and Madison were on excellent terms. As fans know, Madison pulled the plug on their 2021 wedding when she realized that Kevin wasn't in love with her,
Though Kevin desperately told Madison that his love for her could grow, she knew that she deserved better. From the flashforward in 2026, it looks like the pair are in a really good place, but it's unclear if that's friendship or romance.
Kevin marries Sophie again
From the time he was a little kid, it's always been Sophie (Virgin River's Alexandra Breckenridge) for Kevin. The childhood sweethearts were joined at the hip, eventually marrying after high school until their marriage fell apart due to Kevin's infidelity.
However, the pair have kept in touch over the years, even trying to rekindle what they had at different points. In Season 5, Sophie calls Kevin to congratulate him on his children and impending nuptials. Though he deletes her contact after their conversation, something tells us these two might be endgame.
Kevin marries Zoe
The only person we've seen Kevin have magic with other than Sophie is Zoe (Power Book II: Ghost's Melanie Liburd). The documentary filmmaker, who also happens to be Beth's (Susan Kelechi Watson) cousin has never been afraid to tell Kevin how it is. Though they split because she didn't want kids and Kevin did, they reconnected just before his wedding. During their conversation, Zoe inadvertently makes Kevin realize he spends his life settling.
Their jobs mean the pair could cross paths in the future, but Zoe also never wanted kids and Kevin now has two.
Kevin marries someone new
With just one season of This Is Us left, we know creator Dan Fogelman and the writers are going to throw in several wild cards. We might not have even met Kevin's future wife yet. We know that Kevin is married by 2034, so that's plenty of time to introduce someone new.