'This Is Us': Kevin Said He's Content 'At Least For a While' — Director Alludes to Trouble with Madison
Kevin (Justin Hartley) said something weird at the end of This Is Us Season 5 Episode 10. He was sweetly speaking to his fiance and father of his children, Madison (Caitlin Thompson). However, he said, "I am very OK with it just being us, at least for a while." Fans are worried about the fate of Kevin and Madison's relationship. Director Ken Olin weighed in about their family in a recent interview, and it didn't make viewers feel any better.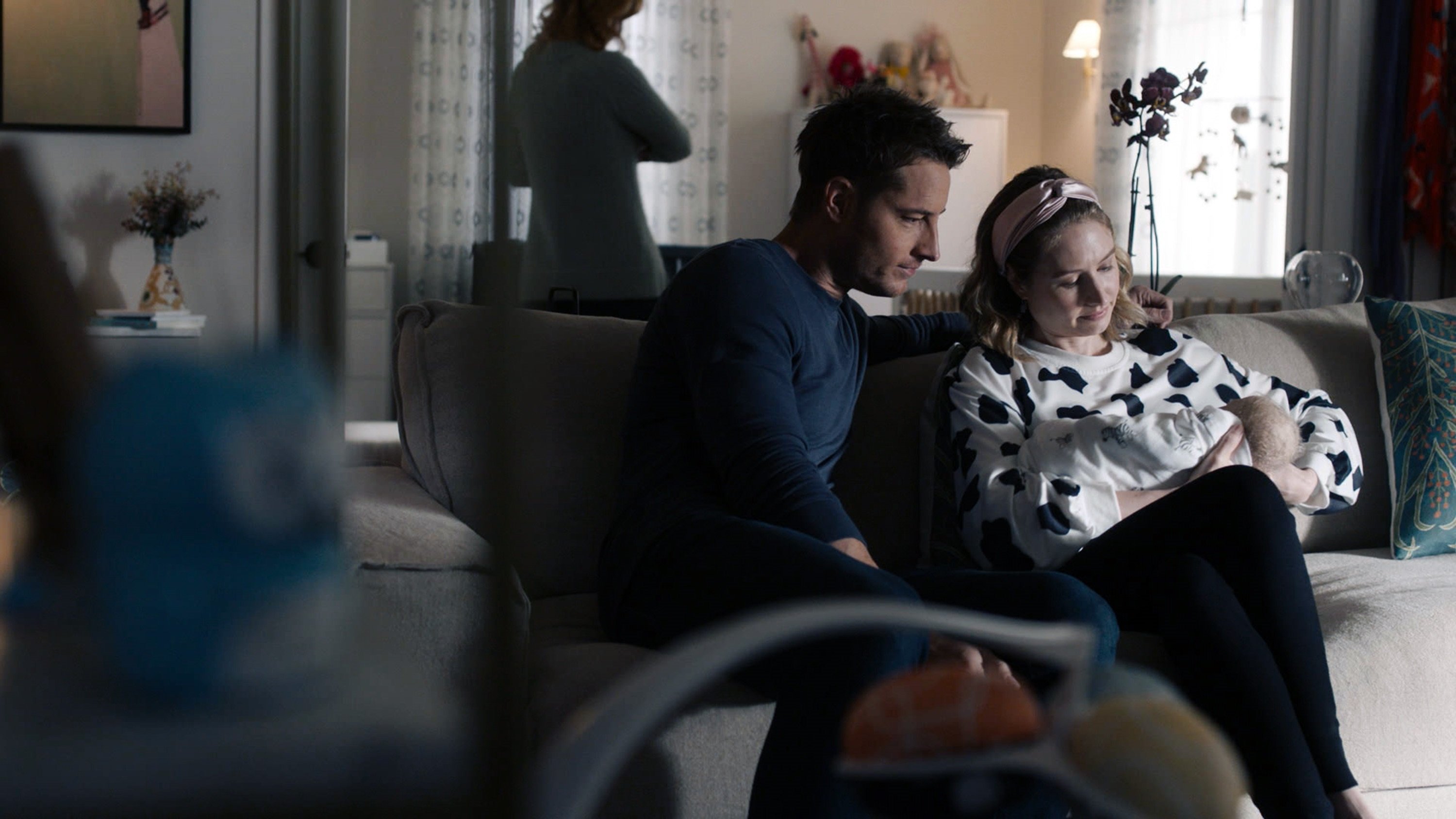 Kevin and Madison's talk in 'This Is Us' Season 5 Episode 10
During This Is Us Season 5 Episode 10, Kevin brought up the idea of having a "compound" with his whole family living together. He included his twin sister, Kate (Chrissy Metz), and her family in a Malibu hypothetical home. However, his brother-in-law, Toby (Chris Sullivan), pointed out that they have two separate families. He won't be living with Kevin, sharing a nanny, or taking his "handouts." 
The conversation made Kevin realize that his dream of his siblings and mother living with him is not realistic. So, he tried to come to terms with being content with only Madison and his twins. However, the conversation didn't sound very convincing to fans. 
"Well, that is OK because I am very excited to spend the next bunch of years sharing walls with this family, my family," Kevin told Madison. "I am very OK with it just being us, at least for a while." 
'This Is Us' next episode alludes to 'ripples' in Kevin and Madison's relationship
When Kevin opens the door and Uncle Nicky walks in; the couple is shocked. Kevin is thrilled to see his Uncle; however, This Is Us director Ken Olin admitted to People that things might not be OK.
"We're starting to touch on things that are a little darker," the director told the outlet. "You'll see that when Nicky arrives, Kevin's very safe haven with Madison is going to have some ripples there."
Some fans felt there might be trouble in paradise when they heard Kevin's comment to Madison, too.
"I caught that, too," one fan wrote on Reddit. "He says something like: 'I'm OK here with this family for a bit.' I was like, uhhhh? What the hell kind of promise was that? I'm surprised she didn't say something. It was quite obviously a detached statement. It's probably foreshadowing that Madison and Kevin only last 'for a bit.'"
'This Is Us' Season 5 fans feel that the compound wish comes true
Other fans believe that Kevin on This Is Us is over his commitment issues and talking about a family "compound" for the future. Many viewers believe he was talking about how children grow up and move out. Still, others think he might assume that his mother eventually moves in with him — or other members of his family.
"I think it was the writers' way of foreshadowing how Kevin will get a version of that [compound] in the flash-forwards in his huge house," one Redditor wrote. "The rest of the family seems to be comfortable coming and going like the place is all theirs."
Since the viewers already know that Kevin's mother is living with him, it's not a stretch to believe that he imagined his "compound" somewhere down the road. This Is Us airs Tuesdays at 9 p.m. EST on NBC.