'This Is Us': Will Kevin End Up With Sophie or Madison? Chrissy Metz Shares Her Take on Both Relationships
The This Is Us Season 4 finale shocked fans when Madison (Caitlin Thompson) turned out to be the mother of Kevin's (Justin Hartley) children. Of course, Madison is the best friend of Kevin's sister, Kate (Chrissy Metz). Then to add another layer of complications, viewers always thought Kevin would start a family with his ex-wife, Sophie (Alexandra Breckenridge), in the future. So is Kevin meant to end up with Sophie or Madison on This Is Us? Recently, Metz opened up about her on-screen brother's storyline.
'This Is Us' fans don't know whether Kevin ends up with Sophie, Madison, or Cassidy after season 4
In the This Is Us Season 4 finale, Madison tells Kevin she is pregnant with twins after their one-night stand. At first, Kevin doesn't give an answer and walks away to clear his head. He is in the middle of a fight with Randall (Sterling K. Brown). But after Kevin cools off, he returns to Madison and tells her he's all in. 
"Whatever you need, I am all in," Kevin says. "I want this. And maybe I didn't think it would… I want to be a father. I think I'd be great at it. The love of my life will be my child."
Then the finale highlights a flash-forward scene from the far future. Fans meet Kevin's twins and see his older self is wearing a wedding band, suggesting the character is married. 
Nevertheless, it remains unclear whether Madison, Sophie, or even Cassidy (Jennifer Morrison) will end up with Kevin. Before Kevin tells Madison he is all in, Sophie and Cassidy make a brief appearance. Sophie sees a ridiculous photo of Kevin modeling in New York City and she laughs. Meanwhile, Cassidy meets up with Nicky (Griffin Dunne). 
Chrissy Metz says Sophie and Kevin would be 'too perfect' together on 'This Is Us' 
In an interview with Stylecaster, Metz was asked how Kate will react to Kevin and Madison's pregnancy in This Is Us Season 5. As you may remember, Kate found out about the couple's hookup during the cabin episode and she didn't take the news well. So Metz's answer will not surprise you.
"I think that Kate was in shock. 'What the hell? This is the only friend I have, and this is what you do?'' Metz said.
Even so, the actor hinted Kate will continue being in her brother's corner. "I think Kate is going to know what's good for Kevin," she said.
Metz also shared why she's rooting for Madison and Kevin to end up together over Sophie and Kevin.
"I think it's interesting because if Kevin really got together with Sophie and they have this big, incredible amazing life together, you're like, 'Really? That's too perfect,'" Metz said. "It doesn't really work out that way."
She continued, "I found it interesting that the writers decided that it would be Madison. I'm excited to see where it goes. Not only for Justin, but for Cait Thompson, the actress, and for Kate, the character."
What to expect from Kevin in 'This Is Us' Season 5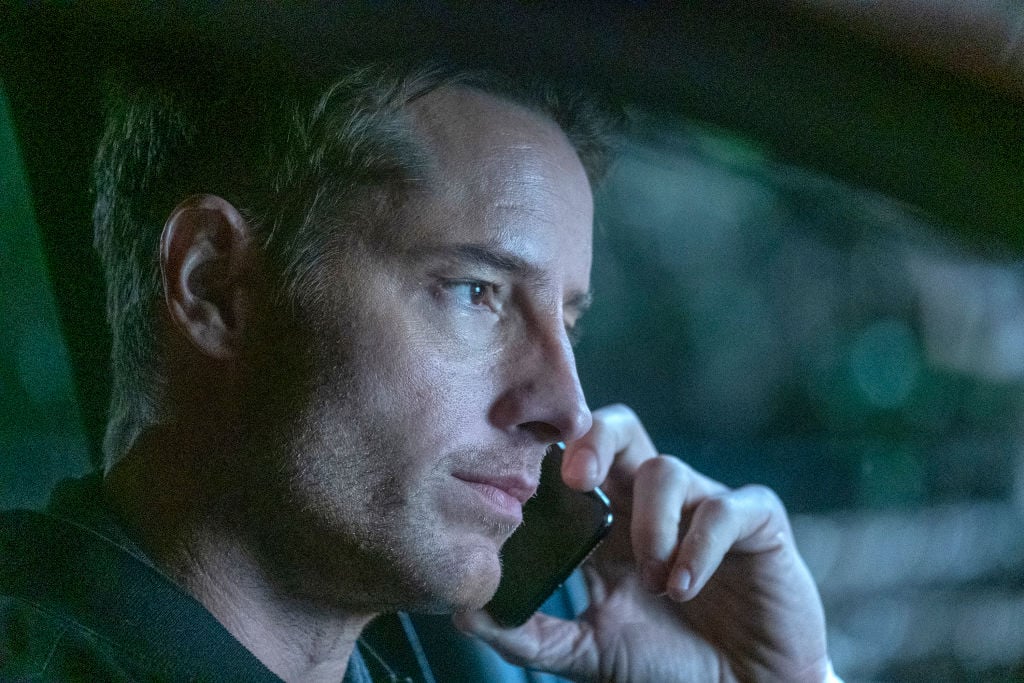 At this point, it's too early to tell whether Kevin ends up with Sophie, Madison, or even Cassidy on This Is Us. Metz's comments indicate Kevin's relationship with Madison is good for the story right now. However, we don't know how it'll play out in the long run. And following the This Is Us season 4 finale, Hartley spoke with The Wrap and pointed out nothing is certain. He said:
I think it's safe to assume that the flashes that you saw of the women, could or could not be — or it could be someone completely different. And is it safe to assume the woman he is married to is not the mother of his children? I think it's safe to have that question. But not to assume it.
Meanwhile, in an interview with Entertainment Weekly published in May 2020, Brown seemingly compared Kevin and Madison to Knocked Up. But regardless, the storyline will be one of the main focal points of season 5. So get ready.
Check out Showbiz Cheat Sheet on Facebook!