'This Is Us': What's Going On With Madison and Elijah in Season 6?
Here's everything that happened between Madison and Elijah in 'This Is Us' Season 6, including moments with Kevin as well as what's next for Madison's ending, according to Caitlin Thompson.
This Is Us Season 6 has many fans wondering about Kevin (Justin Hartley), Madison (Caitlin Thompson), and Elijah (Adam Korson). Madison and Kevin are currently co-parenting the twins together. But now, it seems like the two won't get back together with Elijah making his way into Madison's heart. So is the newcomer a serious contender? Here's everything that has happened between Madison and Elijah on This Is Us – so far.
What happened to Madison and Elijah in 'This Is Us' Season 6?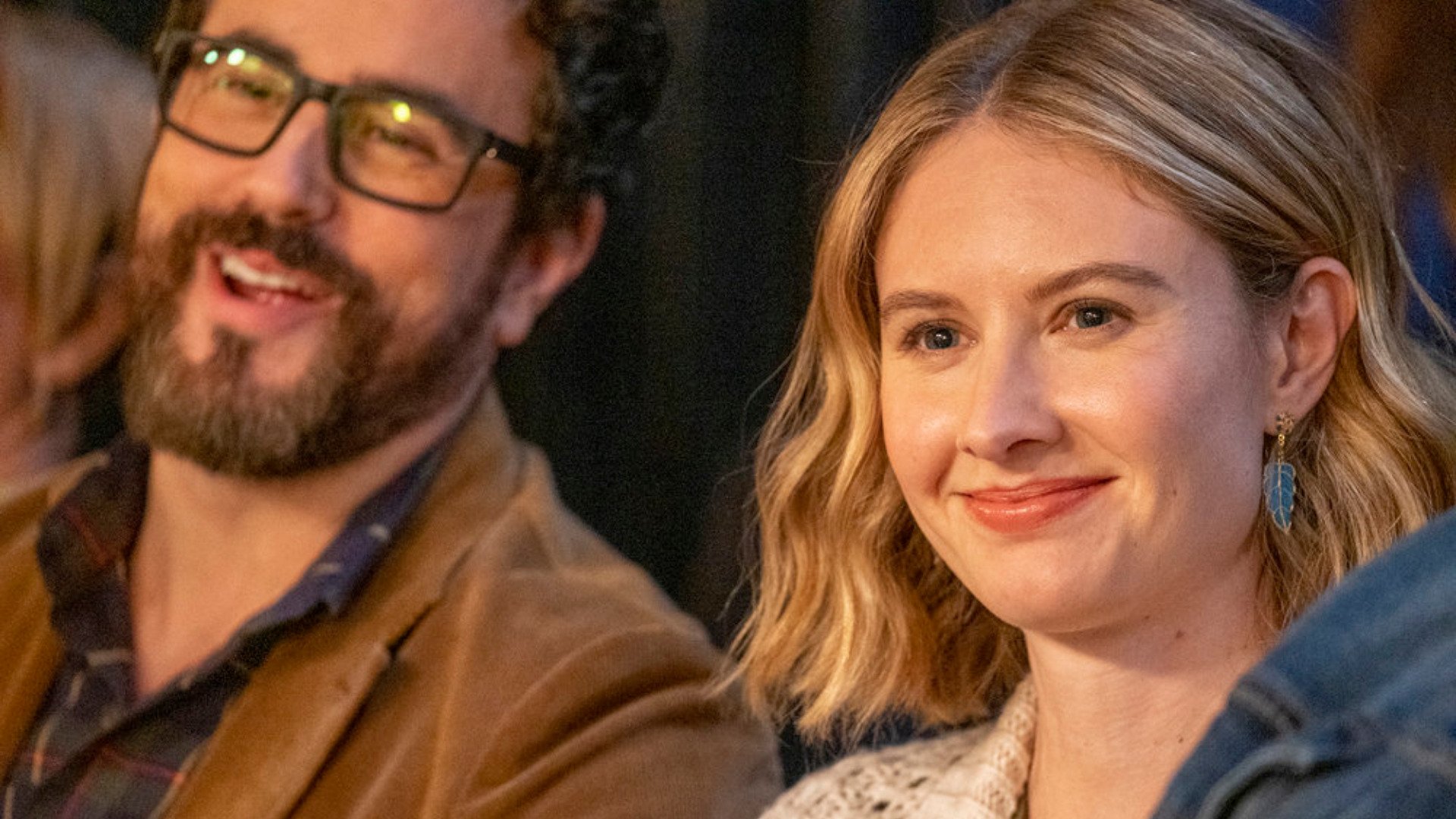 The first few episodes of This Is Us Season 6 have dropped a few subtle clues about Madison and Elijah's relationship. The two met at a book club, and they seemed to enjoy hanging out with each other beyond those boundaries. Madison also revealed that she saw Elijah as a romantic option in episode 3. Then they suggested that they were dating in episode 5.
In "Heart and Soul," Kevin dropped off Nicholas and Frances at Madison's house. At first, Kevin noticed that Elijah came out of Madison's room. Elijah claimed that they were just watching YouTube videos. But whatever the case, Elijah seemed to hint that he was there to stay because he asked for Kevin's phone number. 
Meanwhile, Kevin and Elijah chatted over the phone at the end of the This Is Us episode. The two men gushed over the twins, and Kevin gave Elijah some advice about buying food for Madison, considering her eating disorder. But was this dating advice or suggesting that Kevin has some lingering feelings for the mother of his children? This Is Us fans will have to see.
What's next for Elijah and Madison in 'This Is Us' Season 6?
As always, This Is Us fans will have to wait and see whether Madison ends up with Kevin or Elijah by the season 6 finale. But it seems like Kevin's call with Elijah was supposed to be good natured. 
When speaking with Entertainment Weekly, co-executive producer Julia Brownell revealed that Kevin "meant it in an entirely kind way." However, it seems Elijah and Kevin will face off a bit soon.
"Elijah has been very appreciative of Kevin up until now, but you might see Elijah standing up to Kevin a little bit in a way that you might not expect," Brownell said. 
Nevertheless, it seems like whatever happens next, Madison will get her happy ending on This Is Us. When speaking with Page Six at the premiere, Thompson teased her character's future after a long road ahead in the final season.
"She's going to be happy. … She's going to have a happy ending, which is very rewarding and satisfying as playing Madison," Thompson said. "But it's going to be a journey, for sure."
Although the Kevin, Madison, and Elijah situation is complicated, at least This Is Us Season 6 will reveal how Thompson's character reaches her happily ever after. So stay tuned. There are plenty of stories that have yet to unfold.