'This Is Us': Mandy Moore Reveals Which Season 6 Scene Left 'Tears Streaming Down' Her Face
TL;DR:
Mandy Moore bid farewell to Rebecca Pearson during This Is Us Season 6.
The actor recently revealed which season 6 scene left "tears streaming down" her face.
Moore also threw up reading another moment from "The Train."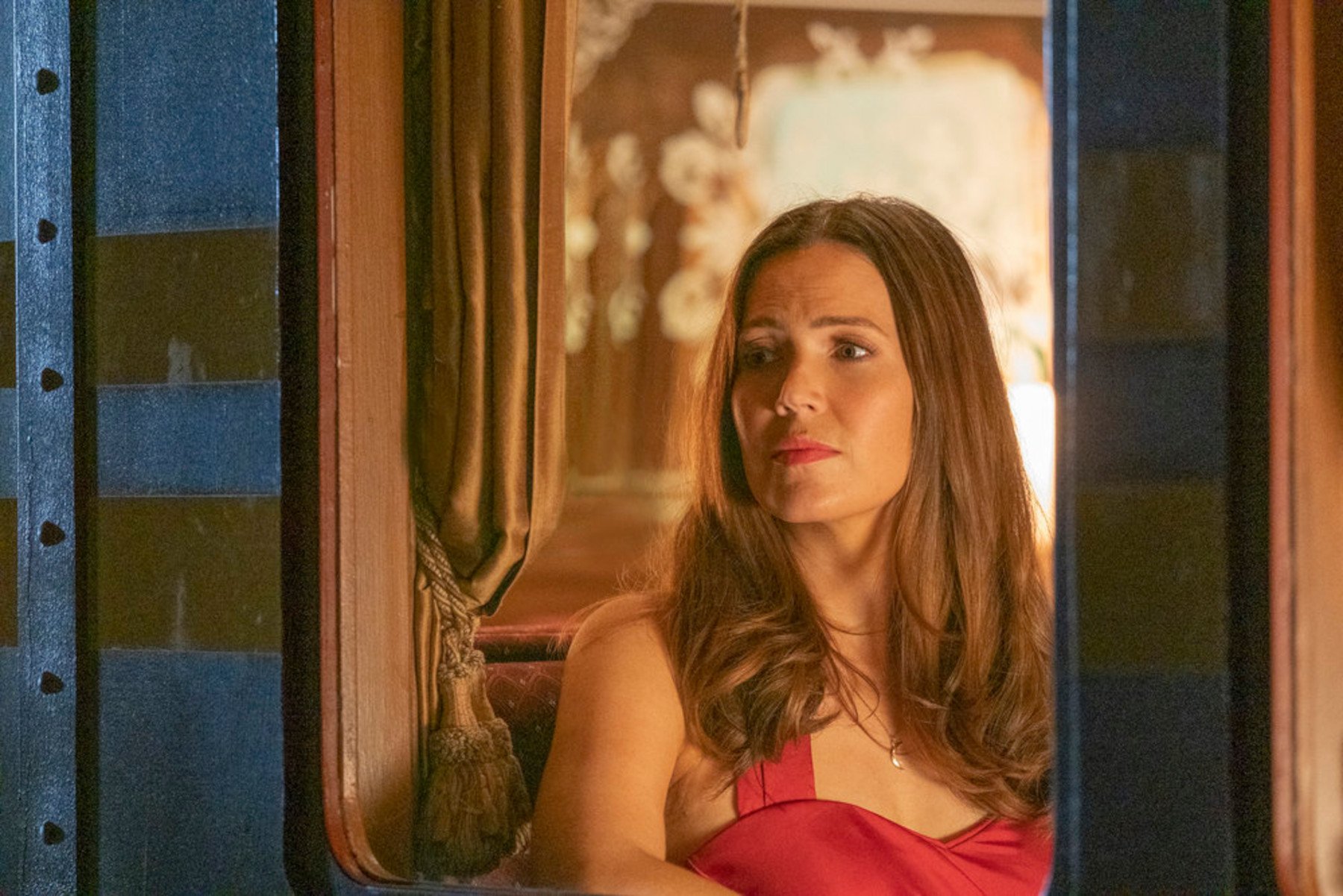 This Is Us Season 6 delivered a heartfelt ending to the NBC show, and the fans weren't the only ones in their feelings. Emotions were high among the cast of the series, too, as each of them bid farewell to their characters and colleagues. And Mandy Moore recently revealed which scene from This Is Us Season 6 made her start crying. Funnily enough, she wasn't even at the center of it.
'This Is Us' Season 6 gave Rebecca Pearson an emotional send-off
This Is Us Season 6 saw all of the show's characters taking their final bows, but Mandy Moore's Rebecca Pearson received an especially hard-hitting send-off. After years of grappling with Alzheimer's, Rebecca dies during the NBC series' penultimate episode. And the entire installment shifts back and forth between Rebecca's life and her family grappling with her death.
It's one of her family member's reactions that left Moore in tears while filming This Is Us Season 6 Episode 17. The actor admitted a certain monologue made her emotional, even as she was lying on her character's death bed.
Mandy Moore reveals which 'This Is Us' Season 6 scene left 'tears streaming down' her face
RELATED: 1 'This Is Us' Cast Member Stole the Big Green Egg From Set
Mandy Moore had plenty of emotional moments during This Is Us Season 6, but she recently recalled one scene from "The Train" that left her in tears.
According to People, Moore pointed to Beth's (Susan Kelechi Watson) monologue during a panel discussing the penultimate episode. Although Moore simply had to listen while Watson delivered her performance, hearing her speak so highly of Rebecca sparked something in Moore. She recalled:
"Susan walks in first, and delivers that whopper of a monologue. Thank God the camera was on her because I just started crying with my eyes closed. I had tears streaming down my face. I'm like, 'This is not okay! This is not my scene, this is Susan's moment! I'm not supposed to be crying, I'm not really present, I'm not really here.'"
Moore went on to say that she needed to get herself "in a completely different frame of mind" while filming her character's final moments. And Beth's speech isn't the only part of "The Train" that elicited a powerful response. In fact, one scene even made the actor vomit while reading the script.
Mandy Moore threw up during another scene from 'The Train'
Mandy Moore may have cried during Beth Pearson's monologue, but that's not the only emotional response she had to This Is Us Season 6. In fact, the This Is Us star actually threw up after reading another scene from "The Train."
During an interview with Entertainment Weekly, she admitted that reading Rebecca's interaction with Dr. K (Gerald McRaney) "really got" her. And part of the reason it evoked such a strong reaction was that it brought Rebecca's arc full circle. Dr. K saw her during the worst experiences of her life, and he was able to reassure her in the end — and confirm that she made the best of her life despite such tragedies:
"I get emotional thinking about it… but for someone to tell her, 'You lived a great life and you were an incredible mother and you had all of this tragedy befall you, and you still made such a beautiful thing of all of it. And now you're allowed to rest.' I think just getting that [she starts to cry] permission from someone that she didn't even know very well, but loved so much and held in such high regard really just went such a long way."
It's a beautiful way to bid Rebecca farewell, much like Beth's speech. It seems Moore got to hear plenty of touching things about her character before closing the door on the role. No wonder she got teary-eyed while filming the second-to-last chapter of This Is Us.
All six seasons of This Is Us are currently streaming on Peacock and Hulu.
RELATED: 'This Is Us': Jennifer Morrison Addresses Kevin Pearson's Endgame — 'I Definitely Rooted for Cassidy'