'This Is Us': Mandy Moore Says the Season 5 Premiere Is 'Super Ambitious'
The fourth season of This Is Us gave fans a preview of what to expect when the NBC drama returns for its fifth season. As always, the new cycle will kick off with the Big Three's birthday. But as the midseason finale indicated, the Pearson family is split because Randall (Sterling K. Brown) and Kevin (Justin Hartley) are no longer speaking. Even so, don't get too discouraged just yet. Recently, Mandy Moore — who plays Rebecca — hinted the writers outdo themselves in the This Is Us Season 5 premiere and beyond.
Mandy Moore teases 'This Is Us' Season 5
In an interview with TV Insider published in July 2020, Moore gave fans a teaser about the first two episodes of This Is Us season 5. And although the actor didn't exactly give away any details, she promised viewers they can expect something extraordinary. 
"I know the writers have been working for a while," Moore said. "They reconvened probably, six weeks ago, maybe a little longer. I know that [creator Dan Fogelman] has written the first two episodes of the season. I know it's super ambitious, like our show always is."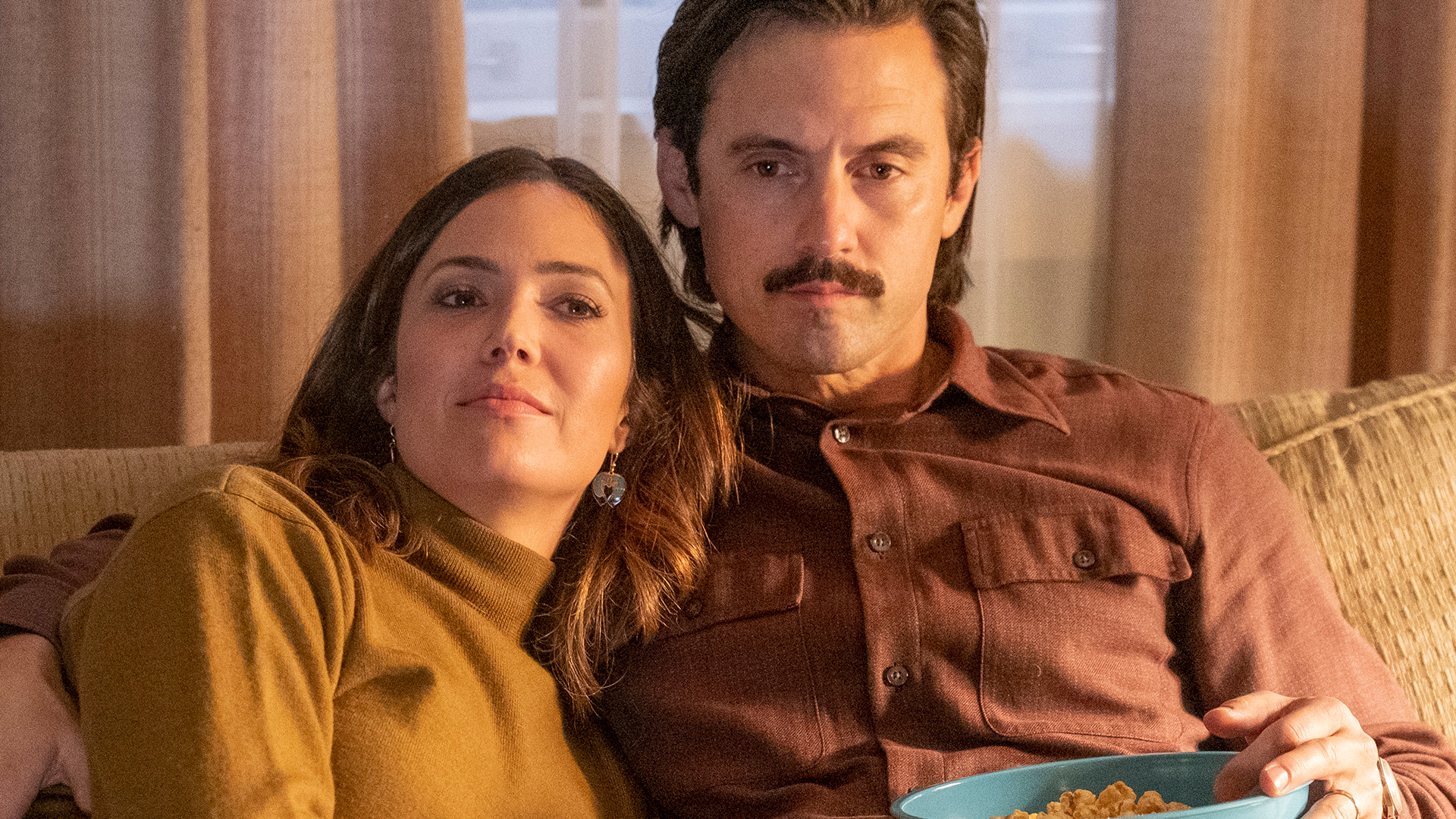 Moore noted she is biased. However, she claimed the upcoming season of This Is Us proves the show "keeps getting better and better." She continued, "I marvel at how extraordinary our writers are, and how innovative and inventive they are. I am excited."
Of course, Moore's remarks may not come as much of a surprise to some viewers. When the fourth season wrapped in March 2020, Fogelman already promised "something big" for the This Is Us Season 5 premiere.
"I've written the season premiere for season five," Fogelman said, per Glamour. "There's something big that happens. We have our entire plan mapped out for seasons five and six."
When will 'This Is Us' Season 5 premiere?
During a call with the Today Show on July 6, Moore revealed This Is Us Season 5 would typically start filming soon after the Fourth of July. But for now, it seems the team is waiting until it's safe enough to begin production amid the coronavirus (COVID-19) pandemic. So fans won't have a premiere date for some time.
"I don't think there's any official word," Moore said. "We would normally, historically, go back to work this week. Right after the Fourth of July is when we typically go back."
The actor also noted the This Is Us cast is ready to get back to work for season 5. Then in the above interview with TV Insider, Moore shared there have been a few Zoom calls with the team and confirmed the writers are thinking about including current events in the NBC drama.
"We've all had a couple of Zoom calls together and talked about what it's going to look like going back to work, and what we're going to be exploring," Moore said. "I think the writers are leaving themselves open to what is happening in the world right now. And whether or not they're going to incorporate that is still a little bit up in the air."
She added, "I think they want to give themselves the leeway and the freedom to bring some of that in. But everything is changing so quickly. So I'm curious to see how we're going to address that. I don't see how we couldn't in some way."
Whatever happens when This Is Us Season 5 comes back, it's clear everyone involved is ready to dive right in and share those stories. So stay tuned and grab some tissues. This one's going to be big.
Check out Showbiz Cheat Sheet on Facebook!