'This Is Us': Did Mandy Moore Debunk a Theory About Kate and Toby in Season 5?
This Is Us fans have been speculating Kate (Chrissy Metz) and Toby's (Chris Sullivan) future ever since the first major flash-forward. For the most part, viewers believe Kate is either dead or ends up divorcing Toby. So as the NBC drama nears its fifth season, fans are wondering how the NBC drama will introduce what really happens to the couple.
Some fans even theorized Rebecca (Mandy Moore) and Miguel's (Jon Huertas) beginning could potentially parallel Kate and Toby's end. But recently, Moore opened up about what's to come in This Is Us Season 5. And now, it seems unlikely the storylines will play out together.
What happened to Kate and Toby in 'This Is Us' Season 4?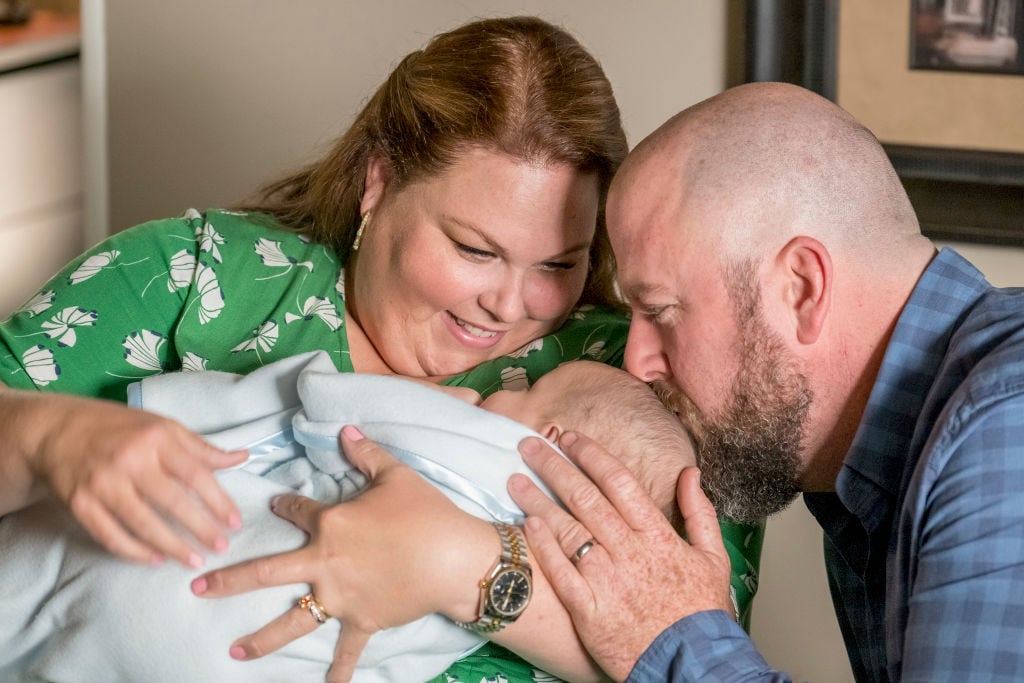 As we know, the This Is Us flash-forward sequences show Toby without his wedding band. Meanwhile, Kate hasn't been seen in the far future at all. Viewers think the character's absence could mean her death is coming. But many fans feel it's more likely Kate and Toby divorce. 
Throughout the fourth season of This Is Us, Kate and Toby struggled with their marriage. Their newborn son, Jack, was born blind, and Toby didn't know how to deal. But by the finale, Toby came around. So the couple chose to move forward. They even hoped to adopt in the future, turning their household into a family of four.
Clearly, This Is Us Season 4 ended on a positive note. However, Toby's missing wedding band in the far-future is still largely unexplained. So at this point, anything is possible for Kate and Toby.
Mandy Moore reacts to the theory about Kate and Toby's divorce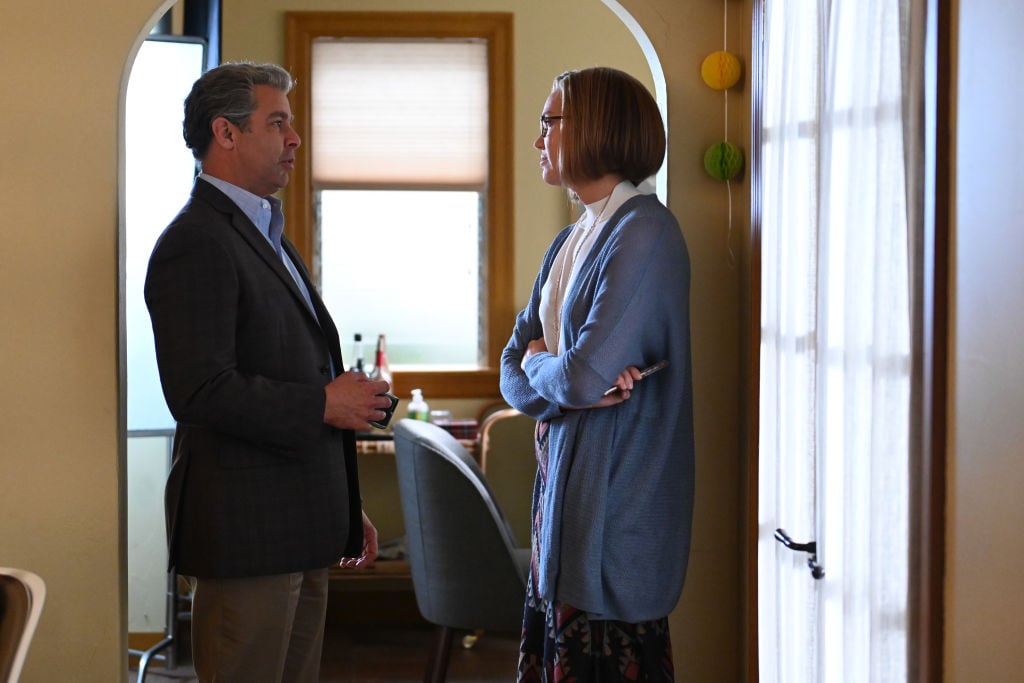 For the past few months, This Is Us fans who believe Kate and Toby will get divorced wondered whether the storyline will parallel Miguel's divorce with his first wife, Shelly (Wynn Everett). Then, of course, this would lead into the origins of Miguel and Rebecca's romantic relationship, which has yet to be told on the show.
"I think we get flashbacks showing Miguel struggling with his divorce while we see Kate/Toby struggling with theirs," a fan theorized on Reddit. 
Then on June 10, The LA Times podcast, Can't Stop Watching, published an interview with Moore. The actor discussed Rebecca in This Is Us Season 5 and where the character was headed. Then the host, Yvonne Villarreal, brought up the fan theory about Kate, Toby, Miguel, and Rebecca. 
"Fans suspect we'll learn more about Miguel and Rebecca's backstory in relation to what's going on in Kate and Toby's marriage. People think Kate and Toby are going to get a divorce," Villarreal said. "And through that, we're going to see how Miguel and Rebecca sort of came together."
She continued, "Have you seen this? The look on your face tells me no."
Now, Moore didn't exactly confirm or deny the fan theory. So fans will just have to wait and see how the storylines unfold moving forward. But regardless, Moore's reaction could indicate some viewers are on the wrong path.
"No, I'm shocked," Moore said and laughed. "I'm shocked that our little family drama would elicit fan theories to begin with. It's pretty wild. But I have not heard that one." 
What to expect from Miguel and Rebecca in 'This Is Us' Season 5
Whether or not we find out what happens to Kate and Toby through Miguel and Rebecca's backstory, Moore confirmed a few details about her character in This Is Us Season 5. Still speaking with the Can't Stop Watching podcast, Moore shared we will finally find out how Miguel and Rebecca got together.
"I will say that I have been told season 5 is Rebecca and Miguel origins — figuring out how they got together, which I am very excited about," she said. "I have been waiting just the entirety of the series to see that storyline play out. And I'm excited about that."
Moore also touched on her character's mild cognitive impairment diagnosis. And she revealed we don't know whether Rebecca will actually go to St. Louis for the clinical trial set up by Randall (Sterling K. Brown). But we're about to find out.
"I know we're going to sort of follow Rebecca present-day and see if she does, in fact, go to St. Louis for this clinical trial with Miguel," Moore said. "So we'll see how that unfolds."
Check out Showbiz Cheat Sheet on Facebook!