'This Is Us': How Marc Bleeds Into Kate and Toby's Relationship in the Present
The Big Three trilogy is finally complete, but This Is Us fans have never been more concerned for past and present-day Kate (Hannah Zeile and Chrissy Metz). By the end of season 4 episode 13, titled "A Hell of a Week: Part Three," Rebecca (Mandy Moore) became her daughter's hero — regardless of the timeline. That said, it's clear Kate's relationship with Marc (Austin Abrams) still has lasting effects, especially when it comes to her marriage with Toby (Chris Sullivan). 
[Spoiler alert: This article contains details from This Is Us Season 4 Episode 13.]
What happened to Kate in 'This Is Us' Season 4 Episode 13?
In Kate's "Hell of a Week" episode, This Is Us explored the Pearson daughter's relationship with Rebecca, Toby, and Marc. Rebecca becomes the hero Kate needs. However, things start to crumble with Marc and Toby.
Back in the past, Marc shows some major red flags. At the record store, Kate and Marc are working, and they seem to be having some fun. Then when Kate reaches for some chocolate, Marc stops her and reminds her about her diet.
Meanwhile, a customer comes along and asks about a song. After Marc gives his answer, Kate corrects him. Marc storms off angry. Later, Kate is on the phone with Marc, and he's still livid, leaving Kate confused.
Finally, Rebecca gets some one-on-one time with Marc and Kate ahead of the big birthday dinner. Marc arrives late and acts out — but the writers also give him a few redeeming moments with Kate. Nevertheless, Rebecca doesn't approve.
When Kate asks about the keys to the Pearson cabin, Rebecca admits she isn't comfortable with Marc. Rebecca and Kate get into a fight. This is the first time Kate has been seen by someone as a romantic interest. She storms out.
Then on the drive to the cabin, Kate and Marc get into a fight. Marc quit his job at the record store. And when Kate won't do the same, he drives faster in an attempt to scare his girlfriend. They stop, and she wants to get some air. But then Marc ditches her in the middle of nowhere, screaming "fat face" at her before driving off. Eventually, after Kate calls her mother at a gas station, Marc shows up and apologizes.
Things aren't quite as dramatic in the present day — but it's like the calm before the storm. Previously, Toby told Kate he is struggling with baby Jack's blindness. So when Kate proposes a retreat with their son, Toby is reluctant to go.
On the morning of, Toby says he is swamped with work. Rebecca calls, and Kate says her husband can't go. So Rebecca goes in Toby's stead. At the retreat, Kate admits she is struggling. She needs Toby to take Jack swimming or biking because of her anxiety. But after a heartfelt conversation, Rebecca assures her daughter she can handle it, even without Toby.
When Kate returns home, she opens up to Toby, telling him what she needs. "Can you do this?" she asks. "Can you be the man I need you to be? The father Jack needs you to be?"
"I want to," Toby replies. And sadly, the delivery isn't convincing — to Kate or the audience.
Hannah Zeile explains how Marc affects Kate's marriage with Toby in 'This Is Us'
Before This Is Us aired the Kate-centric episode on Feb. 11, showrunner Isaac Aptaker revealed Kate's first romance with Marc will affect her life in the future.
"It definitely goes to an unhealthy place that's going to make a real impact on Kate and stay with her over the years," Aptaker told Entertainment Weekly in November.
Now, viewers are starting to see how Marc's verbal abuse spills into Kate's marriage with Toby. Then when speaking with The Wrap, Zeile explained exactly how Marc's influence on Kate is coming up in the present day.
"I definitely think that when you're being verbally abused and put down and not supported properly — like in this episode when Marc calls her a 'fat face' — I think a lot of the time people think that it's because of their own doing," Zeile said. "They think, 'Maybe if I was thinner and I was in better shape or I was prettier, he wouldn't treat me like this.'"
The actress continued: "But it's not true, it's really [the abuser's] own issue. And I think that insecurity. Kate always had self-doubt and always had insecurity. I think that Marc definitely fostered them. And now we can kind of see in her marriage the insecurity that she's having now that Toby is getting into shape."
Zeile then brought up Toby's CrossFit group text and the fact he was hiding Cara from Kate. And as a result, "you can see [Kate] kind of starting to spiral in her head and feel probably similar feelings to what she felt in her first relationship."
What to expect from Marc, Kate, and Toby moving forward
When speaking with Bustle, Zeile confirmed the Kate and Marc storyline will make viewers "feel fulfilled" once it wraps on This Is Us. That said, fans aren't done seeing the extent of Marc's abuse. In an interview with Entertainment Weekly, Aptaker explained what happens when Rebecca arrives at the cabin to save Kate.
"It's much more complicated than just going to rescue a princess, because this is a girl who doesn't necessarily know she needs rescuing," the showrunner said. "A piece of her is aware that this is toxic. But another, perhaps larger, part of her thinks, 'This is the love of my life. This is the first person who's ever told me that he loves me, who's ever wanted to be in a relationship with me, and I don't want to let that go.'"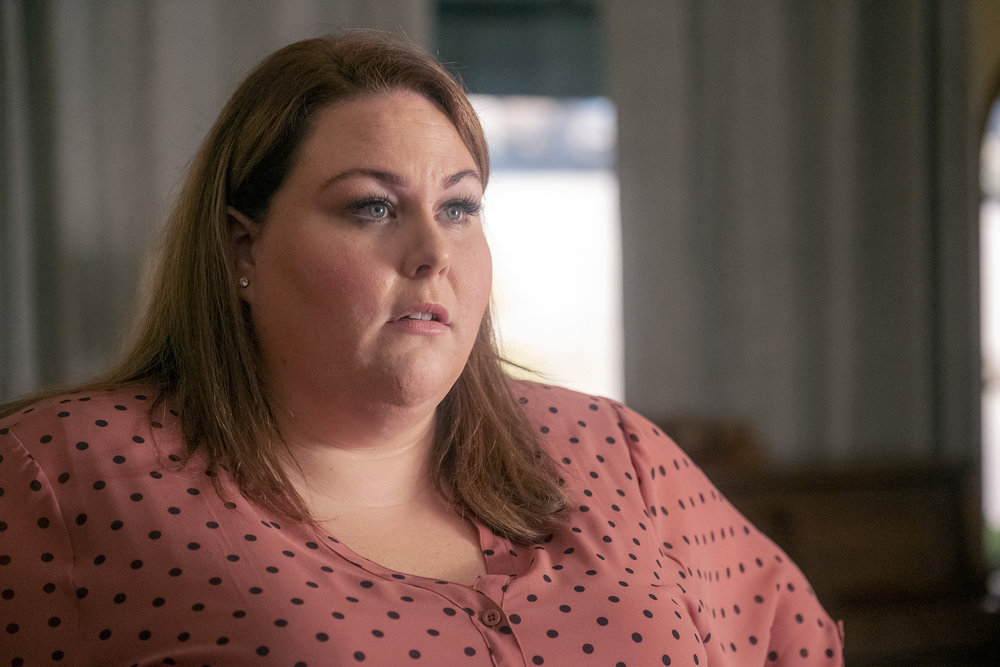 Aptaker also confirmed Marc's abuse is "definitely a contributing factor" to Kate's eating and weight issues.
"A first love is so formative and so shapes the way that you see yourself," he said. "And I think that the way that Marc speaks to her and treats her has a big impact on her self-esteem and self-worth for a while going forward."
Meanwhile, Kate and Toby's story will continue to unfold on This Is Us. And hopefully, the couple finds some solutions soon.
"Over the course of our next episodes, we'll have a much better sense of whether Kate and Toby are going to be able to get over this immediate hurdle of 'Can Toby be the father that Jack needs?'" Aptaker said.
Read more: 'This Is Us' Creator Says the Writers Won't Kill Off This Character