'This Is Us': Miguel and Rebecca's Backstory Is 'Definitely Coming' — But Probably Not in Season 5
We're well into This Is Us Season 5, but fans still don't know how Miguel (Jon Huertas) and Rebecca (Mandy Moore) got together after Jack's (Milo Ventimiglia) death. Now, it's likely viewers will have to hold on a little longer for more answers. Recently, a This Is Us producer hinted that Miguel and Rebecca's romantic backstory won't be explored until next season — here's what we know.
Creator Dan Fogelman previous shared 'This Is Us' Season 5 plans for Miguel and Rebecca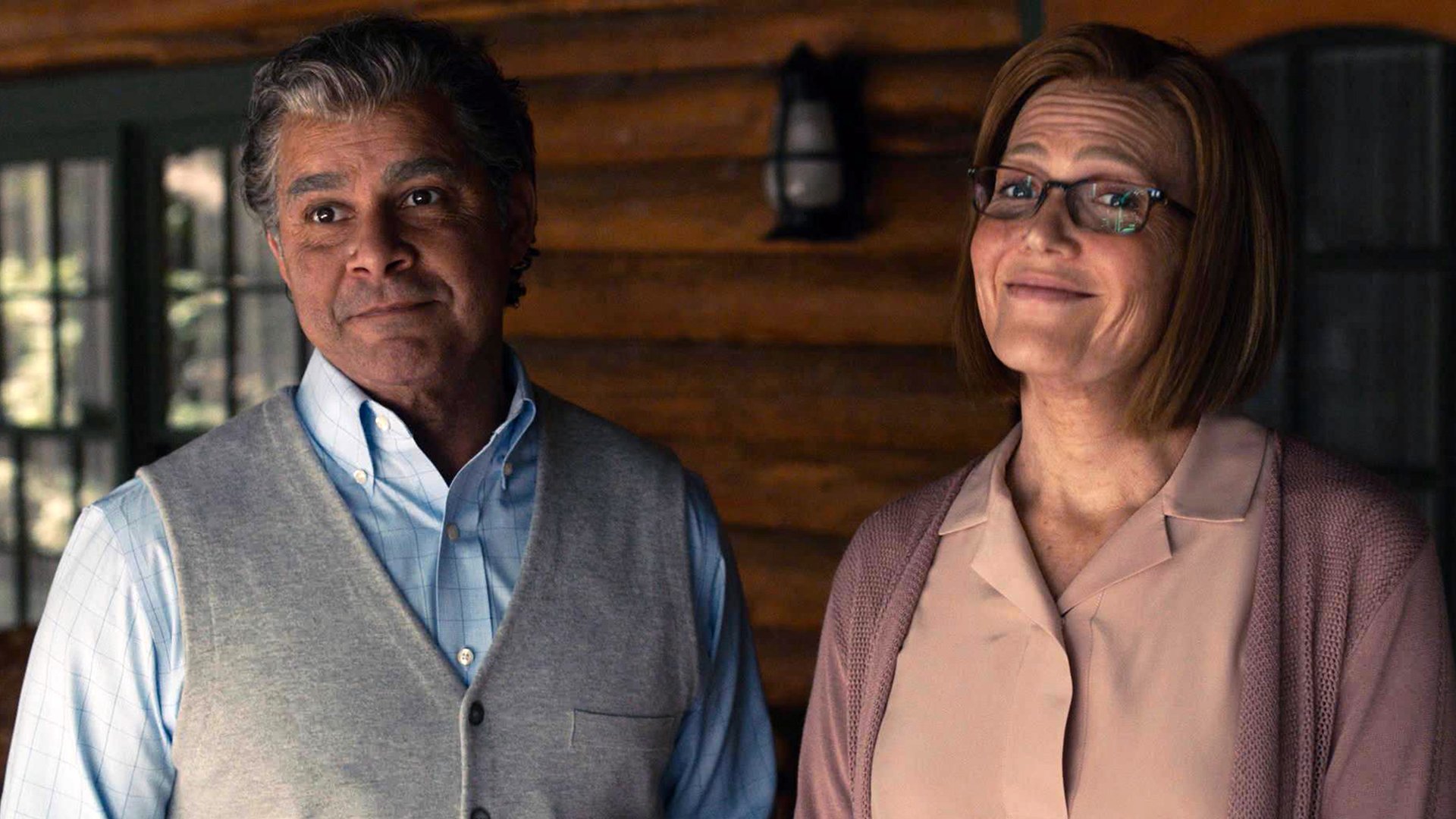 RELATED: 'This Is Us': Fans Have a New Disturbing Theory Why Miguel is Missing from the Flash Forwards
In This Is Us Season 4, Rebecca was diagnosed with mild cognitive impairment. Then after a push from Randall (Sterling K. Brown), the Pearson matriarch agreed to go to St. Louis for an Alzheimer's clinical trial. Meanwhile, creator Dan Fogelman told The Hollywood Reporter where Rebecca's story was headed in This Is Us Season 5, hinting that her relationship with Miguel would be explored as she dealt with her health.
"It's obviously a challenging chapter for Rebecca moving forward," Fogelman said when asked about Rebecca's move to St. Louis. "We have a big storyline planned for Mandy in the next upcoming season in present-day as an older woman and also her past timelines."
He continued, "That will include a deeper look into Rebecca and Miguel's relationship throughout the decades."
What happened to Rebecca and Miguel in 'This Is Us' Season 5?
RELATED: 'This Is Us': Chrissy Metz Says the Cast Is 'Distraught' About the End of the Series
When This Is Us Season 5 rolled around, viewers quickly realized that Rebecca and Miguel were not headed for St. Louis due to the coronavirus (COVID-19) pandemic. Rather, the married couple went to the Pearson family cabin in Pennsylvania. So viewers have seen a little more from Miguel and Rebecca in recent episodes.
In This Is Us Season 5 Episode 8 — titled "In the Room" — Rebecca and Miguel were stuck at the cabin while their grandchildren were born. Kevin (Justin Hartley) and Madison (Caitlin Thompson) welcomed their twins, Nicholas and Frances. Kate (Chrissy Metz) and Toby (Chris Sullivan) also met their baby girl, Hailey Rose, after Ellie (Annie Funke) gave birth.
Of course, Rebecca and Miguel couldn't just fly to their families because of the pandemic. But even so, Rebecca admitted that she felt guilty. In the past, she made a promise to Jack that she wouldn't miss a thing. So she felt like she was letting Jack down.
Meanwhile, she thanked Miguel for handling the complexity of their marriage, as Jack was also his best friend. "We never talk about this, how you have to bear Jack's death differently. For yourself and for me and our marriage," Rebecca told Miguel. "Thank you. I know it's a lot. I know I'm a lot."
'This Is Us' Season 5 producer hints Miguel and Rebecca's backstory won't happen until season 6
RELATED: 'This Is Us' Season 5: Madison's Backstory Will Be Explored
After the moment between Rebecca and Miguel in This Is Us Season 5, many fans wondered whether the writers were planning to share the married couple's story soon. Back in October 2020, Fogelman spoke with Glamour and revealed that there was a plan for Miguel and Rebecca in the back half of season 5 and the start of season 6.
"We've really been looking forward to telling this story," Fogelman said about Rebecca and Miguel. "It's something that becomes a bigger part of the back half of this season and into next."
That said, co-executive producer and writer Vera Herbert recently hinted that Miguel and Rebecca's backstory won't be fully unveiled until This Is Us Season 6.
"I think it's probably more likely going to be next season, because it's the thing that when we dive into it, we really want to have the room to explore it," Herbert told Entertainment Weekly in February 2021. "But it's definitely coming — and it's a thing we talk about a lot."
This Is Us Season 5 airs Tuesday nights on NBC.