'This Is Us': Why Milo Ventimiglia Is Relieved By Jack's Death
With Super Bowl LIV behind us, This Is Us fans can't help but reminisce over Jack Pearson (Milo Ventimiglia), who died in the post-Super Bowl episode of 2018. Of course, some fans are still haunted by their slow cookers. Meanwhile, others are just happy the legacy of the Pearson family will continue as Rebecca (Mandy Moore), Kate (Chrissy Metz), Randall (Sterling K. Brown) and Kevin (Justin Hartley) learn to move forward. But what about the man who plays the Pearson patriarch? Apparently, Ventimiglia is relieved by Jack's death on This Is Us. And quite frankly, the actor's reasoning is 100 percent understandable.
How did Jack Pearson die on 'This Is Us'?
In all honesty, if you've watched Jack's death on This Is Us once, you really don't need to live through it again. But in case you need the refresher, the episode — titled "Super Bowl Sunday" — kicked off where the previous episode left off. A broken slow cooker catches the entire house on fire. Then Jack steps up to get everyone out safely, including the dog.
The Pearson family eventually arrives at the hospital. Jack has a burn on his arm. The doctor is also concerned about the "tremendous" amount of smoke Jack inhaled from the fire. Jack and Rebecca share a moment together and everything seems like it's going to be OK — unless it suddenly isn't.
Rebecca leaves her husband's side to reserve a hotel room and collect the kids. A few calls in, Rebecca decides to get a snack from the vending machine. Meanwhile, doctors are frantically running around the background, seemingly for a patient needing emergency care. Then by the time Rebecca collects her snack, the doctor arrives.
"Mrs. Pearson," the doctor says. "One of the complications of smoke inhalation is it puts terrible stress on the lungs, therefore the heart. Your husband went into cardiac arrest. It was catastrophic and I'm afraid we lost him. Mrs. Pearson, your husband just died."
Milo Ventimiglia is thankful he doesn't have to keep the secret of Jack Pearson's death
Following the big reveal on Feb. 4, Ventimiglia spoke with Entertainment Weekly about filming Jack's death, noting it wasn't necessarily a "relief" but rather, "acceptance." Later, the actor was asked whether Jack dying on This Is Us felt like a burden being lifted.
"Yes, it does — and no, it doesn't," Ventimiglia said. "All of us have gotten very accustomed to not speaking about family secrets. But I'll tell you what — it's a question that I'm happy not to field anymore: 'How does Jack die?' 'Yeah, I'm sorry, I can't tell you. Just wait for another month, another week, another day, a few hours — when you get there, you'll know.'"
He continued: "I am happy to have that in the rear-view. But it's not the end of Jack. There is still so much to know about this guy."
Now, Ventimiglia's feelings about Jack's death haven't changed. In January 2020, the actor spoke with the Los Angeles Times and explained why he's happy the secret is out.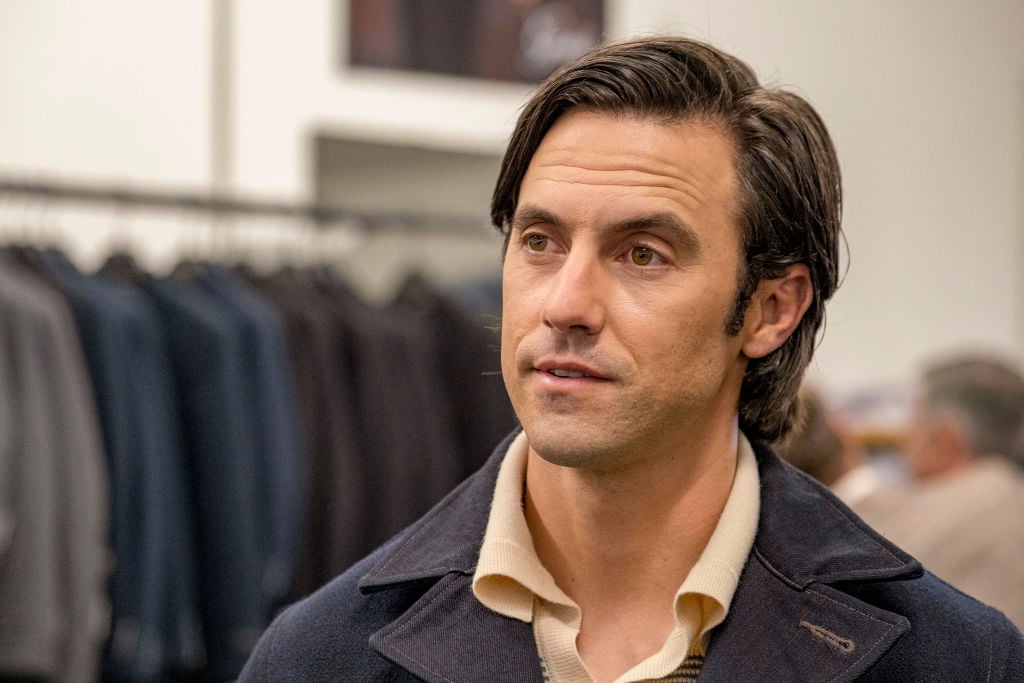 "For me, it's a relief now, because it's like, 'Oh, great, I don't have to answer the big question anymore,'" Ventimiglia said. "No one is looking to me. It's now about Rebecca, or Kevin, or Randall, or Kate. I don't take joy in holding back the secrets of the show. But it's fun to see the audience discover things without any idea or notion of where the story is possibly going."
But, of course, the This Is Us cast still has plenty of secrets they need to keep before the NBC drama ends. However, it seems unlikely the remaining mysteries will be as grand as Jack's death. Still speaking with the Los Angeles times, creator Dan Fogelman said:
The first two seasons we had this giant mystery about Jack hanging over, and so by its very nature, the show's gotten quieter. I think by the time we're in our sixth season, you'll have a lot of the information about what's happened to this family and what will be left is some resolution. I think when the show eventually comes to an end, I think in the best way, it'll be very quiet and normal. That's always been the plan, because at the end of the day, it's a story about this kind of regular family.