'This Is Us': Milo Ventimiglia Says There Is a 'Blurry Line' Between Him and Jack Pearson
This Is Us is one of the most captivating shows on TV. The compelling series explores the Pearson family over the course of several decades. Though the TV show centers the Big Three, triplets Kate (Chrissy Metz), Kevin (Justin Hartley), and Randall (Sterling K. Brown) from their birth to the future, the series also centers their parents Jack (Milo Ventimiglia) and Rebecca (Mandy Moore).
As much as we've seen the high and lows in the lives of all of the Pearsons, no one is more beloved than patriarch Jack Pearson. Now, Ventimiglia, who has been starring in the series since 2016, when it first began, says there is a blurry line between him and his character.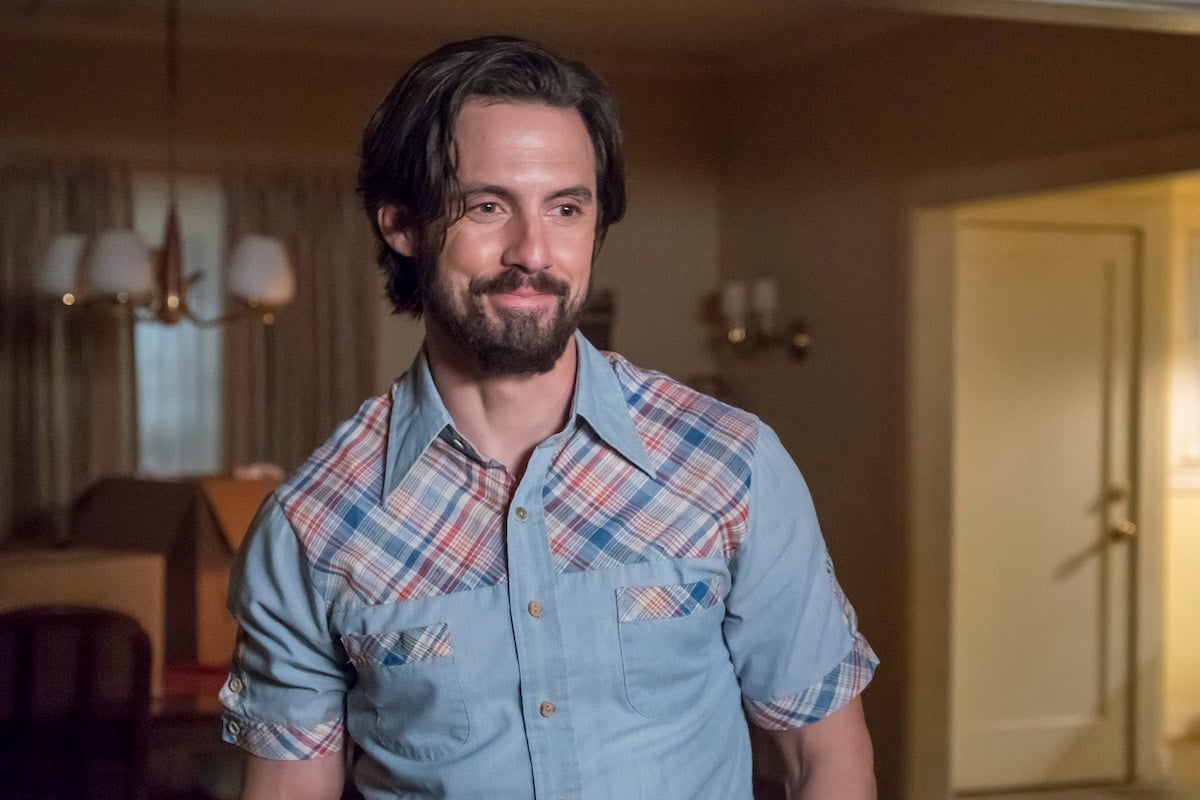 Jack Pearson's entire life is explored on 'This Is Us'
This Is Us has explored Jack's life from his childhood until he died in 1998. Fans of the series know that he had a difficult childhood with a father who was addicted to alcohol and abused him, his brother Nicky and their mother.
After Nicky was drafted in the Vietnam War, Jack followed to make sure his brother was OK. However, as Jack succeeded in the Army, Nicky crumbled, leading to a series of events that would leave the brothers estranged for the rest of their lives.
Following the war, Jack returned home to Pittsburg, where he met and fell in love with Rebecca and had the Big Three. Though he's a wonderful father and husband, Jack's life and decisions aren't perfect. This Is Us explores his alcoholism, poor money management, and PTSD, among others.
Milo Ventimiglia says there's a 'blurry line' between him and Jack Pearson
After five seasons, portraying Jack across the decades, Ventimiglia says he is still having a bit of trouble separating himself from his beloved character. "I'm so used to have been myself for three weeks of time that jumping into Jack is a bit jarring at times," he told US Weekly. "Sometimes I'll find myself reacting as Milo, and it's kind of a blurry line to Jack. But then I'm like, 'No, no, no. That's not Jack!'"
Ventimiglia explained the main differences between himself and his character are their reactions. He said,
It's gotten easier because I know Jack, I know his reactions. They're instinctual. They're not planned. I know who this man is. I know who he became. I know where he came from. So nothing is a surprise to me, but what that means is I get to really lean into these experiences of playing him and playing him, maybe even with a little more wealth of character having experienced him for so long.
When will 'This Is Us' return with a new episode?
Due to the coronavirus (COVID-19) pandemic, there have been a ton of stops and starts on This Is Us this season. However, fans will be thrilled to know that a new episode is set to debut on April 6, 2021.
Season 5, Episode 12, "Both Things Can Be True" will explore Beth (Susan Kelechi Watson) and Tess's (Eris Baker) tense mother-daughter bond, but that's not all we will see.
The description reads, "Jack and Miguel bond. Kevin and Madison navigate challenges. Randall seeks out a new kind of support network."
'