'This Is Us': Milo Ventimiglia Says He and Mandy Moore 'Always Found Their Way Together' on Set
This Is Us recently took its final bow after six seasons on NBC, but the series featured plenty of heartwarming moments between the Pearsons before it came to a close. And Milo Ventimiglia and Mandy Moore delivered many beautiful performances as Jack and Rebecca Pearson over This Is Us' run. Getting the characters' relationship right wasn't always easy. But according to Ventimiglia, the pair "found their way together" on set.
Jack and Rebecca's relationship is the backbone of 'This Is Us'
RELATED: 'This Is Us': Jon Huertas Explains Why Fans Never Saw Rebecca and Miguel's Wedding
Although Jack Pearson dies in This Is Us Season 2, the relationship between Milo Ventimiglia and Mandy Moore's characters provides the backbone of This Is Us. Jack and Rebecca's romance kicks off the series, prompting everything that happens over its six-season run. And fittingly, the pair closes out the show as well. When it's time for Rebecca to move on to the afterlife, Jack is there to guide her.
"I loved that sense of comfort," Moore told Entertainment Weekly of their final scene together. "That no one could have gotten Rebecca through that moment but Jack. And the fact that in the end, as she's crossing that threshold and transitioning, he's there to hold her hand and to walk her through it, as an expert in a way."
Of course, Jack's experience isn't the only reason This Is Us ended with these two characters. Although Rebecca shares a loving relationship with Miguel following her first husband's death, director Ken Olin recently confirmed to Entertainment Weekly that "[Jack] was the love of her life."
And for fans who have rooted for the pair since the very beginning, that comes as no surprise. It helps that Ventimiglia and Moore have always had plenty of chemistry with one another. Perhaps that's why they
Milo Ventimiglia says he and Mandy Moore 'always found their way' on set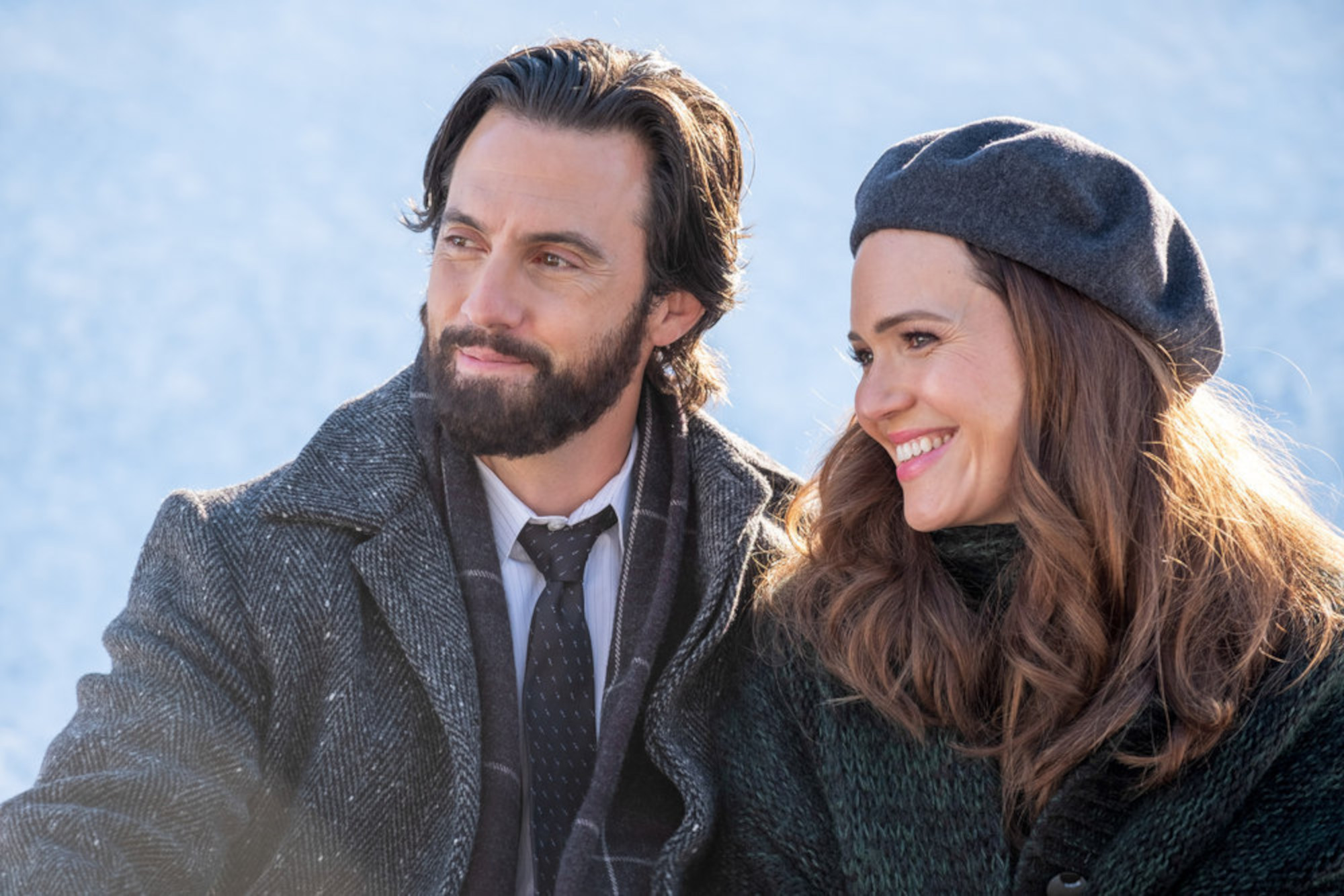 RELATED: 'This Is Us': Milo Ventimiglia Reveals the Most 'Heartbreaking' Part of Playing Jack
Milo Ventimiglia and Mandy Moore may have captured fans' hearts with their portrayal of Jack and Rebecca on This Is Us. However, that doesn't mean bringing these characters to life was a seamless experience.
Ventimiglia recently spoke with Entertainment Weekly about working with his co-star, and he admitted there were times they weren't thrilled with the way their scenes were going. In those moments, they vowed to support one another until they got it right:
"We started this friendship where we were very communicative [and] very supportive. I remember saying to her, 'If you're not happy, I'm not happy. And there have been moments where she and I have been on set together and she has not been happy with the direction a scene is going, or I haven't been happy with the direction a scene is going."
And according to Ventimiglia, this strategy usually helped them over any hurdles.
He added, "And we would always find our way together… I think it's rare that two people in the trade of acting can give so much of themselves to these characters and these roles, but Mandy has given me 100 percent, 100 percent of the time, and I give her exactly the same."
Perhaps because of their commitment to their characters — and each other — Ventimiglia and Moore have enjoyed working on the NBC show together. In fact, both actors even admitted they'd return for a reunion in the future.
Milo Ventimiglia and Mandy Moore loved working together so much that they'd do a 'This Is Us' reunion
Given the success of This Is Us, it's probably safe to say that Milo Ventimiglia and Mandy Moore's efforts paid off. Fans love Jack and Rebecca, and many would be happy to see them on-screen together again. Apparently, that's something Ventimiglia and Moore would also be interested in.
When asked where he stands on a This Is Us reunion movie, Ventimiglia told extratv that he'd reprise his role, especially if it meant working with Moore again.
"Anything to be with Mandy [Moore], of course," Ventimiglia said. "I swear to god. Like, anything to be with Mandy. Yeah."
Moore echoed the sentiment, adding, "To be with Milo, to keep telling the story of Jack and Rebecca and this family, I would love nothing more."
Clearly, the pair have maintained a great working relationship with one another over the past eight years — one they'd be eager to revisit if the time was right. We'll be crossing our fingers that happens. In the meantime, there are plenty of Jack and Rebecca moments to enjoy throughout the series' six seasons.
This Is Us is currently streaming on Peacock and Hulu.
RELATED: 'This Is Us': Dan Fogelman Was Originally 'Contemplating' 4 Seasons