'This Is Us': Milo Ventimiglia and Mandy Moore Share an Adorable 'Tradition' After a New Episode
Milo Ventimiglia and Mandy Moore stole the hearts of This Is Us fans back in 2016. Many viewers fell in love with the actors who play Jack Pearson and Rebecca Pearson. The couple's love story and "mom and dad" roles became a significant part of the show's plot almost instantly. 
In 2017, Ventimiglia shared that he and his on-screen wife have special moments together off the screen.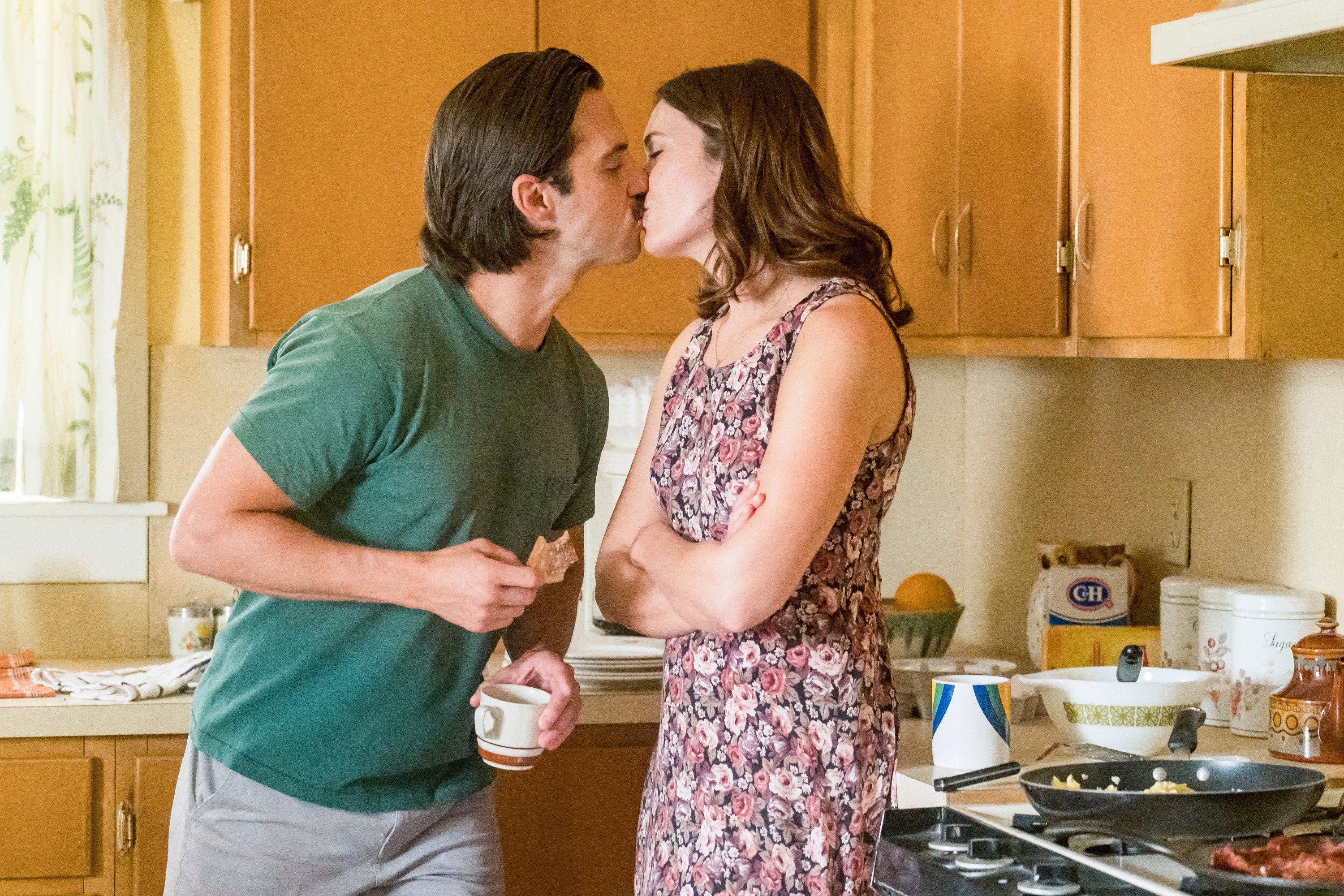 Milo Ventimiglia and Mandy Moore didn't know each other before 'This Is Us'
Ventimiglia and Moore started their careers around the same time. In the early 1990s, the Heroes star moved to Los Angeles to chase his dreams. Soon, he landed a small part in The Fresh Prince of Bel-Air and Sabrina The Teenage Witch. However, Ventimiglia's career exploded in 2001 when he booked the TV series Gilmore Girls. On the show, he played Rory's (Alexis Bledel) boyfriend, Jess Mariano. 
While Ventimiglia was in Hollywood auditioning, Moore became a music superstar. In 1999, the New Hampshire native released the song "Candy." The song became a Billboard hit, as well as her debut album, So Real. During her music career, Moore delved into acting. She landed roles in The Princess Diaries, Saved!, and A Walk to Remember in the early 2000s. 
While appearing on the cover of Glamour, Ventimiglia and Moore shared that they didn't meet each other until their chemistry test for This Is Us. However, the Opposite Sex alum said he attended Moore's premiere for A Walk to Remember in 2002, which she didn't know until their interview. 
"I couldn't make the screening because I was working on Gilmore, but I went to the party after because I knew Shane [West]," Ventimiglia explained. "He was one of the first people I met in town when we were like 18 years old."
"I remember showing up at the party, so I remember who you were way back then," he said to Moore. 
Milo Ventimiglia and Mandy Moore watch almost every episode of 'This Is Us' together
After finding success in Hollywood for two decades, Ventimiglia and Moore auditioned for This Is Us. The actors won casting directors over with their natural chemistry. Once they booked the job, the duo played the mom and dad of the Big Three– Kevin (Justin Hartley), Kate (Chrissy Metz), and Randall (Sterling K Brown).
Since This Is Us aired, viewers have watched Jack and Rebecca's first date, raising their children, and, ultimately, Jack's death. The patriarch died while trying to save his family from a house fire in Season 2. 
While appearing on the Today show, Ventimiglia admitted that some of the storylines on This Is Us are hard to watch. The actor also said that he and Moore try to watch every episode together as a bonding experience.
"Mandy (Moore) and I have a pretty strong tradition of watching the episodes together," he said. "We will sit in (creator Dan Fogelman's) office and watch it together and cry. There is definitely Kleenex in Dan's office."
'This Is Us' season 5 reveals new details about Jack and Rebecca's marriage 
Ventimiglia and Moore's characters in This Is Us face many issues that are relatable to newly married couples. Through the show's flashback scenes, viewers saw the Pearsons deal with raising an adopted son, alcoholism, and finances. In season 5, the pair's finances dived when Jack covered the bill for his co-workers at a work dinner. After Rebecca's dad, Dave Malone (Tim Matheson), the incident advised her not to marry Jack. 
In an interview with Us Weekly, Ventimiglia hinted that Jack and Rebecca would discuss their financial situation more as the season progresses. He also said Matheson might make another appearance on the show. 
"Tim Matheson will be coming back, popping in," Ventimiglia said. "Can't say for how long. But we do see him pop up. That very storyline does come up between him and Jack."