'This Is Us': Milo Ventimiglia Reveals the Moment Jack 'Crossed a Line' With Rebecca
This Is Us is one of the most impactful TV shows of our time. Season 5 has been a whirlwind not just for the Big Three but also for Jack (Milo Ventimiglia) and Rebecca (Mandy Moore). Though we've seen the couple have their ups and downs throughout the show's run, Ventimiglia just revealed a moment when Jack totally 'crossed a line' with Rebecca.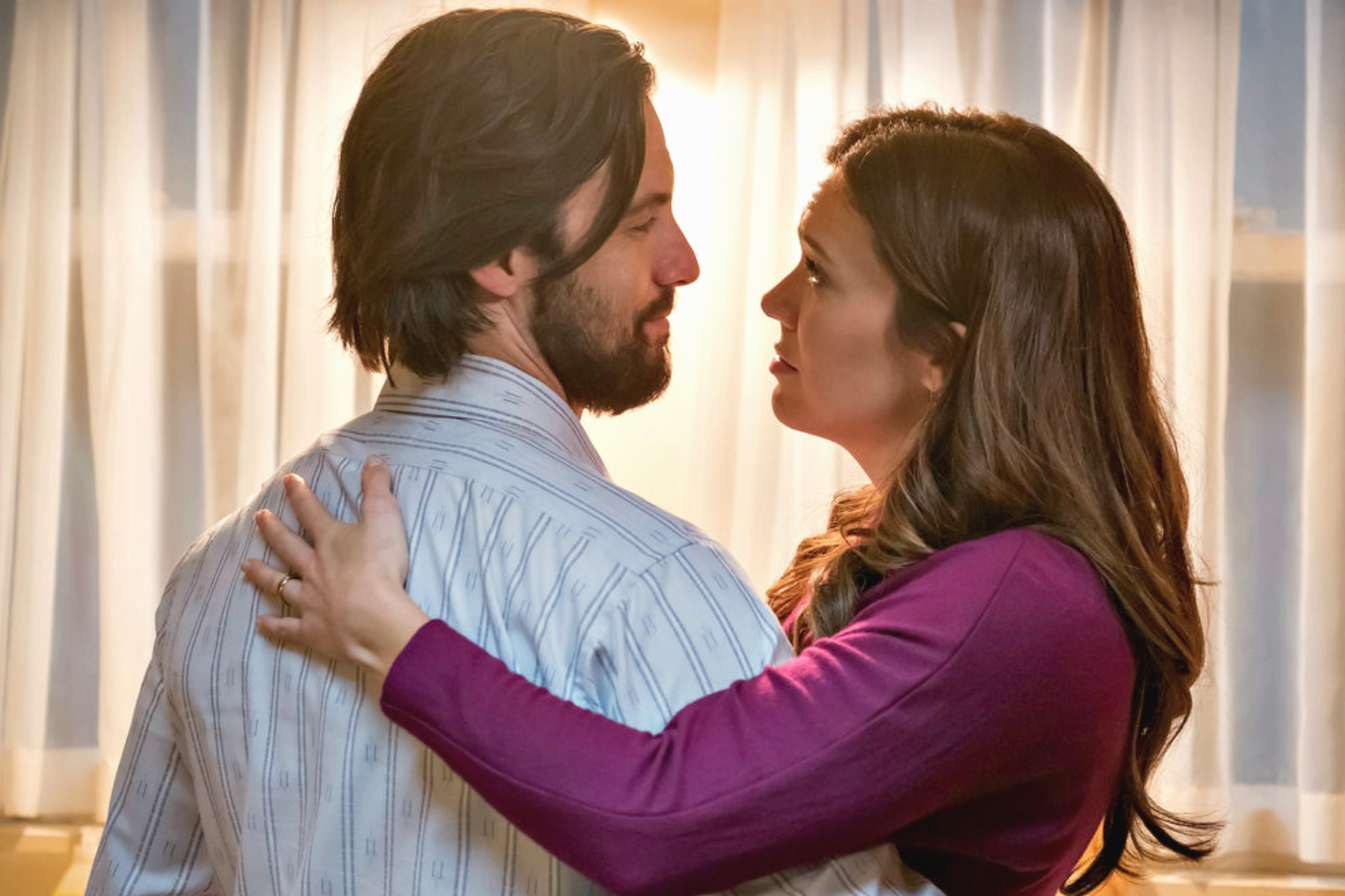 When will 'This Is Us' return with a new episode?
Fans were thrilled that despite the coronavirus (COVID-19) pandemic, This Is Us was able to premiere its penultimate season in October 2020. However, the virus surge in LA in late 2020 meant that there going to be several weeks until episode 510 will debut.
This Is Us episode 510 will debut March 16, 2021. The episode is titled "I've Got This." Now that Kevin (Justin Hartley) and Kate (Chrissy Metz) have welcomed newborns, the episode will see them try to bring their families together for a dinner. Legendary actor Phylicia Rashad is also set to return to the series in this episode as Beth's (Susan Kelechi Watson) mother, Carol.
"When babies are born, family members often come to visit," co-executive producer Julia Brownell told Glamour. "I think we can expect our cast members from previous seasons to show their faces in fun and surprising ways. We have that to look forward to."
What happens between Jack and Rebecca in 'This Is Us'?
As much as This Is Us tells the story of The Big Three, it also tells the story of their parents, Jack and Rebecca. In the series, Jack and Rebecca come from very different worlds. Jack is a haunted Vietnam veteran and Rebecca is from an upper-class family who disapproves of her desire to sing.
The pair meet December 23, 1972, when Jack hears Rebecca singing "Moonshadow." However, they go on a horrible first date with Jack trying to overly impress Rebecca. Thankfully, he saves it at the very last minute. Just a week after knowing each other, the pair embark on a road trip from Pittsburg to LA, where Rebecca hopes to make some connections for her music career. Things don't go exactly as planned. However, their connection is intensified despite Rebecca's parents' disapproval and Jack's feelings of inadequacy.
Luckily, the pair endure, eventually getting married at City Hall, welcoming the big three on August 31, 1980, which is also Jack's 36th birthday, adopting Randall, and having several years together full of highs and some lows until Jack tragically dies on January 26, 1998, following a house fire.
Milo Ventimiglia revealed the moment Jack 'crossed a line' with Rebecca
Though Jack and Rebecca have an enduring love story, it is not perfect. They nearly separate shortly before his death after arguing over Rebecca's band and Jack's alcohol dependency. However, Ventimiglia revealed another moment when Jack crosses the line with Rebecca.
In episode 509 titled "The Ride" Jack and Rebecca drive home with their newborns from the hospital for the first time. Jack becomes so overwhelmed he stops at a gas station and drinks a small bottle of whiskey. He later reveals what he's done to Rebecca after convincing her to drive the rest of the way home.
"Even superheroes have their moments and have their pressure where they hit a breaking point," Ventimiglia told People. "The good thing about Jack is, he knows when he's crossed a line. And what's nice about this episode is, I don't want to say reliance on his wife, but the trust in his wife. He crosses a line and ultimately he ends up talking to her about things and having her take the reins in that moment because he knows he can't."