'This Is Us': Milo Ventimiglia Revealed He and Mandy Moore Eat 'a Lot of Lunches' Together on Set
Milo Ventimiglia and Mandy Moore lunches are a regular thing on the 'This Is Us' set and, as the Jack Pearson actor said, they reach for sugar between scenes.
TL;DR: 
Mandy Moore and Milo Ventimiglia play Rebecca and Jack Pearson on This Is Us.
Milo Ventimiglia once said he and Mandy Moore eat "a lot of lunches together" on set. 
The actor revealed they "both go for the sugar" between filming scenes but that they're also "salty, savory folks."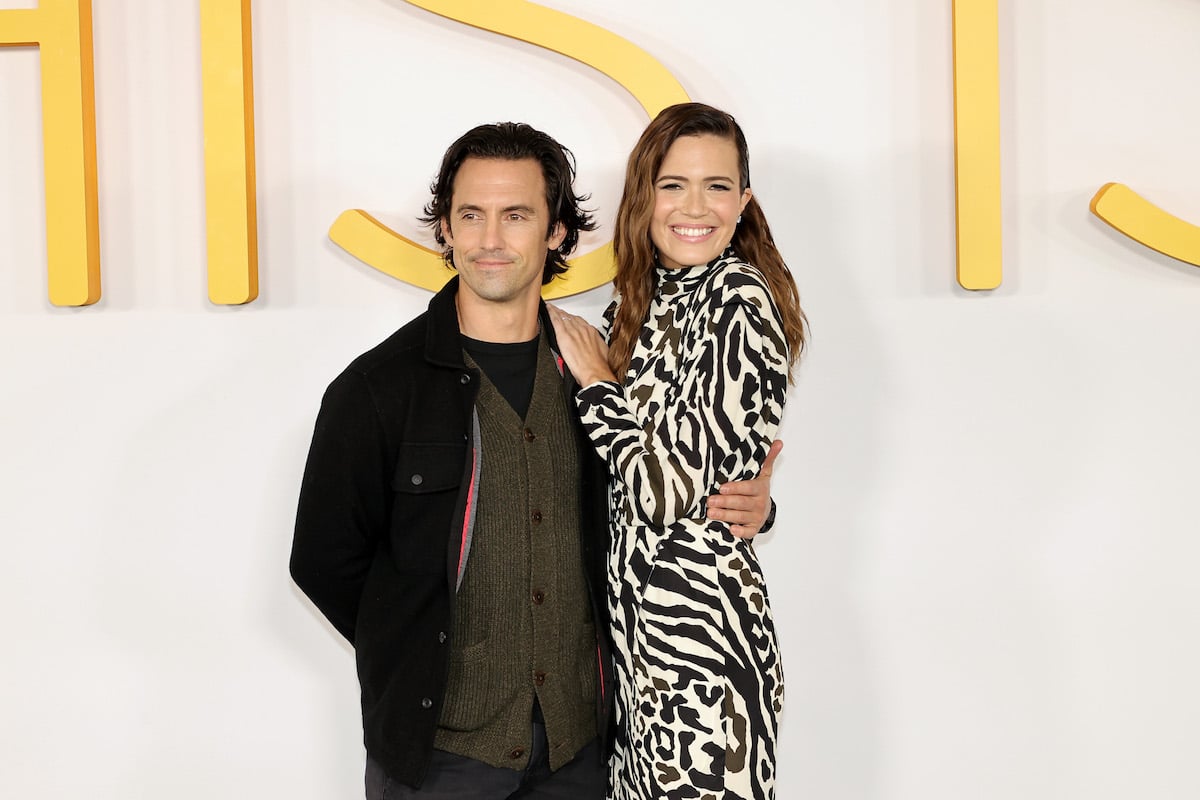 Revisit some behind-the-scenes moments as the This Is Us series finale draws closer. Picture this: Milo Ventimiglia and Mandy Moore having lunch together. Describing them as "foodies," the Gilmore Girls alum said he and Moore often eat lunch together. Not only that but he also said they reach for the same type of snack in between scenes.
Mandy Moore and Milo Ventimiglia have played Rebecca and Jack Pearson on 'This Is Us' for 6 years
Moore and Ventimiglia are mom and dad to This Is Us fans. They play Rebecca Pearson and Jack Pearson, parents of Randall, Kate, and Kevin. During This Is Us' six-season run, they've portrayed their characters at various stages throughout their lives and the lives of their on-screen children. 
Ventimiglia's character died in a fire started by a faulty slow cooker, which led to the show narrowly avoiding a lawsuit. However, Jack's death didn't mean Ventimiglia was off This Is Us. He's continued to play the patriarch of the Pearson family well into the show's sixth and final season. 
Meanwhile, Moore plays older Rebecca, still parenting and offering life advice to children as they navigate adulthood.
Milo Ventimiglia said they 'eat a lot of lunches together' on set
Ventimiglia and Moore's This Is Us journey has meant the two spend a significant amount of time together. And, as Ventimiglia told Us Weekly in September 2019 ahead of season 4, that includes lunch. 
"We eat a lot of lunches together," he said at an Emmys afterparty. Additionally, Ventimiglia shared that he and Moore "trade off who picks up lunch." 
The actor, who brought his parents to the 2019 Emmys, continued, describing himself and Moore as "foodies" who like the same snacks. He noted between scenes they both reach for sweets. "I think, like, when we really need it, we both go for the sugar," he said. "But I think we're both kind of like salty, savory folks, too."
The Jack Pearson actor finds Mandy Moore 'inspirational'
Not only do they have lunch on set and have similar tastes in snacks but Ventimiglia and Moore get along. So much so that it's safe to say Ventimiglia thinks very highly of his on-screen wife. Ahead of the ​​This Is Us Season 6, premiere the Heroes alum gushed about Moore. "I just think the world of her. She's wonderful," he told E! News. Moore's "incredibly, naturally talented. She's very connected to what she does. She works incredibly hard," he added. 
Ventimiglia didn't stop there. He also shared that she's an inspiration. "She puts a lot of effort into the work, but when the work is done, she leaves it in a studio," he said. "She walks away from it. And she's … passionate about something else: Her family, her music, her friends, giving back to community. She's a very inspirational woman."