'This Is Us': Milo Ventimiglia Would Do a Reunion Movie 'To Be With' Mandy Moore
This Is Us recently took its final bow, but fans of the NBC series are already looking for more content. Although the Pearson family's story came full circle in This Is Us Season 6, viewers are hoping the cast will get together for a reunion movie. It's unclear if that's in the cards, but Milo Ventimiglia recently said he'd be on board for a This Is Us reunion, if only to work with co-star Mandy Moore again.
'This Is Us' has ended, but fans want a reunion movie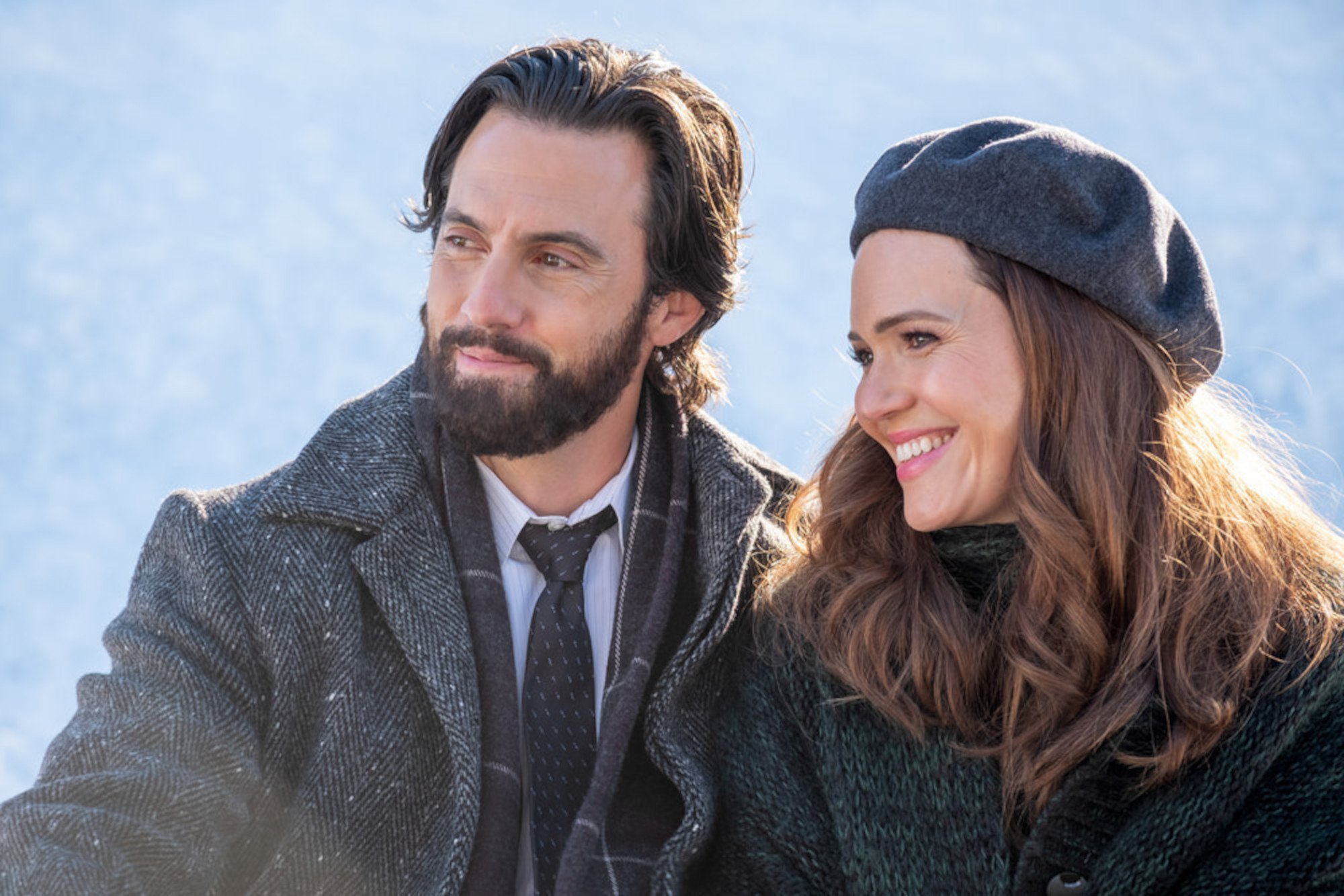 RELATED: 'This Is Us': Mandy Moore Called Rebecca the 'Ultimate Guide' to Motherhood
NBC aired the series finale of This Is Us on May 24, delivering an ending that proved both emotional and heartfelt. Following Rebecca Pearson's (Mandy Moore) death, her children celebrated her life. Meanwhile, she learned to move on without them — knowing, of course, that they'd carry her legacy with them.
That ties things up nicely, but fans are still hoping the cast might return for a This Is Us reunion movie. And the actors did tease the possibility during an interview with E! News.
"We were laughing the other day with some of the cast, like, all these shows that are getting rebooted, didn't they end five, six, seven years ago?" Mandy Moore said. "Are we going to be doing a This Is Us reboot in six years? I would be game to do anything that would reunite me with everybody here."
Many of her co-stars agreed, though Milo Ventimiglia wasn't sure how Jack would fit into a reunion. However, a recent interview revealed he'd be down to return as well.
Milo Ventimiglia would do a reunion movie 'to be with' Mandy Moore
RELATED: 'This Is Us': Milo Ventimiglia Wouldn't Want Jack to Be 'Too Perfect'
During an interview with extratv, Milo Ventimiglia and Mandy Moore addressed the calls for a This Is Us reunion movie. Both stars admitted they'd reprise their roles, especially if it meant working together again.
"Anything to be with Mandy [Moore], of course," Ventimiglia said. "I swear to god. Like, anything to be with Mandy. Yeah."
"Same," Moore agreed. "To be with Milo, to keep telling the story of Jack and Rebecca and this family, I would love nothing more."
Ventimiglia added that he'd love to work with the rest of the cast and crew, emphasizing his trust in showrunner Dan Fogelman:
"We have just such a wonderful group of actors, of course, that everybody knows. But then on top of it, a wonderful crew and [Dan] Fogelman at the forefront, helping us… you know, leading the path that we all follow. So, if he wanted to do it again, I know all of us would definitely just sign up."
Their words don't confirm a reunion, but they certainly offer hope. Perhaps we'll see the series' cast together again somewhere down the line.
How could Milo Ventimiglia and Mandy Moore fit into a 'This Is Us' return?
Although Milo Ventimiglia and Mandy Moore both seem willing to return for a This Is Us reunion movie, the writers would need to get creative to work their characters into it. After all, both of them are dead in the NBC show's present-day timeline.
If the movie takes place after the events of season 6, their scenes would either occur in the past or in the afterlife. Of course, both settings have been used before. And with This Is Us' ability to jump through time, anything's possible. More flashbacks could be thought up for a film. Fans probably wouldn't bat an eye at a more abstract approach to bringing them back, either.
We'll have to wait and see if Ventimiglia and Moore get the chance to play Jack and Rebecca again in the future. Fans are already missing the Pearsons, so we'll keep our fingers crossed.
In the meantime, all of This Is Us is currently streaming on Peacock and Hulu.
RELATED: 'This Is Us' Finale: Sterling K. Brown Reveals Why Having 'a Pretty Hydrated Cast' Was So Important