'This Is Us' Fans Are Crying Happy Tears After the New Flash-Forward Scene About Nicky's Future
A new 'This Is Us' flash-forward scene reveals Nicky's girlfriend and future wife, Edie, after his closure with Sally. Fans also react to the season 6 episode 2 moment and explain why it's so emotional.
In the new episode of This Is Us Season 6 on Jan. 11, the NBC drama finally revealed who Nicky's wife is in the future with a wild flash-forward scene. The big reveal left many This Is Us fans in a puddle of happy tears, especially after they noticed one detail that truly shows how much Nicky has grown. 
[Warning: This article contains spoilers from This Is Us Season 6 Episode 2.]
Edie is Nicky's girlfriend and future wife in the 'This Is Us' Season 6 Episode 2 flash-forward scene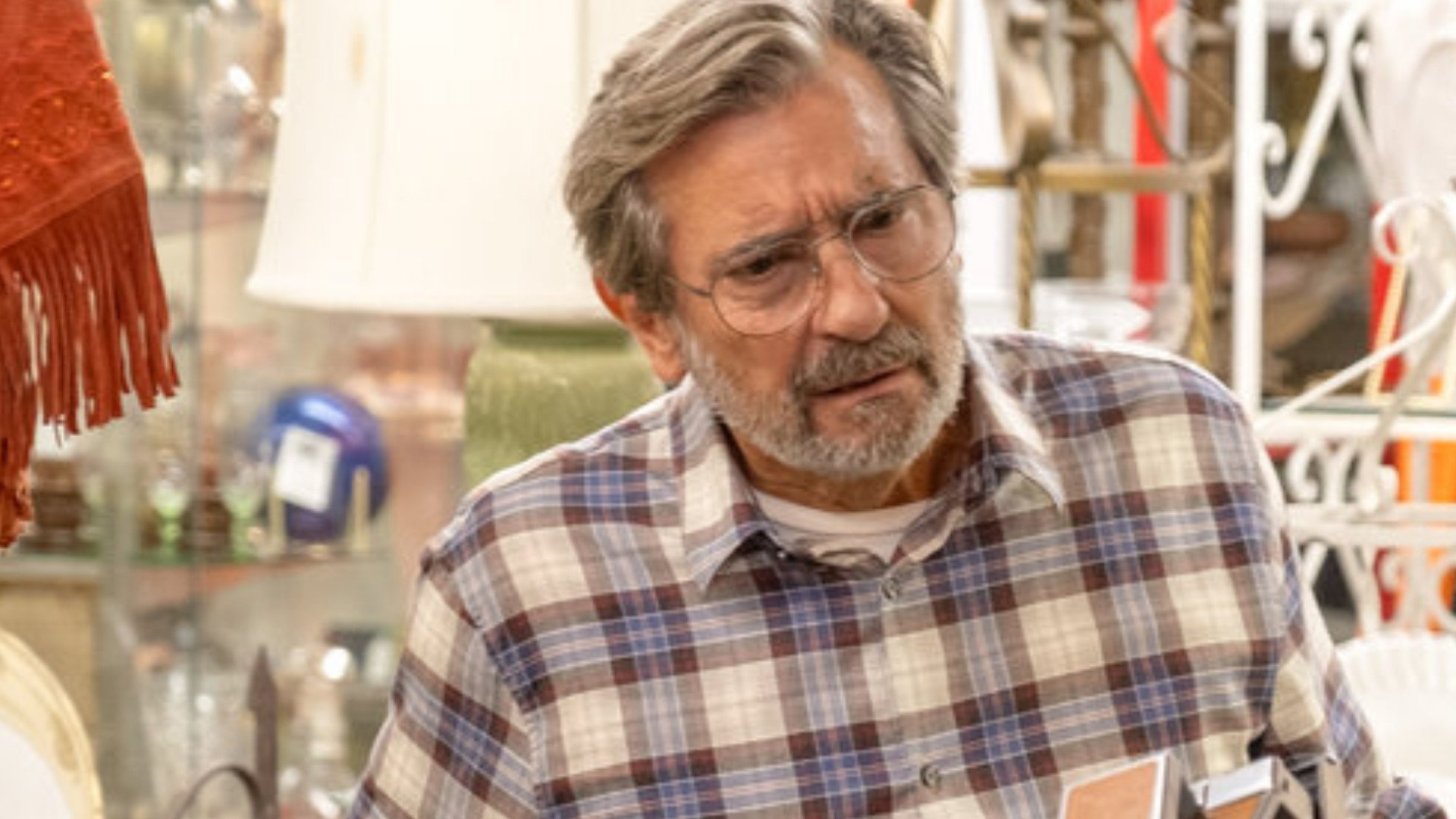 In This Is Us Season 6 Episode 2, "One Giant Leap," Nicky, played by Griffin Dunne, reunited with his first love, Sally, played by Dey Young. Many fans thought that Sally and Nicky would get married in the future. However, she ended up with a man named Eric, played by Jeffrey Nordling. 
That said, Nicky finally got closure with Sally, and he was able to move forward with his life as a happier man. So Nicky decided to fly back to Pennsylvania, where he met Edie, a flight attendant played by Vanessa Bell Calloway. The two had some fun banter when Nicky forgot to put his seat up on the plane. Then it's clear that Edie and Nicky get a love story of their own.
In the new future flash-forward scene from This Is Us Season 6 Episode 2, Edie is seemingly the person who gets out of the white car from season 5. She casually greets Randall (Sterling K. Brown) and adult Deja (La Trice Harper). Then Edie sees Nicky. The two share a kiss and say that they miss each other. Now, it seems Edie is Nicky's wife in the future. 
'This Is Us' fans react to Edie and Nicky's reveal in the flash-forward scene
Following This Is Us Season 6 on Jan. 11, many fans shared their thoughts on the Sally, Nicky, and Edie situation. But while some viewers were anticipating the Nicky and Sally endgame, a lot of individuals were happy to see Nicky get his happy ending. 
"Nicky pined over Sally, finally got closure and opened himself up to true love! It's so beautiful!!!" a fan wrote on Reddit. "(Also he's a lucky bastard because he immediately found the right Sally and then the first woman that he meets after her becomes his wife lol)."
Some This Is Us fans also noticed that Nicky used to be afraid of flying. But now, he has conquered his fears and found love with a flight attendant. A Reddit fan wrote:
"I'm actually so relieved it wasn't Sally. Not everyone gets their perfect movie relationship and adding another one to this episode (and series) would've felt unrealistic. It DOES however make me emotional in the best way that Nicky's forever person is a flight attendant after he spent so long being scared of flying and finally conquered that fear. Extremely poetic and allegorical to his love life."
What happens to Nicky and Edie in 'This Is Us' Season 6?
Now, many This Is Us fans are excited to watch Edie and Nicky's story unfold in the sixth and final season. But how exactly will the NBC series tell it with only 16 episodes left? According to director Kay Oyegun, viewers will get to see more from Edie as "other Pearon relationships develop."
"We're definitely going to see more her," Oyegun told Glamour of Edie. "She's Nicky's girlfriend, soon-to-be wife. So as we sort of watch other Pearson relationships develop, Edie and Nicky's will be part of that."
Oyegun continued, "It's not a big focal point, but it's a part of the ether in the world of the show. So we'll definitely see it. Vanessa Bell Calloway is as stunning and as regal and as talented and as just bada** as you get."
This Is Us Season 6 Episode 3 airs Tuesday, Jan. 18, 2022.