Is 'This Is Us' on Tonight, March 3? The Next Season 4 Episode Will Return After a Brief Hiatus
We're only three episodes away from the This Is Us Season 4 finale, which means the mysteries surrounding the Big Three's 40th birthday will start to unfold. Kevin (Justin Hartley), Randall (Sterling K. Brown), and Kate (Chrissy Metz) just returned from a trip to the Pearson family cabin and are starting to get back to their busy lives. However, fans will have to hold on to find out what happens next because This Is Us isn't on tonight, March 3, with a new episode. Rather, NBC has other things scheduled for the coveted time slot. But don't fret — This Is Us Season 4, Episode 16 will return sooner than you think.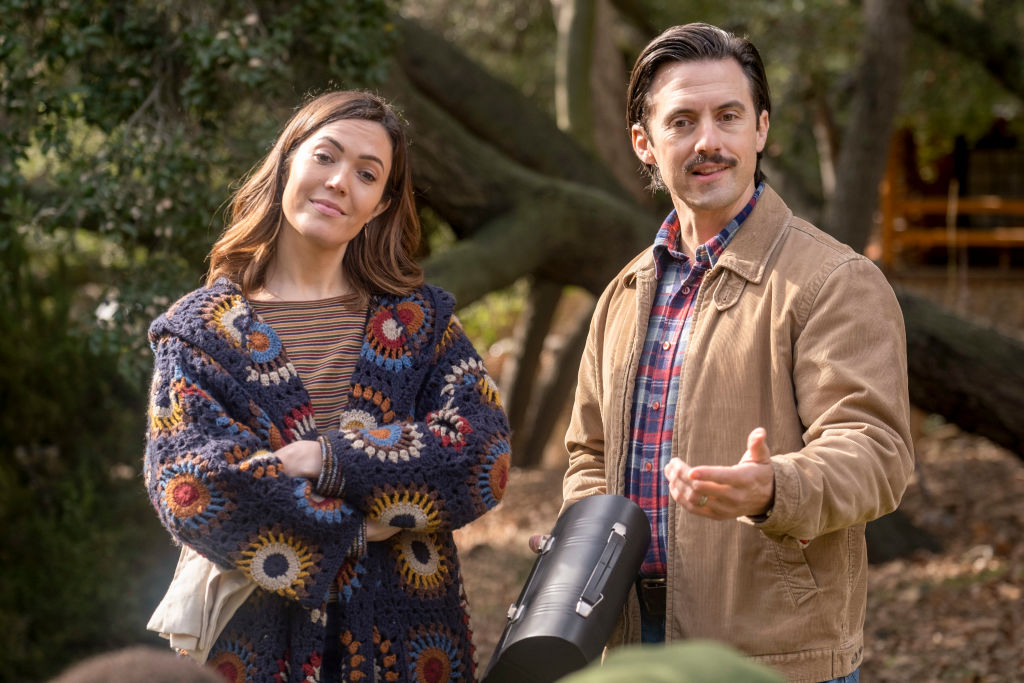 Why isn't 'This Is Us' Season 4 new tonight, March 3?
On Feb. 25, NBC announced This Is Us will not air a new episode on Tuesday, March 3. For those of you who may not know, it's Super Tuesday, the day in which 14 states and one territory hold their primaries. As such, most major news networks — such as NBC, ABC, and CBS — will cover the results. Therefore, shows on those networks — like This Is Us — aren't scheduled to debut new episodes.
When Will 'This Is Us' Season 4 return?
Following the Feb. 25 episode of This Is Us Season 4, unveiled the promo trailer for the next episode, titled "New York, New York, New York." At the start of the preview, the network revealed This Is Us will return on Tuesday, March 10, at 9 p.m. EST. So not to worry — the show comes back with an all-new episode in one week.
What will happen in 'This Is Us' Season 4, Episode 15?
As the title indicates, "New York, New York, New York" will take This Is Us to New York City. In the preview, Kevin brings Rebecca (Mandy Moore) to his movie premiere in the Big Apple. But it's not all fun and smiles, as a rivalry between Kevin and Randall erupts.
"I've been taking care of mom for 20 years," Randall says offscreen.
Then Kevin confronts his brother. "Did you ever think that maybe, just maybe, I actually know what's good for our mother?" Kevin says.
Nevertheless, it seems the present-day Pearsons won't be the only ones in NYC in This Is Us Season 4, Episode 16. When speaking with Entertainment Weekly on Feb. 25, executive producer Isaac Aptaker explained "New York, New York, New York" will bring the Pearson family to the city in three different timelines — hence the title.
"There's a very cool story in three different timelines where various groupings of our Pearsons head to the Big Apple," Aptaker told the publication.
Meanwhile, it seems we may delve deeper into Kevin's career. According to TVLine, This Is Us cast Brothers & Sister actor, Dave Annable, to play Kevin's acting coach, Kirby. The publication also revealed Annable was spotted filming a scene with Moore.
But no matter what happens as the Pearson family explores New York on March 10, This Is Us fans are in for a treat.
"Our next episode, we took the show to New York to film in the freezing cold, 20-degree February nights, which people were excited about and also dreading a little bit," Aptaker said in the above interview with Entertainment Weekly. "But it came out incredibly special and was totally worth it."
There may not be a new episode of the NBC drama tonight, March 3, but This Is Us will be back sooner than you think. So get ready — you only have a week until the series returns.
Read more: Why 'This Is Us' Fans Think Kevin Wants to Get Married Will Hit You Right in the Feels