'This Is Us': 3 Performances That Prove Mandy Moore Deserves All the Awards
Mandy Moore plays Rebecca Pearson on This Is Us, the hit drama from NBC. Viewers watch and often ugly cry, each week as they learn more about the Pearson family's past and how it influences their present. As the characters navigate their lives without Jack Pearson (Milo Ventimiglia), Rebecca figures out how to be a single mother.
Thanks to the show's many flashbacks, audiences get to see Moore play a character at different stages in her life. Keep reading to discover just a few of the actress's great performances as Rebecca in This Is Us.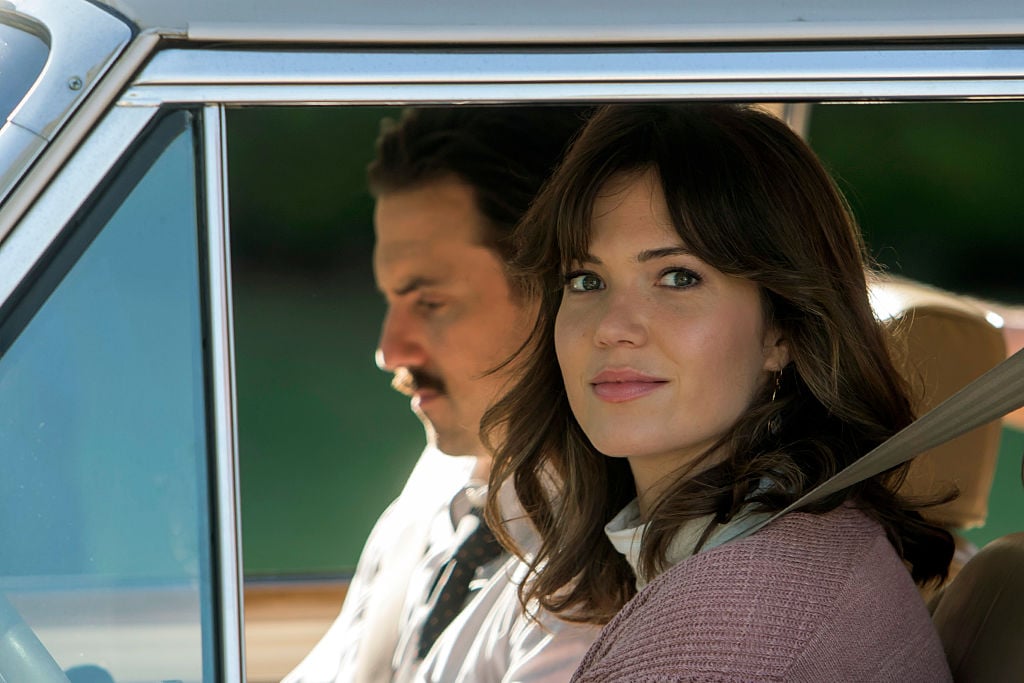 Mandy Moore is nominated for a Golden Globe and an Emmy
This Is Us is no stranger to awards show season. Since season 1 premiered in 2016, This Is Us has not only been nominated for awards but the program's won awards too. While Moore's gotten recognition for her work in This Is Us as a group with her fellow cast members, the 36-year-old has yet to win a solo Screen Actors Guild Award, Emmy, or a Golden Globe. 
However, Moore's turn as Rebecca hasn't gone unnoticed. In 2017, she received a Golden Globe nomination for best supporting actress. According to the Hollywood Foreign Press Association, she lost out to Olivia Colman for The Night Manager.
And in 2019, Moore got another shot at a solo award when she received a Primetime Emmy Award nod for best actress. Ultimately, she lost to Killing Eve's Jodie Comer, according to the Television Academy. With another season of This Is Us on the way, it appears Moore will have another shot. And in four seasons as Rebecca, she's proven time and time again she deserves all the awards.  
Rebecca confronts Randall's birth father
A major storyline in early episodes of This Is Us involves Randall Pearson (Sterling K. Brown) tracking down his birth father, William (Ron Cephas Jones). As he gets to know his long lost father, audiences learn Rebecca found her adopted son's birth father years earlier.
In a flashback, a younger Rebecca confronts William about abandoning baby Randall. It's also when fans learn the inspiration behind Randall's name. Grab some tissues because this scene is equal parts heartbreaking and sweet. 
Jack and Rebecca's Valentine's Day fight
Typically shown as near-perfect parents with the ideal relationship, fans get to see Rebecca and Jack argue from time to time on This Is Us. One of those times is when Rebecca gets an offer to sing on tour with her old band.
The problem? Besides being away for months at a time she'd be touring with her musician ex-boyfriend. On Valentine's Day, Jack and Rebecca get in a big argument about it. Moore and Ventimiglia shine in the dramatic scene. 
Rebecca tells Jack she's there for him
Jack thinks he needs to deal with his alcoholism by himself but Rebecca won't let him. In a particularly heavy moment not unlike the ones This Is Us has come to be known for, Rebecca tells Jack: "You are my husband and I am your wife, and if you have a problem we will fix it together."
Clearly, Ventimiglia and Moore make great TV together. Here's hoping Moore gets another shot at a solo award in future episodes of This Is Us. 
How to get help: In the U.S., contact the Substance Abuse and Mental Health Services Administration helpline at 1-800-662-4357.