'This Is Us' Fans React to Randall's Alternate Timelines and No One Is OK
Viewers knew exactly how This Is Us Season 4, Episode 17 would make them feel, but they watched it anyway. On March 17, the NBC drama delivered a "what-if" episode to show what life would be like if Jack (Milo Ventimiglia) lived. The best-case and worst-case scenarios were told from Randall's (Sterling K. Brown) perspective during a therapy session with Dr. Leigh (Pamela Adlon). And although we all saw it coming, This Is Us fans were collectively weeping over Randall's alternate timelines about Jack.
What happened in Randall's ideal alternate timeline about Jack?
The This Is Us Season 4 episode titled "After the Fire" offered two different timelines if Jack lived — Randall's idealized version and a less-than-desirable interpretation. In Randall's fantasy, everyone survives the fire, including the dog. Then everything that happens next is the same, but better.
Immediately after the fire, Rebecca tells Jack about William (Ron Cephas Jones), Randall's birth father. They tell teen Randall (Niles Fitch) and they reach out to William. Jack has his reservations because he's afraid William is still using. But when Randall reminds Jack he is also an addict, William and Jack attend meetings together and eventually become friends.
Later, Randall still attends Carnegie Mellon, which is the college he went to in the original timeline. So Randall continues to meet Beth (Rachel Hilson). Meanwhile, Randall is still upset with Rebecca for keeping the secret about William. However, at a Pearson family dinner, Beth sets him straight, reminding him how lucky he is to have his family. All is well.
As time moves forward, William, Rebecca, and Jack get to enjoy Randall's life. They're there when Randall marries Beth (Susan Kelechi Watson) and when Tess is born. William's stomach cancer is also caught early. Then Jack and Randall start seeing signs of Rebecca's memory issues. However, this is where Randall's fantasy timeline is cut off.
What happened in Randall's worst-case scenario timeline about Jack?
In Randall's worst-case hypothetical timeline following Jack's survival, Rebecca — once again — tells Jack about William. But the conversation tears the couple apart and Randall accidentally hears everything. Jack and Randall still visit William, but he denies everything. So in the end, Randall leaves for Howard University because he has no reason to stay.
Soon enough, Randall grows up and his relationship with Rebecca and Jack is never repaired, and Jack continues to blame Rebecca. Then at Kevin (Justin Hartley) and Sophie's (Alexandra Breckenridge) wedding, it's clear Randall never met Beth, as his date is an unnamed woman. Randall also doesn't have strong ties to Kevin and Kate. Meanwhile, William still dies from stomach cancer, leaving Randall with his things.
Nevertheless, this timeline still has a somewhat happy ending. After waking up to a different unnamed woman, Randall receives a call from Jack. Rebecca isn't doing well and he asks his son to come for Thanksgiving. Randall accepts the invitation. Then when he arrives home, Randall hugs Rebecca. Everything seems forgiven.
'This Is Us' fans react to Randall's alternate timelines
Following This Is Us Season 4 on March 17, fans swarmed social media to express their thoughts on the episode. And for the most part, it seemed many viewers were heartbroken over Randall's alternative timelines proceeding Jack's survival.
"Why is #ThisIsUs playing with our emotions!!?" a fan wrote on Twitter. "This what if Jack was alive tease???"
"I've never felt more happy and heartbroken at the same time #ThisIsUs," another fan tweeted.
Other fans showed their disdain for the worst-case scenario version of Randall. "Nah I don't like this. Let's go back to the first version pls #thisisus," a fan wrote.
Another viewer added, "Whoa. That was a wild ride in the This Is Us spectrum of realities. I also do not wish to continue this."
And of course, everyone was furious when Randall didn't end up with Beth. "Can Randall stop kissing these girls that aren't Beth LMFAO #ThisIsUs," a fan wrote.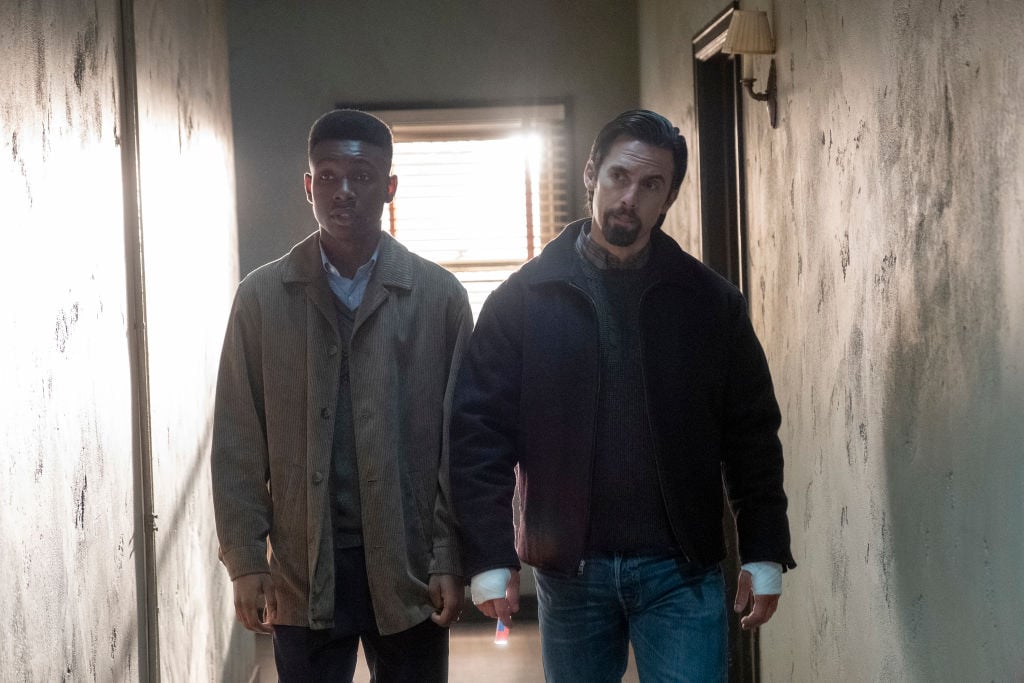 But in the end, This Is Us fans came to some pretty insightful conclusions. "Sometimes we get the urge to 'what if' our life and then realize things happened exactly the way it was supposed to #ThisIsUs," a fan tweeted.
"No reality, alternate or not is perfect," another fan wrote.
Meanwhile, Ventimiglia revealed there was another big takeaway he wanted viewers to receive when watching the This Is Us episode.
"People wonder what would've happened to have other decisions been made," the actor told People on March 17. "This was one of those episodes, a good reminder for people to think about the decisions that we're making and the commitments we're making to those decisions, to our future and what's really going to be the end results of it."
Regardless of what you got out of "After the Fire," it certainly was an emotional journey. But stay tuned and don't get rid of the tissues just yet. The This Is Us Season 4 finale airs Tuesday, March 24. So get ready.
Read more: 'This Is Us' Creator Says the Writers Won't Kill Off This Character