'This Is Us' Randall's Conversation About Race Was 'Not About the World at Large' Says Director
Randall (Sterling K. Brown) on This Is Us engaged in a heated conversation about race with his brother, Kevin (Justin Hartley), in season 5. However, director Kay Oyegun gave more insight into the long-overdue talk. She pointed out that it had nothing to do with what's going on in the world today. Some viewers thought it was a politically charged conversation; however, the writers and director disagreed.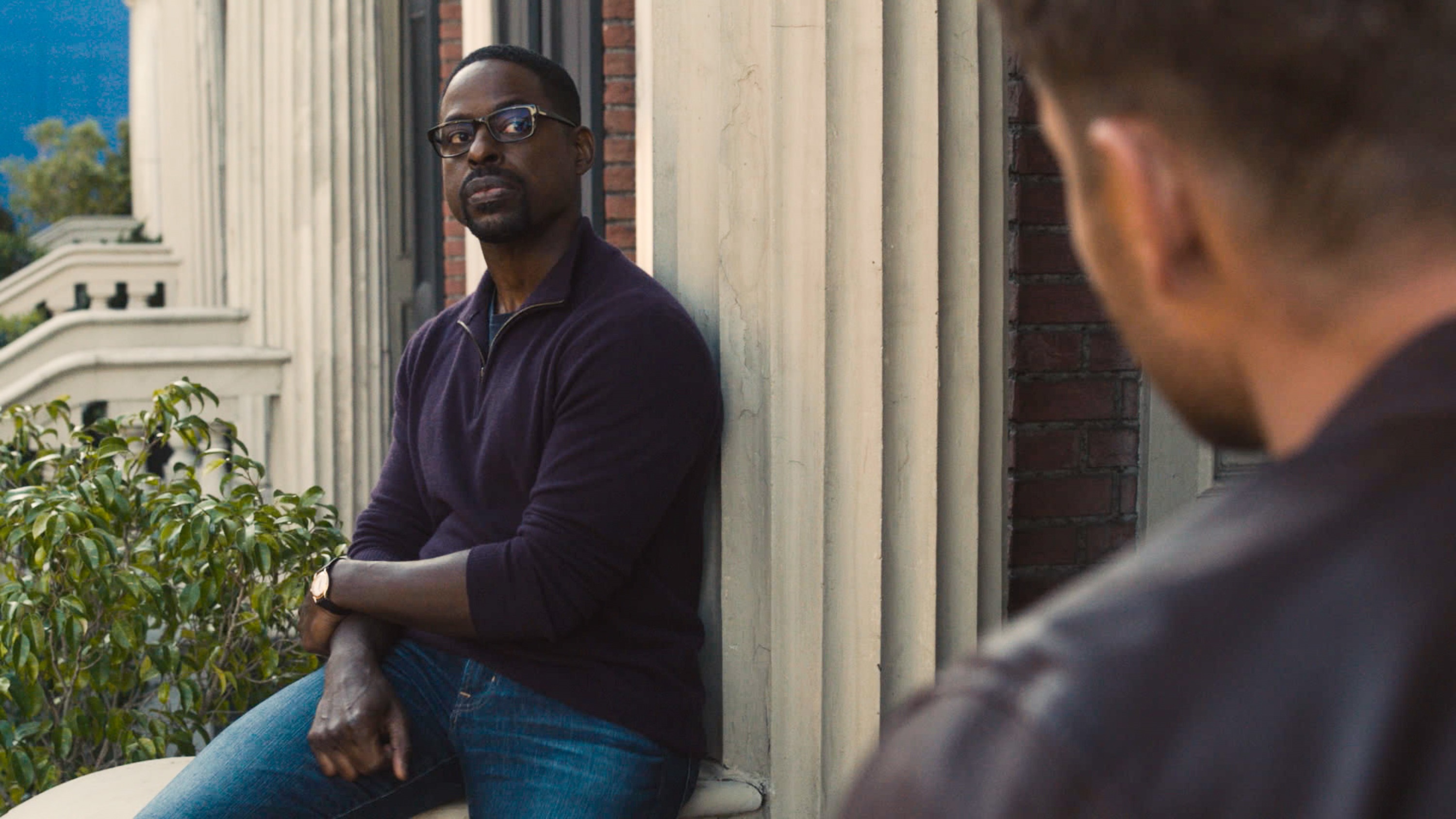 'This Is Us' Season 5 Episode 13 recap: Randall and Kevin's conversation about race
When Kevin flew across the country to make amends with Randall in This Is Us Season 5 Episode 13, fans worried. It was an intense episode and a rough day for the brothers. Kevin began with an apology; however, he didn't admit to anything. Randall didn't appreciate the monologue. Then the actor was offended that his apology wasn't good enough. 
"I'm sorry that I missed things when we were growing up," Kevin said to Randall. "I'm sorry that you ever felt alone. How exactly is that racist?"
Randall responded with some particular instances when Kevin teased his brother about his Blackness.
"It was never just that I was a nerd," Randall insisted. "You had to call me Carlton. It wasn't just that I didn't know cool music. You had to call me out for not knowing rap lyrics. What if I was white? Would we have the same relationship?"
Kevin refused to acknowledge that he resented that Randall was Black until the very end of the episode.
"You're not just my smart, successful brother, Randall," Kevin finally admitted. "You're my Black smart, successful brother. And I think maybe I did resent that. Maybe I thought you getting special treatment was mixed up with you being Black. I wanted to take you down a notch, and I overlooked things that I shouldn't have. I took shots at you that I shouldn't have taken, and I was more jealous of you than I should have been."
'This Is Us': Randall and Kevin's conversation had nothing to do with world events
In an interview with People, director Kay Oyegun explained that the problematic relationship between Randall and Kevin isn't new. Plus, it has nothing to do with the protests going on around the world against racial and social injustice.
"It's so important in those conversations through the course of the episode, they're talking about each other and not about the world at large," Oyegun began. "It's going to be really important to lock in on that. The world at large is going to continue to, sort of, reverberate as things change and happen. But the truth of the matter, and part of the reason why it's called 'Brotherly Love,' it's really about the core of who they are."
'This Is Us' episodes between the Pearson brothers constantly touch on race
According to the director, Randall and Kevin on This Is Us always had a strained relationship. Things haven't changed between the brothers because of things going on in the world.
"I think a lot of people bring personal opinions and preconceived notions to a conversation between Kevin and Randall, two characters that people have known for years," Oyegun added. "We're not hanging more of a light on it than we did, again, in season 1 or 2, 3, 4, or whatever it is."
Several fans agreed that Kevin passive-aggressively teasing Randall about the color of his skin happened before This Is Us Season 5.
"I agree that race has always been part of it," one fan wrote on Reddit. "Calling him Webster and embarrassing him because he couldn't rap like the other Black boys at the pool are two examples that I can think of from earlier seasons."
The difficult conversation between Kevin and Randall on This Is Us was always going to happen. The director pointed out that they did not shed more light on it than planned when the series began.