'This Is Us': Will Randall Tell Kate and Kevin About Rebecca? Fans Predict How the Pearson Siblings Find Out About Their Mom's Condition
As per usual, the Pearson family is going through a lot in This Is Us Season 4. Now, as the NBC drama passes its expected midway point, things are starting to come together — whether or not fans are ready. In the midseason premiere, Rebecca (Mandy Moore) became one step closer to an official diagnosis for her increasing memory loss. But at this point, only Randall (Sterling K. Brown) knows, keeping the information from Kevin (Justin Hartley) and Kate (Chrissy Metz). So will Randall tell Kate and Kevin about Rebecca's condition on This Is Us? Fans think the secret will lead to the rift teased in the midseason finale.
What happened to Randall, Rebecca, Kevin, and Kate in 'This Is Us' Season 4?
Throughout the fourth season of This Is Us, the writers left a few clues hinting at Rebecca's gradual memory loss. Then in the midseason finale, Rebecca — and audiences — realize the situation is more serious than expected. In the episode, titled "So Long, Marianne," Rebecca is out and gets lost, forgetting her location and why she is running errands in the first place.
At the end of the episode, viewers learn they witnessed two timelines — one in the present day and one nine months in the future. In the present day, Rebecca tells Randall it's time to see a doctor. Then in nine months, Rebecca arrives at a cabin to celebrate the Big Three's 40th birthday. However, only two out of three Pearson siblings are in attendance.
After Rebecca returns home by police escort, she asks Kevin about Randall's whereabouts. Both Kate and Kevin give their mother the same, disappointing look.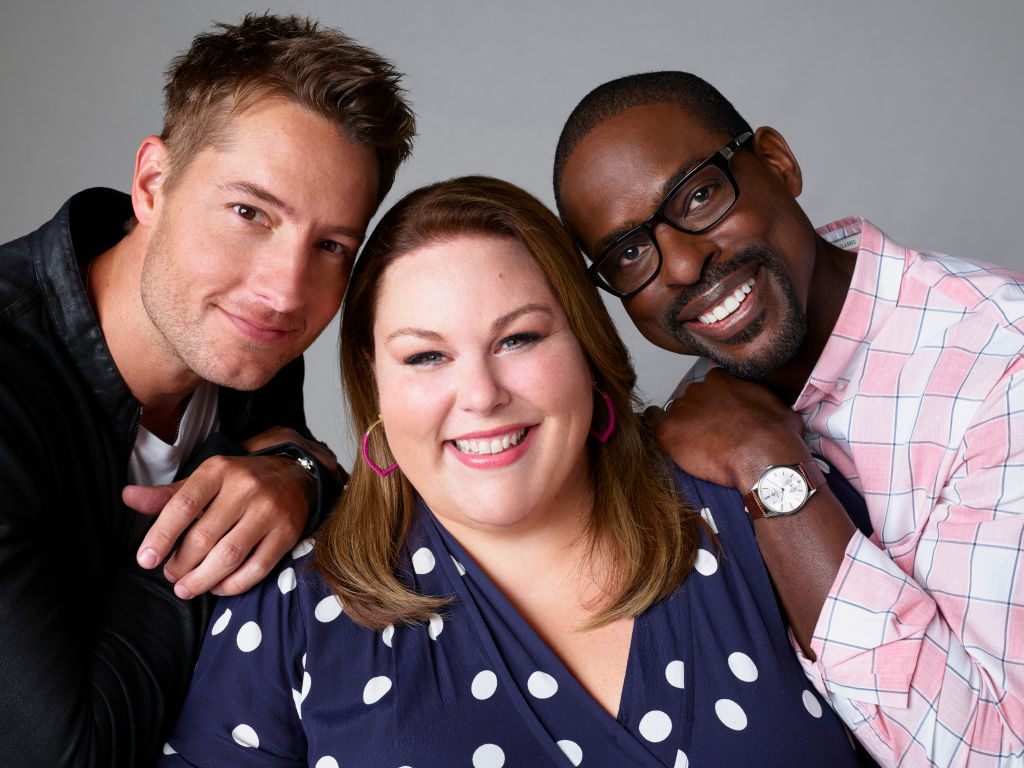 "Mom, Randall's not coming," Kevin says. "We're not speaking, remember?"
Meanwhile, in the This Is Us Season 4 winter premiere, titled "Light and Shadows," Rebecca goes through a series of memory tests after Randall schedules an appointment with a neurologist in Los Angeles. The doctors reveal Rebecca has mild cognitive impairment. That said, she will need to undergo a few more tests before receiving an official diagnosis.
All the while, Rebecca asks Randall to keep things from Kate and Kevin. "I'm sorry to keep asking you to keep this to yourself," Rebecca tells Randall before the doctor's appointment. "But, you know, Kate has a lot on her plate with Jack and Kevin is focused on his sobriety."
'This Is Us' fans theorize how Kate and Kevin find out about Rebecca and Randall's secret
As the Big Three trilogy continues on This Is Us, fans are using the time to theorize what happens to the Pearson family in the near future. Of course, it's only a matter of time until Kevin and Kate find out about Rebecca's condition.
On a thread on Reddit, one fan predicted Rebecca and Randall's secret will cause the rift with Kevin and Kate seen in the midseason finale, even offering possible scenarios.
In the first scenario, the fan wondered whether Kate and Kevin will find out about Rebecca's memory after the Pearson matriarch — or even Randall — tells them. If this happens, it's possible there will be no major fallout. "Sure they may be offended they weren't told and words will be exchanged," the fan wrote. But ultimately, the siblings will work together to help their mom.
Then in the second scenario, the fan suggested either Randall and Rebecca will be caught in a lie by Kate and Kevin. But once again, they noted the "concern will override any anger/offense [Kevin and Kate] will feel."
This brings us to the third scenario, which seems more likely. According to the fan, "Kate and Kevin will find out the hard way, completely independently from Randall." They predicted Rebecca will visit Kate and Kevin will be present. She will then have an episode similar to what happened in the midseason finale. The fan explained:
She'll either get hurt or she will forget Kate and Kevin (which would mirror how they weren't in the flash forwards). Either one will cause a lot of confusion and distress for Kate and Kevin. They will contact Randall about what happened and then they'll find out. They find out their mother has been going to the doctor about mental issues and a preliminary diagnosis has been discussed without them knowing about it. They'll find out with heightened emotions after going through something dramatic with Rebecca. Thus, a falling out.
Meanwhile, another fan added to the theory — and it involves baby Jack.
"Another similar scenario would be she's taking care of baby Jack and something happens," the fan wrote. "An even more ferocious response would ensue about what could have happened, and what precautions they could have taken if they'd known."
Sterling K. Brown shares what's coming for Kate, Kevin, and Randall in 'This Is Us'
When speaking with The Wrap ahead of the winter premiere, Brown revealed how keeping Rebecca's secret affects Randall.
"It's tense for Randall. It's a big burden to shoulder by himself," Brown said. "I think one of the benefits of siblings is you can kind of talk through these things. Having siblings, having older parents and recognizing there is a lot to deal with as your parents get older. Being able to share that with my brother and sister has been a big thing."
He continued: "So for Randall, who has a brother and sister and his mother has asked him specifically to keep it to himself, that's hard. And it becomes even more intense when we come back from the fall break."
Then when speaking with The Hollywood Reporter after the winter premiere, Brown hinted Randall will have a chance to unload some baggage soon. The actor confirmed Randall, Kevin, and Kate will get together and discuss their lives after the Big Three trilogy. They also talk about "how they can be of service to one another."
Meanwhile, Brown shared viewers will see how Randall and Rebecca's secret affects Kate and Kevin. "Obviously, there's this stress on Randall by virtue of him being asked to keep the secret about his mother's health from his brother and sister," Brown said. "We'll see some ramifications of how he deals with that, and how it affects these three siblings."
Read more: 'This Is Us': Kate and Toby Have More Problems to Worry About — And It Goes Deeper Than Lady Kryptonite