'This Is Us': Will Rebecca Leave for the Clinical Trial? Fans Predict What Happens in Season 5
Will Rebecca will leave for the Alzheimer's clinical trial in St. Louis on 'This Is Us'? Fan theories and what the creator has to say about season 5.
[Spoiler alert: This Is Us Season 4.] The end of This Is Us Season 4 left fans worried about Rebecca's (Mandy Moore) future. In the present-day timeline, the Pearson matriarch finally received her diagnosis — mild cognitive impairment likely due to Alzheimer's. And now it seems Rebecca is headed to St. Louis, Missouri to participate in a nine-month clinical trial discovered by Randall (Sterling K. Brown). But here's the thing. Rebecca originally stated she didn't want to go in order to spend her final good years with family. So will Rebecca leave for the clinical trial on This Is Us? Fans think there's going to be some hesitation when the NBC drama returns for its fifth season.
Why Rebecca is going to the Alzheimer's clinical trial in St. Louis on 'This Is Us'
As mentioned, Randall was the one who proposed the Alzheimer's trial in St. Louis. He was excited about the potential. But Kevin (Justin Hartley) was against the idea, as the trial would send Rebecca away for nine months. And in the end, Rebecca chose not to participate because she wanted to spend time with her family. 
But even so, Randall did not let it go. During a therapy session, he admitted losing Rebecca would break him. So Randall did everything in his power to get his mother to do the trial. 
While enjoying a game night with Kevin, Kate (Chrissy Metz), Miguel (Jon Huertas), Toby (Chris Sullivan), and baby Jack, Rebecca received a call from Randall. Once again, he brought up the trial, and Rebecca tried to shut it down.
"I told you I have no interest in being away from the family," she said. "I respect the fact you're passionate about it. But I really don't want to talk about the clinical trial anymore."
However, Randall pressed further, even bringing up the fact she kept his birth father, William (Ron Cephas Jones), a secret.
"Mom, I've been a good son," he said. "And I never say stuff like that. But I know that I have been. After dad died I stayed at home and took care of you. I have been a good son. And I've let things go. Things that were kept from me, things that I should have resented you for. But I never did because I knew that it would be painful for you. So I didn't."
He continued: "I've never asked you for anything … But I'm going to ask you for something now. Mom, you have to do this clinical trial. And I know you don't want to, but you have to. I don't want to be in a therapy session 20 years from now, playing out scenarios, wishing I pushed harder, wishing I had done more, because maybe if I had, maybe you would still be alive. I can't live with that, even if you can."
Then while looking at her family playing games in the other room, Rebecca agreed to her son's terms. "OK," she said while holding back tears. "I will go to St. Louis and I will do the trial."
'This Is Us' fans predict Rebecca won't leave for the Alzheimer's clinical trial
In the This Is Us Season 4 finale, Rebecca told the family she changed her mind and wanted to do the trial. Meanwhile, the NBC drama revealed three new additions to the Pearson family are coming soon. 
Kate and Toby decided they want to adopt. Then in a flash-forward, fans learned Jack (Blake Stadnik) has a sister named Hailey (Adelaide Kane) in the future. Madison (Caitlin Thompson) also had a bombshell to drop on Kevin — she's pregnant with twins. And in the far-future, Kevin has a little boy and girl. 
Following the March 24 episode, fans predicted what the new additions mean for This Is Us Season 5. Then in a thread on Reddit, one viewer theorized Rebecca won't leave for the clinical trial once she finds out the big news.
"I think once Rebecca finds out about Kevin's twins and Kate & Toby's decision to adopt, she will back out of the trial," the fan wrote. "Before Randall guilt tripped her into saying yes, she was all about spending every possible moment with her family and enjoying life."
They continued: "I can't imagine her not wanting to be there for Kevin and Kate. I'm not sure how well Rebecca knows Madison but I'm guessing she'd want to get to know the mother of her grandchildren."
The fan also hypothesized the This Is Us Season 4 fall finale will reveal Randall isn't speaking with any members of the Pearson family, including Rebecca. "Maybe she and Randall have a falling out because she chose time with family over the trial," the fan wrote. "I hope I'm right and Rebecca or Miguel call Randall out for manipulating her."
Many fans seemed to agree with Rebecca's motivation. However, others pointed out it's likely the Pearson matriarch will give the trial a chance at the very least. But if that happens, some viewers are worried how the stress could affect Rebecca's condition. 
"Do you think the trial speeds up her dementia?" a fan wrote. "Her behavior seems so much worse than simply nine months into the future. Maybe that's why they're not speaking to Randall. He forced her to lose precious time with her family."
What 'This Is Us' Season 5 has in store for Rebecca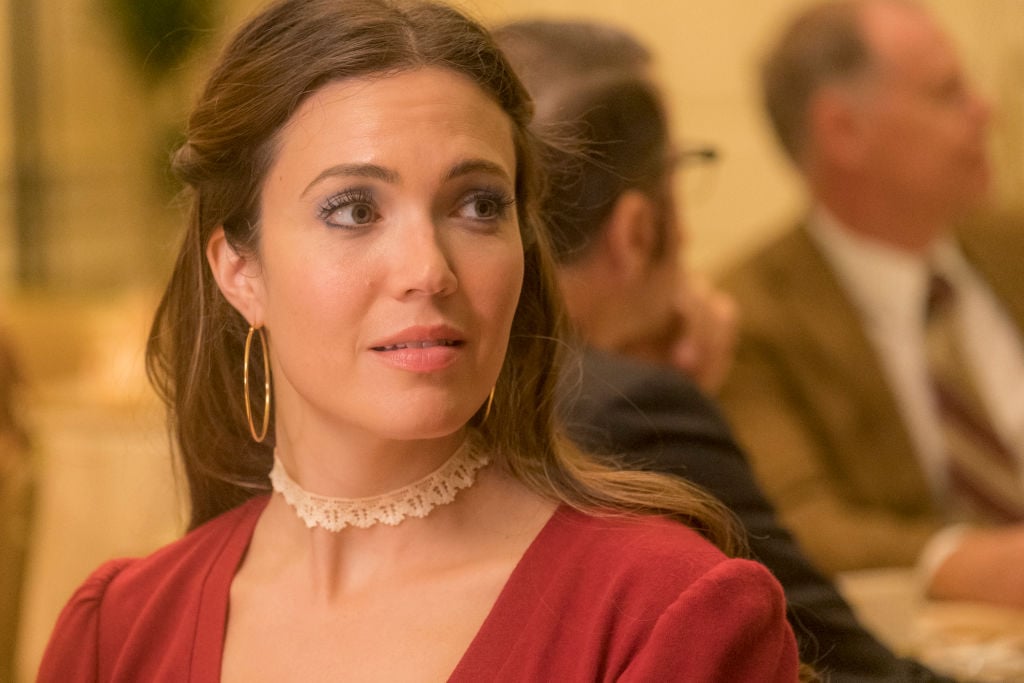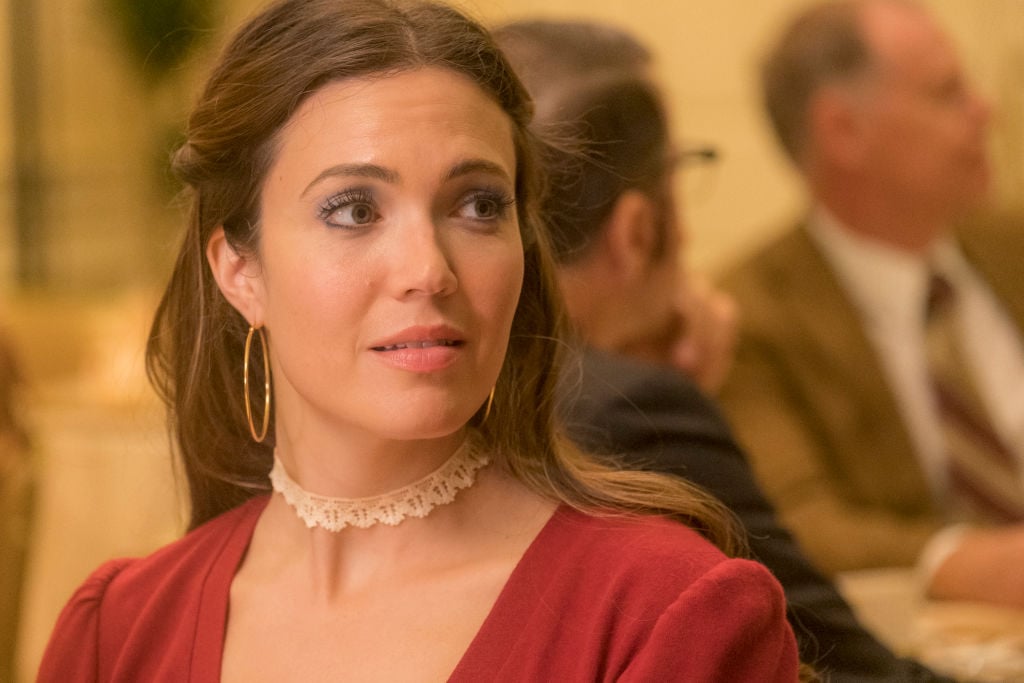 Regardless of what actually happens to Rebecca when This Is Us Season 5 returns, the writers confirmed she will participate in the Alzheimer's clinical trial. According to The Wrap, creator Dan Fogelman hinted the upcoming season will focus on Rebecca journey to St. Louis. 
"It's going to be, obviously, a challenging chapter for Rebecca moving forward," Fogelman said. "We have a big storyline planned for Mandy next season in present day as an older woman and also her whole past timelines."
The creator also noted this will include Rebecca and Miguel's relationship. Fogelman said:
Here's an opportunity where we're going to be putting them in a location together and watching them as they undergo this treatment together that they didn't plan on trying. And it will also allow us to get toward, which has always been the plan in the back part of our series, get towards a further understanding of how their relationship bloomed, then stalled, then bloomed again and getting really inside of their lives.
Now it seems This Is Us Season 5 will show Miguel and Rebecca's love story in parallel to the clinical trial in St. Louis. Nevertheless, we still don't know whether Rebecca will see it through or return to her family. So stay tuned. The fifth season will be back sooner than you think.
Read more: Wait, Did We Already See the 'This Is Us' Season 5 Premiere?