'This Is Us': 3 of Rebecca Pearson's Greatest Mom Moments
Jack Pearson (Milo Ventimiglia) might be dad goals on NBC's hit drama This Is Us but Mandy Moore's Rebecca Pearson is a stellar parent too. Sure, she's not perfect and she has her fair share of less-than-proud parenting moments but for the most part, she's a great mother. Keep reading to discover some of Rebecca's best mom moments on This Is Us.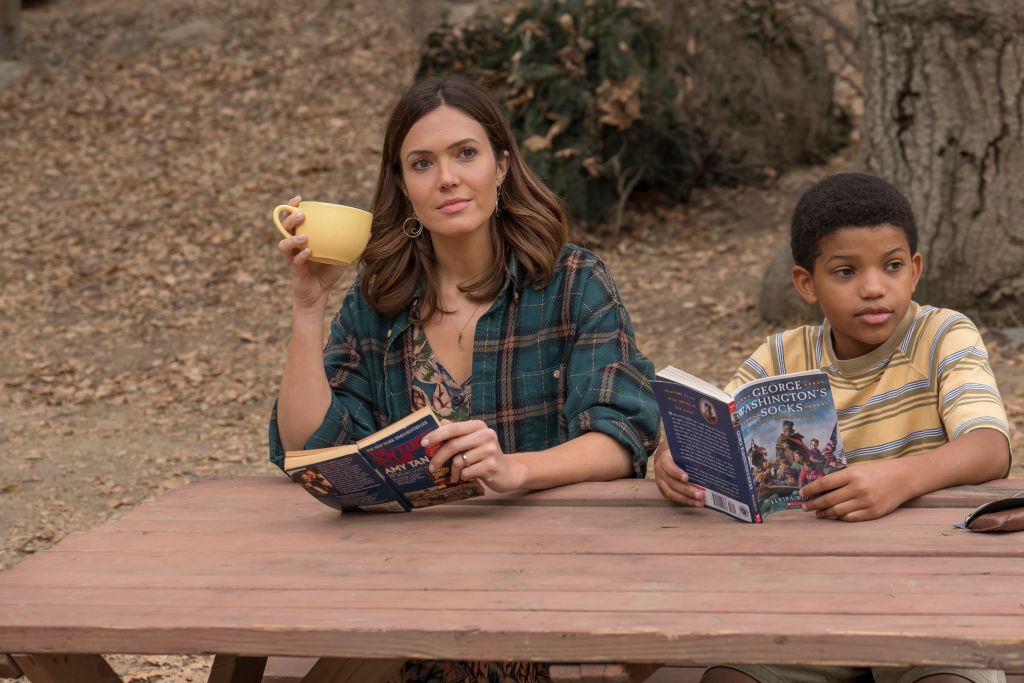 When she adopts Randall
Since This Is Us premiered in 2016, it brings the tears, or more accurately ugly crying. From the first episode, fans have followed the Pearson family through decades of their lives including triumphs and tribulations. Early on in the series when fans learn about the Big Three — the nickname for Jack and Rebecca's three kids — they find out the couple chose to, as their doctor put it, make something resembling lemonade, after losing a baby. 
Jack and Rebecca decide to adopt Randall (Sterling K. Brown), leaving the hospital with him and newborn twins Kate (Chrissy Metz) and Kevin (Justin Hartley). To us, this is one of Rebecca's greatest moments as a mother. Like the judge said who made Randall's adoption legal, she (and Jack) have "chosen to love." 
Rebecca tells Kevin what makes him so special 
After four seasons of This Is Us with more on the way, fans watch as Rebecca's relationships with each of her children evolve over time. Despite the ups and downs of parenthood, Rebecca's always given her kids unconditional love. She encourages and supports them. One of her shining mom moments happened in This Is Us Season 4 Episode 15: "Clouds." Rebecca tells Kevin about the time she and Jack tried unsuccessfully to find Joni Mitchell's house in Los Angeles. 
Kevin takes Rebecca to the musician's old house where they proceed to have one of the heartwarming moments the show is known for. Present-day Rebecca tells Kevin what makes him so special — making everything fun and allowing people to forget even just for a few minutes — while the screen flashes back to the two of them tracking down a coveted baseball card years earlier. So sweet! 
She rescues Kate from Marc 
In season four of This Is Us, viewers learn more about Kate's romantic past, specifically who she dated as a young adult. During her college-aged years, she starts dating an older guy named Marc after they meet as coworkers at a record store. Through a series of flashbacks, we learn Marc is no good for Kate.
Things come to a fever pitch when Marc and Kate head to the Pearson family cabin. From a payphone, Kate calls her mom but doesn't say what's wrong. Rebecca, acting on her motherly instincts, heads to the cabin in a snowstorm to check on her daughter.
She rescues Kate from a disastrous situation showing she's always there for her kids no matter what. Even if they don't come out and say they need their mom, she's there. 
While Jack might win the best dad award for always knowing what to say in any situation, Rebecca is a great mom. Here's to more great mom moments in This Is Us Season 5.