'This Is Us': Will Sally and Nicky Reunite in Season 5? A New Clue Teases the Character's Return
On March 23, This Is Us Season 5 finally introduced fans to Sally (Genevieve Angelson), Nick Pearson's (Michael Angarano and Griffin Dunne) previous girlfriend. The all-new episode delved into the couple's relationship and heartbreak. But will Sally and Nicky ever reunite on This Is Us? A writer just dropped a major clue about the new character's potential return.
Genevieve Angelson joins the 'This Is Us' Season 5 cast to play Sally, Nick Pearson's girlfriend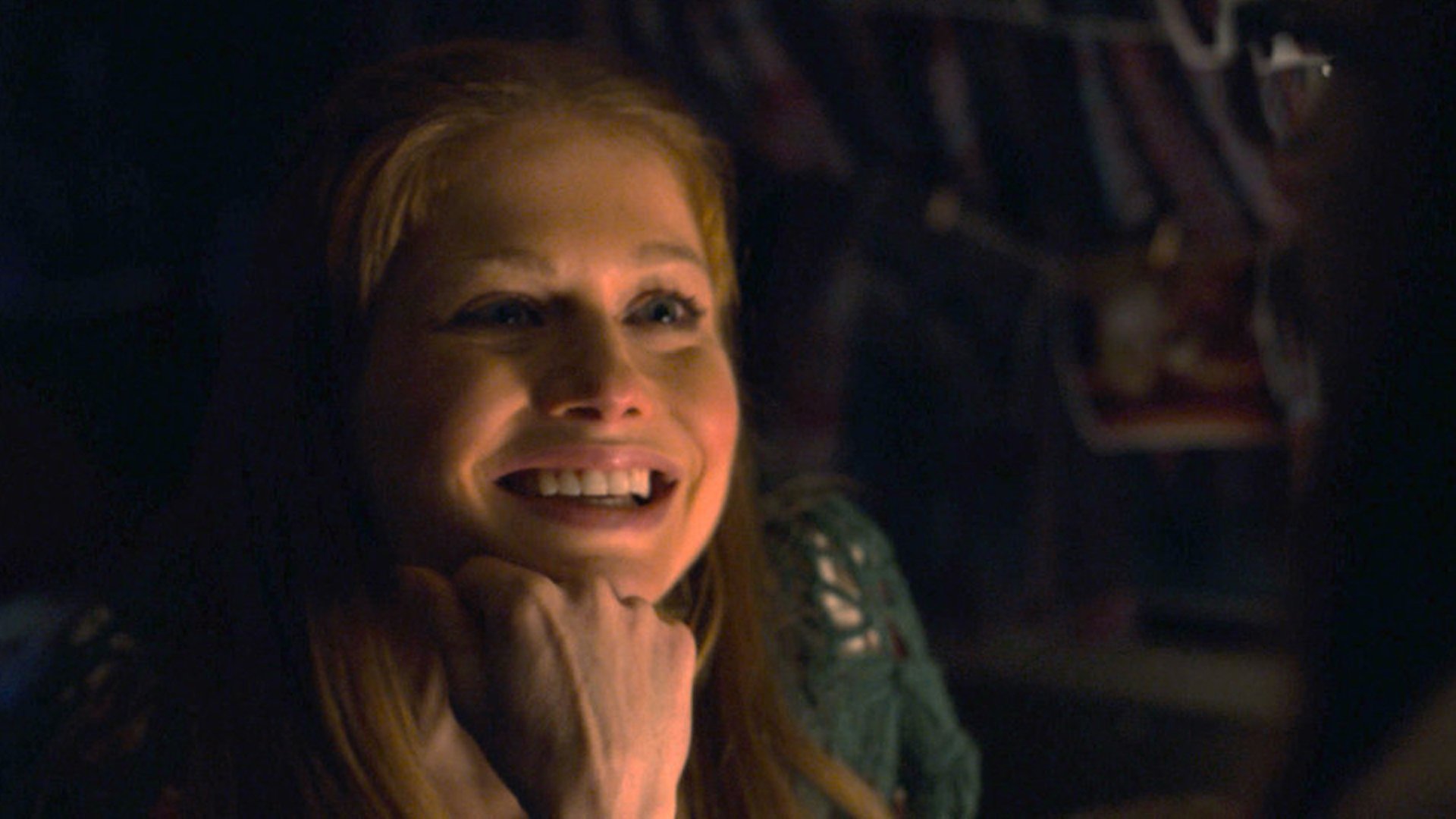 In This Is Us Season 5 Episode 11, Angelson joined the cast to play Sally. Viewers might have seen the actor before on Good Girls Revolt, Flack, or Titans Season 2. But now, many This Is Us fans will remember her as Nicky's lost love.
Throughout the March 23 episode, viewers watched as Nicky and Sally fell head over heels after Jack Pearson (Milo Ventimilia) stepped in on behalf of his brother. One day, Sally told Nicky she wanted to run away to California together. 
At first Nicky agreed. But soon enough, he was filled with doubt. Luckily, Jack calmed his fears. But Nicky still decided to stay. That said, it seems Nicky and Sally reconnected eventually. In This Is Us Season 4 Episode 4, Nicky told Kevin (Justin Hartley) and Cassily (Jennifer Morrison) about his history with Sally.
"Sally, we started dating before I got drafted," Nicky said. "I was too chicken to ask her out, so Jack did it for me. We wrote letters during the war. We were gonna drive across the country when I got back, but after a while, I just stopped writing."
Nicky also revealed Sally was the reason he bought his trailer. "I decided I was gonna go for it. One shot at a life," Nicky said. "I didn't tell her I was coming, I just drove. But she wasn't home. That was it. I realized it wasn't meant to be."
Why didn't Nicky leave with Sally in 'This Is Us' Season 5 Episode 11?
It's clear Nicky and Sally's relationship on This Is Us was filled with many what-ifs. Then when speaking with Entertainment Weekly, writer and story editor Laura Kenar revealed two reasons why Nicky couldn't take that one small step in This Is Us Season 5 Episode 11.
At the start of the episode, Nicky told Jack he was living with his parents, Stanley (Peter Onorati) and Marilyn (Laura Niemi), because their father wasn't as abusive toward their mother when he was around. Then when Nicky planned to leave home to be with Sally in California, he had a surprisingly pleasant chat with his father. Suddenly, Nicky chose to stay. 
"Stanley has this very beautiful softening with Nicky, talking about Pearl Harbor and that experience with his dad and how moving this whole moon landing experience has been for him," Kenar explained. "That's a very rare occurrence for Stanley that just happened to happen right at the moment when Nicky was looking at the clock, thinking about leaving his family forever."
Kenar also noted that Nicky's character also stepped in the way. 
"He's also a very neurotic character. Nicky is just someone who overthinks things," Kenar said. "He overthinks things so much, and he couldn't even take the risk to ask Sally out in the first place; Jack had to step in. I think you're right. There were so many, so many, so many reasons not to go, but there was one really big reason to go."
'This Is Us' Season 5 writer drops a clue about Sally's return and a potential reunion with Nicky
Now, it seems Nicky is starting to take a few steps forward on This Is Us. He traveled to California to meet Nicholas and Frances, Kevin's twins. Meanwhile, many fans wondered whether Nicky would use his time on the West Coast to reunite with Sally. They also speculated that Sally could be the one who is married to Nicky in the future.
Still speaking with Entertainment Weekly, Kenar teased Sally's return on This Is Us, even hinting that Angelson suggested who could play her character in the present-day.
"I cannot confirm or deny either of those things," Kenar said when asked whether Nicky would reunite with Sally in California. "But I think it would be very exciting if it did happen. And I definitely was talking with the actress on set, Genevieve, about who she thinks could be the present-day Sally."
Kenar continued, "So hopefully, we will see that — my hopes as a fan and as a writer is that we do, because I love Sally, and I want to see more of her."
That said, it looks like This Is Us fans will have to wait a while before Nicky finds his future marriage partner. In an interview with People, Dunne revealed he doesn't know who Nicky is married to yet.
"I wish I could even tell you, 'Oh I know who he married and I can't tell you,' but I can't tell you because I don't know who I'm married to," Dunne said.
This Is Us Season 5 returns with episode 12 on Tuesday, April 6, 2021.