'This Is Us' Season 4: What Role Did John Legend Play?
This is Us already boasted one singer in the cast with Mandy Moore, who is just getting back into her music career. Now it has had another singer in a guest role: John Legend. 
Legend is no stranger to acting, having appeared in La La Land, although for the This is Us midseason premiere, Legend is playing himself. And that's something that has his wife, social media queen Chrissy Teigen, a little confused. 
How did John Legend figure in the show?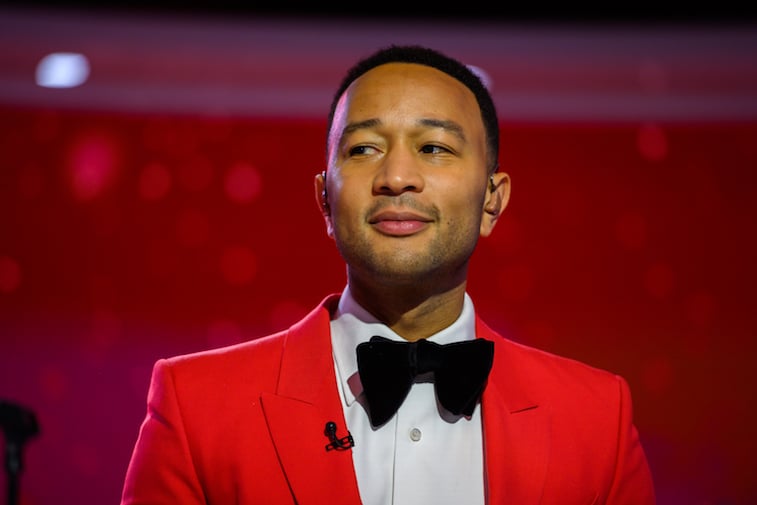 This is Us' mid-season premiere was a rather somber affair, with Rebecca (Moore) having received a diagnosis for her troubling behavior. In one of the show's flash-forwards, we had already seen the family gathered around Rebecca's bed to say their final goodbyes.
We got a half-informative diagnosis: mild cognitive impairment. More tests will be needed to ascertain Rebecca's condition. 
Meanwhile, Jack and Rebecca's son Kevin is looking for a love story like that of his parents. To fill that tall order, he manages an impressive coup: He takes Lizzy (Sophia Bush) out to a private concert with John Legend.
This would seem to have all the makings of a romance, but it turns out Lizzy is married. Just when all seems crummy, he gets a call from his ex, Sophie – not to be confused with Sophia Bush. 
The show's executive producer, Isaac Aptaker, told EW, "It definitely feels like he (Kevin) would be very primed to let Sophie back into his life. He told his brother, 'I'm ready for a family. I'm ready to find the one. I'm ready for kids.' But if you remember the last time we saw Sophie, she is engaged to another man. So it's not quite so simple."
Few things on this show are.
Legend is one of many famous guest stars on 'This is Us'
After only three seasons and change, This is Us has become one of TV's most well-loved shows, and Legend is hardly the first celebrity to land a guest spot. Previous notables have included Sylvester Stallone, M. Night Shyamalan, and Ron Howard. 
Asked how he landed Legend, Aptaker said, "We just lucked out. That was the one where we were like, "Why don't we just shoot for the stars and try to get like our absolute favorite?" And it was actually Halloween day that we shot that scene. John was like, 'All right, well, I'm going trick-or-treating with my kids, but if we do it really early. I could do it for two hours, come in and sing my new song and then go be a family man.'"
Speaking of family, according to People, Teigen seemed a little confused. Someone on Twitter asked her to talk about John on This is Us, and she replied, "I had no idea until now and still don't get it? His song or himself?"
Mandy Moore continues her singing revival
Life may not be going well for Rebecca on the show, as her character continues to face dark days ahead. As fans well know, This is Us deals with memory and tragedy in equally tear-jerking measure, and the show seems to be dropping a very slow hammer on Rebecca's fate.
According to People, the second half of the season will go deeper into whatever malady she has. 
In real life, the news is much happier for Moore and her rejuvenated singing career. She had  already released two songs "When I Wasn't Watching" and "I'd Rather Lose." This week, she dropped a third, "Save a Little for Yourself."
All of these are from her first new album of new music in more than 10 years, Silver Landings, which is due out March 6. Moore will also tour to support the new record.