'This Is Us' Season 5 Proved These Characters Are Alive in the Future and You Shouldn't Be Surprised
Many This Is Us fans let out a deep sigh of relief when the fifth season unveiled a few beloved characters in a new future scene. Oftentimes, viewers think a character is dead or divorced from the Pearson clan if they don't show up in a flash-forward. But now, everyone can mark two additional key players safe — and This Is Us Season 5 promised even even more.
[Spoiler alert: This article contains spoilers from the flash-forward future scene in This Is Us Season 5 Episode 9.]
Randall's daughters (Tess, Annie, and Deja) appear in a 'This Is Us' Season 5 flash-forward future scene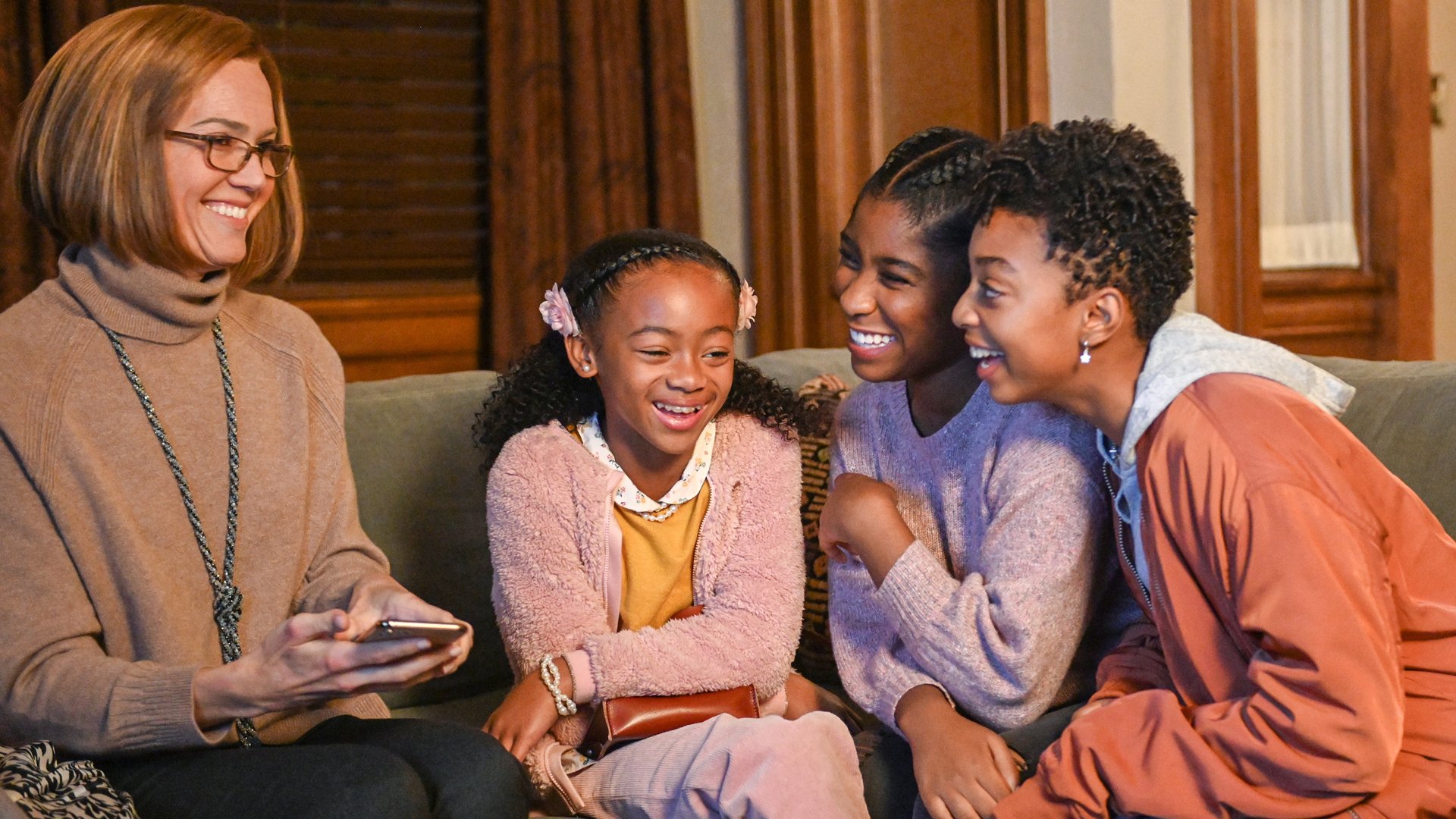 This Is Us Season 5 Episode 9 — titled "The Ride" — teased what happens to Randall's (Sterling K. Brown) daughters in the future. As you may remember, viewers already caught a glimpse of adult Tess (Iantha Richardson) in the previous flash-forward. Then in the all-new episode, grown-up versions of Deja (La Trice Harper) and Annie (Iyana Halley) graced everyone's screens. 
At the start of This Is Us Season 5 on Feb. 23, adult Deja was spotted as a medical intern about to begin her labor and delivery rotation. That said, it seemed like something was wrong. As soon as Deja saw a family with triplets emerge from the hospital, she walked out and asked her colleague to cover for her. 
Later, This Is Us Season 5 hinted why Deja reacted the way that she did — she's pregnant. When Annie picked up her sister, Deja noticed a gift on her car dashboard, a toy giraffe for the baby. Viewers also realized that the mother-to-be was keeping her pregnancy a secret from the family.
Finally, This Is Us Season 5 confirmed the identity of Randall's daughters at the end of the episode. Deja and Annie drove up to their Uncle Kevin's (Justin Hartley) cabin home where the Pearson family is gathering for Rebecca (Mandy Moore). Tess and Randall greeted Deja and Annie.
Deja asked Randall how he was holding up, presumably about Rebecca's declining health. Randall looked down. But he claimed he was OK, especially after seeing his three girls. Meanwhile, Randall sensed something was wrong with Deja, asking her the same question. She, too, claimed that she was fine.
Then just as Deja, Annie, Tess, and Randall were about to head into the cabin, a white car pulled up. Randall recognized the car and waited for the newcomers alongside Deja.
Why 'This Is Us' fans shouldn't have been worried about Randall's daughters
Some This Is Us fans were shocked that Annie and Deja were still alive in the season 5 future scene. When Tess was the only one of Randall's daughters to appear in a flash-forward, many viewers theorized that Annie and Deja were dead. But for years, the This Is Us team tried to calm those fears. 
"You should be wondering where [Annie and Deja] are, but not fearing the worst," executive producer Isaac Aptaker told TVLine in April 2019. "I hope that people know our show [well] enough to know that we're not going to just gratuitously kill off small girls."
Then when speaking with the Los Angeles Times, creator Dan Fogelman said, "People constantly think Annie is dead. Like, guys, we're not killing Annie."
Meanwhile, This Is Us Season 5 gave the writers the perfect opportunity to tease Annie and Deja's futures.
"We've wanted to tell the story of who Deja becomes and who Annie becomes, and these felt like nice little ways to give a little Easter eggs for that," co-executive producer Julia Brownell told Entertainment Weekly in February 2021.
Which 'This Is Us' characters have appeared in the future scenes?
Now, This Is Us fans must wait and see what the writers have planned for season 5 episode 10. According to NBC, the next all-new episode is expected to come back on Tuesday, March 16, 2021. But whatever happens next, let's hope for more future scenes to uncover where each character ends up. 
Even with the addition of Deja and Annie in the This Is Us Season 5 flash-forward, there are still a few key players missing. Thus far, viewers have only seen Randall, Tess, Rebecca, Kevin, Beth (Susan Kelechi Watson), Toby (Chris Sullivan), Nicky (Griffin Dunne). Fans also saw Kevin's twins. Then in the far-future, everyone met adult Jack Damon (Blake Stadnik) and Hailey Rose Damon (Adelaide Kane). 
Meanwhile, This Is Us characters like Kate (Chrissy Metz), Miguel (Jon Huertas), and Madison (Caitlin Thompson) have yet to be seen in any flash-forward. So here's hoping they will appear soon. Who knows? They might be the ones in the white car. In the above interview with Entertainment Weekly, Brownell hinted that This Is Us fans will get answers soon.
"I will say I think you'll get a little bit more information, at least by the end of the season of who might be in that car," Brownell said. "And I think it potentially might be more than one person."
This Is Us Season 5 Episode 10 is expected to return in March 2021.
[Correction: An earlier version misspelled Eris Baker's name in the image caption.]