'This Is Us' Season 5: Chrissy Metz Says Kate's New Storyline Is 'Challenging' and 'Necessary'
Kate Pearson's (Chrissy Metz) journey on This Is Us Season 5 is just getting started. When the NBC drama returned on Tuesday, Oct. 27, Kate and Toby (Chris Sullivan) got an update on their upcoming adoption. But that's not all Kate has going on this season. Recently, Metz opened up about her character's arc, and it looks like our Katie Girl will endure something totally unexpected.
What happened to Kate Pearson in the 'This Is Us' Season 5 premiere?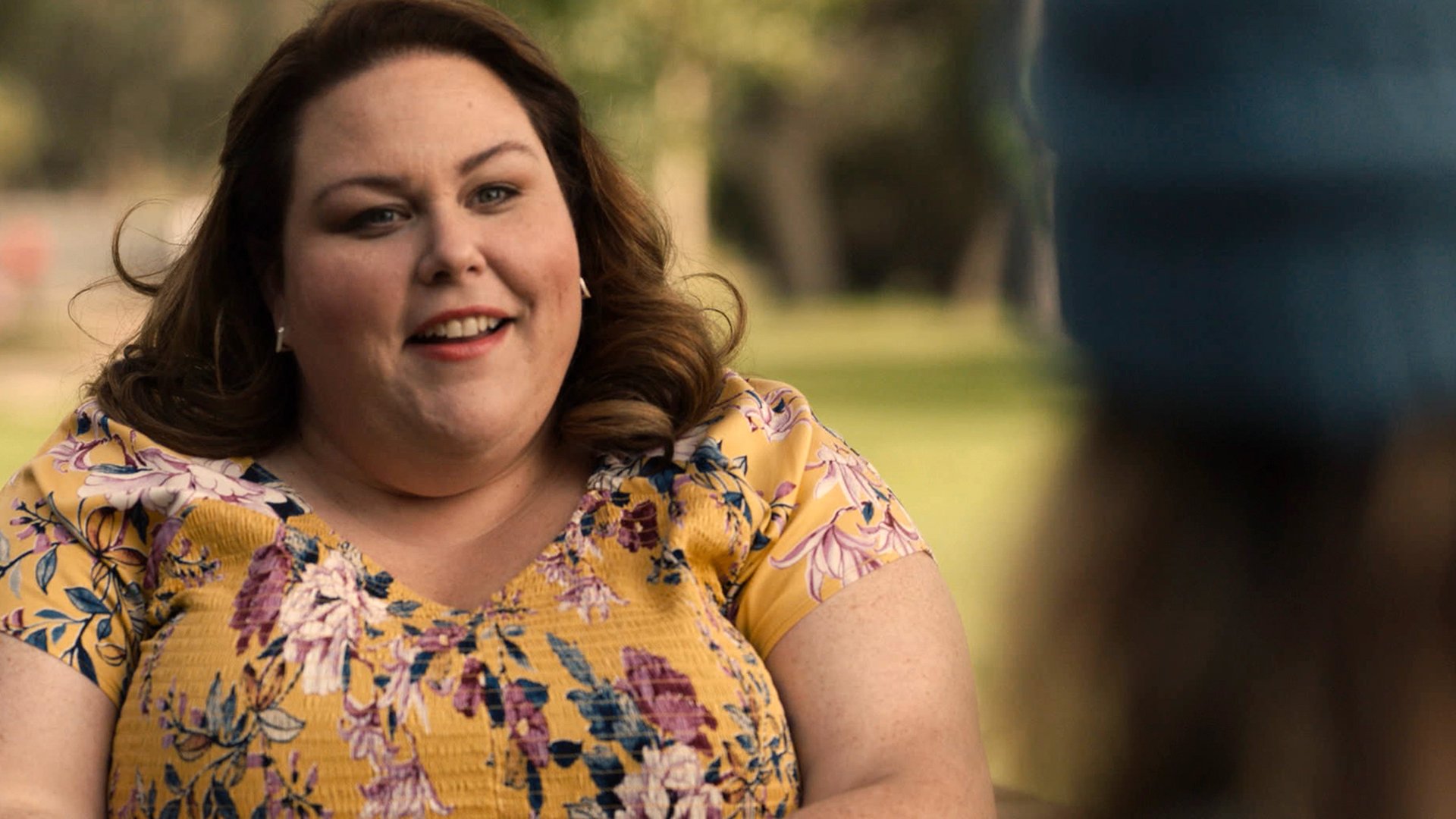 In the This Is Us Season 5 premiere, Kate made it clear she wasn't taking sides as Kevin (Justin Hartley) and Randall (Sterling K. Brown) continued their feud. Kate and Randall also had an important conversation of their own.
Throughout the episode, viewers saw glimpses of the ongoing Black Lives Matter movement following the deaths of George Floyd, Breonna Taylor, and Ahmaud Arbery. Then when speaking with Randall, Kate — who suddenly wanted to become a good ally — was forced to reflect on her white privilege, racism, and her brother's perspective.
Meanwhile, Toby and Kate received a match at the adoption agency. So the couple is one step closer to expanding their family. 
Chrissy Metz says 'This Is Us' Season 5 will reveal something new about Kate
Long before the This Is Us Season 5 premiere, Metz teased an upcoming backstory for Kate. When speaking with People in June, the actor revealed creator Dan Fogelman asked her how she felt about the storyline. And ultimately, Metz felt like it was something worth telling. She also hinted the storyline may deal with some "trauma." 
Then in November 2020, Metz stopped by Live with Kelly and Ryan to discuss the new season. The actor also delved deeper into her character's forthcoming arc and when fans can watch it unfold.
"There's a story that's coming down the pipe pretty soon. It's something that nobody knows Kate has contended with," Metz said. "Dan Fogelman called and was like, 'How do you feel about approaching this subject?' And I was like, 'I think it's necessary, it's really important.'"
She continued, "There are a lot of people who have experienced it and feel lost in that whole process. So this is something that Toby doesn't even know, a lot of people don't know about Kate. It's challenging. But I think it's really important. We're going to see that really soon early on in the season."
What else to expect from Kate during 'This Is Us' Season 5
While fans must wait and see what This Is Us Season 5 has in store for Kate, the character will also be going through the adoption process. As we saw in the premiere, Kate and Toby found a match through their adoption agency. But even so, Metz recently hinted the couple's journey won't be easy amid the coronavirus (COVID-19) pandemic. 
"Of course, nothing is simple," Metz told People of Kate and Toby's season 5 arc. "There's a pandemic happening, and they're thinking about adopting. That's very big."
She continued, "They might have bitten off more than they could chew. So we'll see. We get to be on that journey with them and it definitely won't be uneventful."
Meanwhile, Fogelman revealed Kate and Randall will need "some healing" after their conversation in the season opener. 
"Kate and Randall are just in a complicated, nebulous, place right now and there's a reckoning and some healing required," the creator said, per Glamour. "It's not just on Randall, but on all of them to have conversations that have never really been had before. That's the bigger arc for our show this season. It wouldn't be right to open and shut it in one episode."
Check out Showbiz Cheat Sheet on Facebook!