'This Is Us' Season 5: Show Creator Reveals What That Cliffhanger Ending Means for Kate and Toby in Final Season
This Is Us Season 5 just came to an end, and a shocking one at that. While fans thought the finale would see Kevin and Madison walking down the aisle, that wasn't exactly what went down. Before the end of the episode, there was a major revelation about Kate and Toby's relationship as well. So, what does this mean for the pair in This Is Us Season 6?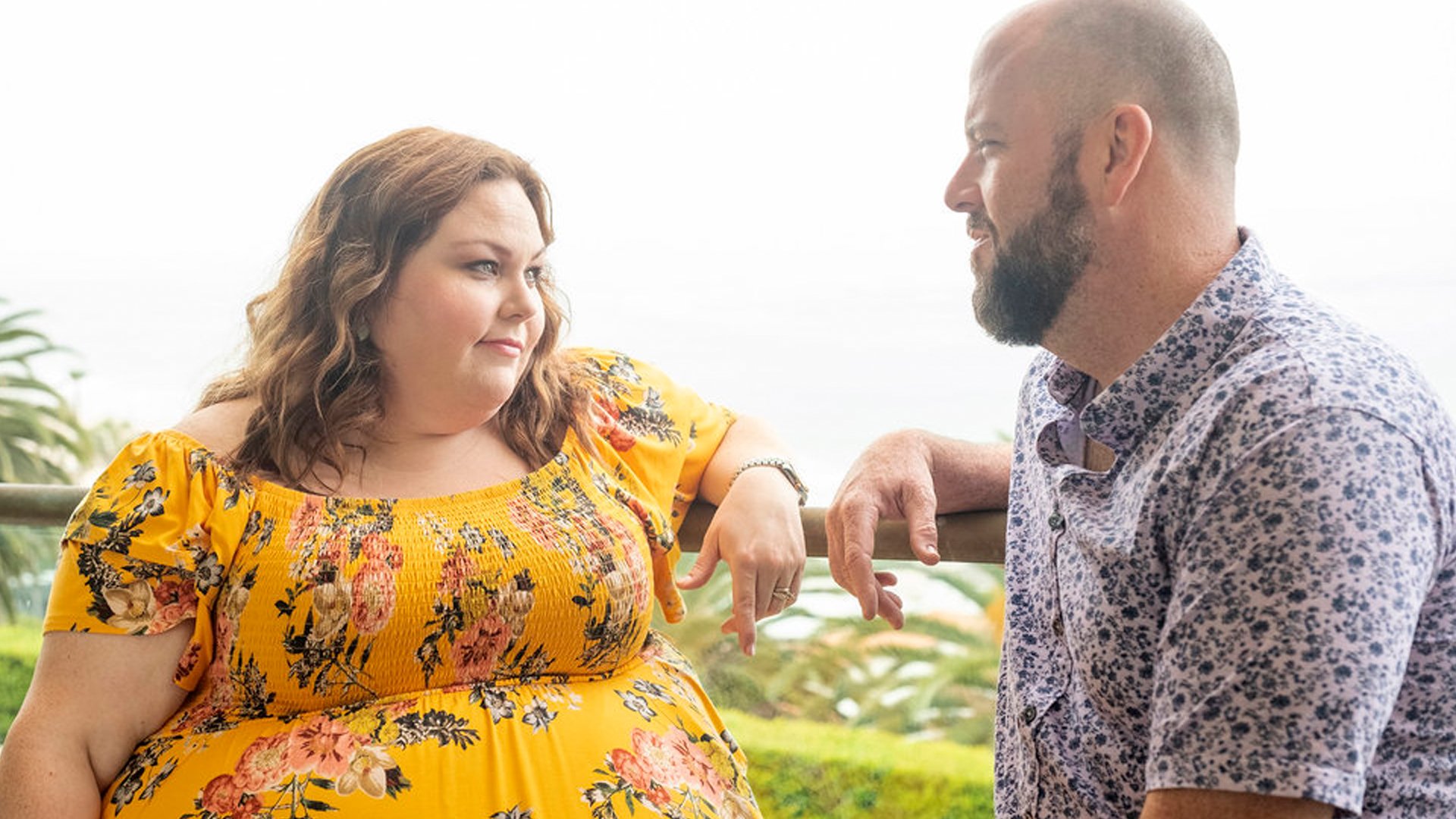 What happened on the 'This Is Us' Season 5 finale?
[Spoiler alert: This article contains spoilers from This Is Us Season 5 Episode 16.]
In last night's finale, titled "Adirondacks," Madison and Kevin called off their wedding just hours before the nuptials when Kevin was unable to say that he loved Madison.
Afterward, it was revealed that the wedding toast that Kevin was planning on giving in the flashforward was from Kate's wedding to Phillip, her boss, which obviously means that at some point in the next five years of the storyline, she and Toby get a divorce.
RELATED: 'This Is Us' Narrowly Avoided a Lawsuit After the Traumatic Crock-Pot Incident of 2018
What is in store for Kate and Toby in season 6?
Given that flashforward, it seems that Phillip, played by Chris Geere, is going to be a major player in the final season as his relationship with Kate grows.
 "Yes, [Chris] is going to be a big part of [season 6]," show creator Dan Fogelman recently told reporters, according to People. "As for the decision to have this timeline, which is essentially four years into the future for [Kate's] second wedding, it's been part of our plan all along from go. Obviously, we've hinted many times that something was not normal between [Kate and Toby] and here we are."
As for Chrissy Metz and Chris Sullivan, the actors who play Kate and Toby, they "have known for quite a while, many seasons, where they're going and where the season is going, so nothing came as a surprise to them," regarding the future of their characters' marriage," Fogelman said.
Metz and Sullivan may not have been ecstatic about the storyline but Fogelman wanted to highlight that sometimes even loving relationships don't work out.
RELATED: 'This Is Us' Season 6: Mandy Moore Says Fans Will Be Talking About the Season 5 Ending Until the Premiere
"Our actors are beautiful in that they don't always love a choice I make for their characters," he told the outlet. "I just go back to all the times that I've been to the most beautiful and loving weddings where nothing can go wrong and there you are years later at that person's second wedding. So the journey from A to B is something we really haven't done on this show yet. I think these two actors are gonna have some meaty stuff to dig into next year. I think, like everything on this show, I think we're going to be able to find something difficult and something beautiful."
When does 'This Is Us' Season 6 air?
Season 6 will be the final season of This Is Us and Fogelman has promised that the season will effectively wrap up all of the loose ends and storylines. There is no exact premiere date for season 6 set yet but new episodes of This Is Us are slated to air in early 2022.