'This Is Us' Season 5 Episode 10 Promo Trailer Teases What's Next When the Pearsons Come Together for Dinner
This Is Us Season 5 will finally return with the next all-new episode after another brief hiatus. So what's coming up for the Pearsons when the NBC drama comes back? Recently, the network dropped the This Is Us Season 5 Episode 10 promo trailer, and it looks like things might get a little awkward when the family gets together for dinner. 
What happened to Kate, Randall, and Kevin in 'This Is Us' Season 5?
A lot has changed in the last few episodes of This Is Us Season 5. Kevin (Justin Hartley) and Madison (Caitlin Thompson) welcomed their twins, Nicholas and Frances, to the world. Before the birth, Kevin quit the major movie he was filming in Vancouver. But even so, Kevin decided he was going to be "all in" with his family, and he officially got engaged to Madison.
Kate (Chrissy Metz) and Toby (Chris Sullivan) also welcomed another baby to the Pearson family. The couple adopted their daughter, Hailey Rose. But the birth mother, Ellie (Annie Funke), realized it would be too difficult to stay connected to the Pearsons. So she backed out of the open adoption and said goodbye to Hailey. Toby also revealed he lost his job.
Meanwhile, Randall (Sterling K. Brown) started to heal in This Is Us Season 5. A few episodes ago, the city councilman took a trip to New Orleans with Beth (Susan Kelechi Watson). The couple learned about Randall's birth mom, Laurel (Jennifer C. Holmes). Then in the end, Randall realized he wanted to let go of the past, including his fight with Kevin. 
Randall and Beth also stood by Madison's side — virtually — while she was giving birth. Then Randall and Kevin reconnected. That said, it seems there's still an important conversation to be had in the future.
The 'This Is Us' Season 5 Episode 10 promo trailer teases what's next when the show returns
It's been a few weeks since NBC dropped the last all-new episode of This Is Us. But luckily, the next installment — titled "I've Got This" —  is coming soon on March 16. The network also released the This Is Us Season 5 Episode 10 promo trailer to tie everyone over until the show returns on Tuesday night.
The This Is Us preview starts with Jack recording Rebecca. "You ready?" Jack asks his wife. Then Rebecca makes a funny face directly into the camera.
Meanwhile, the This Is Us Season 5 Episode 10 trailer jumps back to the present day. Madison and Kate finally reunite after their births. 
"I can't believe we're both moms," Madison tells her best friend. Then Kate replies, "I know!"
The promo also teases special guest star Phylicia Rashad, who plays Beth's mom, Carol. As you may remember, Beth and Carol have a bit of a complicated relationship. Then the new This Is Us trailer makes it seem like another issue may rise. Annie (Faithe C. Herman) picked up her phone at the dinner table, and she is critiqued by her grandmother. 
"At my school, the children leave their phones in their lockers during important events," Carol says.
Then Beth's smile fades away as Randall looks to the side with discomfort.
What to expect after 'This Is Us' Season 5 comes back with new episodes?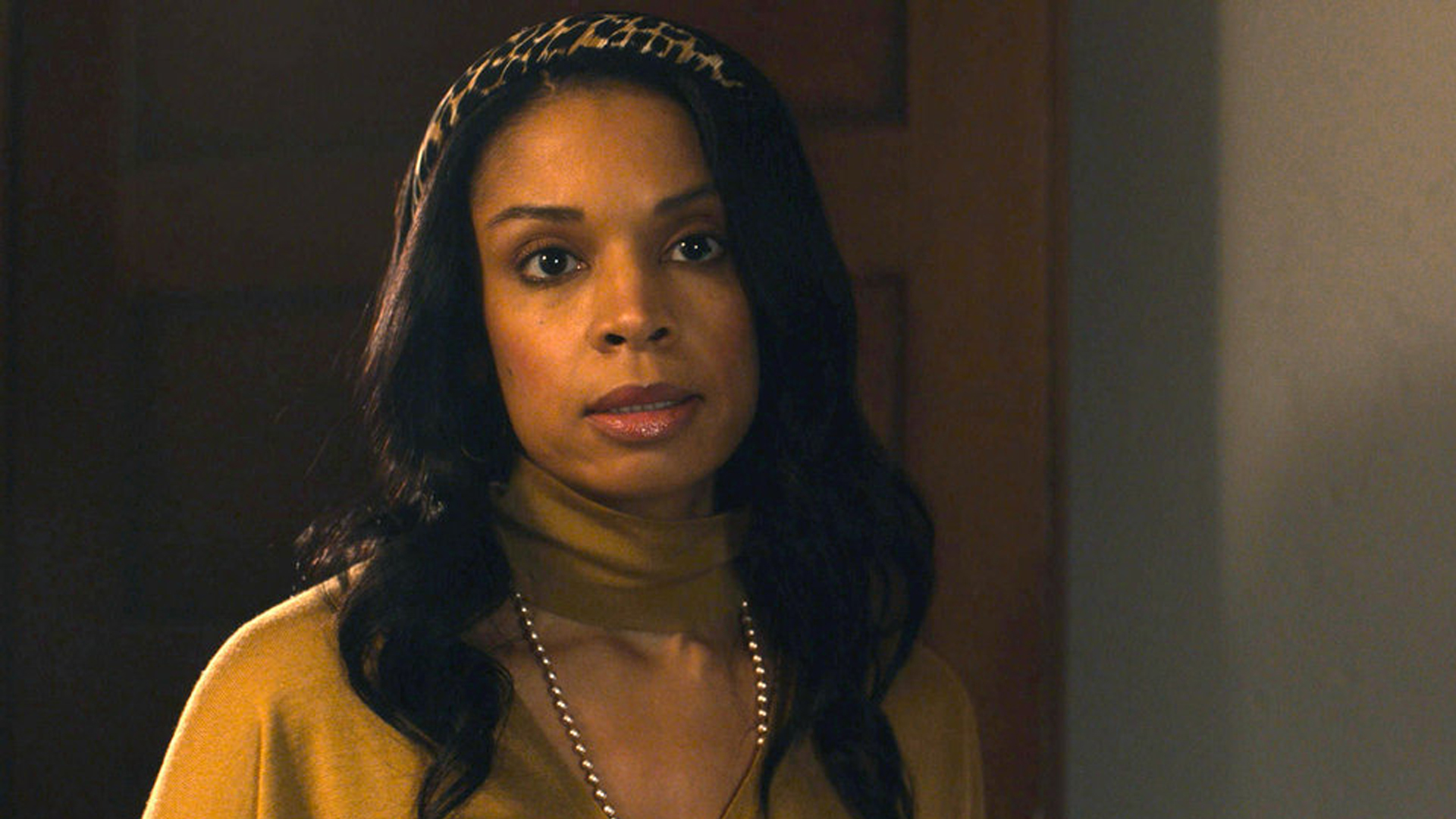 For now, This Is Us fans will just have to wait and see what happens to the Pearsons when the show returns to NBC on March 16. But it certainly looks like everyone is in for a treat. 
That said, it seems more guest stars are coming when This Is Us Season 5 resumes with new episodes. In an interview with Glamour, co-executive producer Julia Brownell revealed what's coming next.
"When babies are born, family members often come to visit," Brownell said. "I think we can expect our cast members from previous seasons to show their faces in fun and surprising ways. We have that to look forward to."
Of course, Brownell's comment may simply tease Rashad's guest appearance in This Is Us Season 5 Episode 10. But according to the synopsis for episode 11 — which is expected to air on March 23 — Kevin and Madison will have an "unexpected guest." So who's coming? Stay tuned.
This Is Us Season 5 airs Tuesday nights on NBC.