'This Is Us' Season 5 Episode 12 Promo Trailer Teases the Next New Chapter When the Pearsons Return
The new 'This Is Us' Season 5 Episode 12 promo trailer previews what's next for the Pearson family, including Tess and Beth's relationship. Plus what a writer says about what's coming when the show returns in April 2021.
Sorry, This Is Us fans — the next all-new episode of season 5 has been pushed back by a week. Luckily, the NBC drama provided a teaser to tie us over during the hiatus. So here's what the This Is Us Season 5 Episode 12 promo trailer revealed about the Pearsons' next journey — and it looks like there's new territory ahead for Beth (Susan Kelechi Watson) and Tess (Eris Baker).
A brief recap before 'This Is Us' Season 5 Episode 12 airs on NBC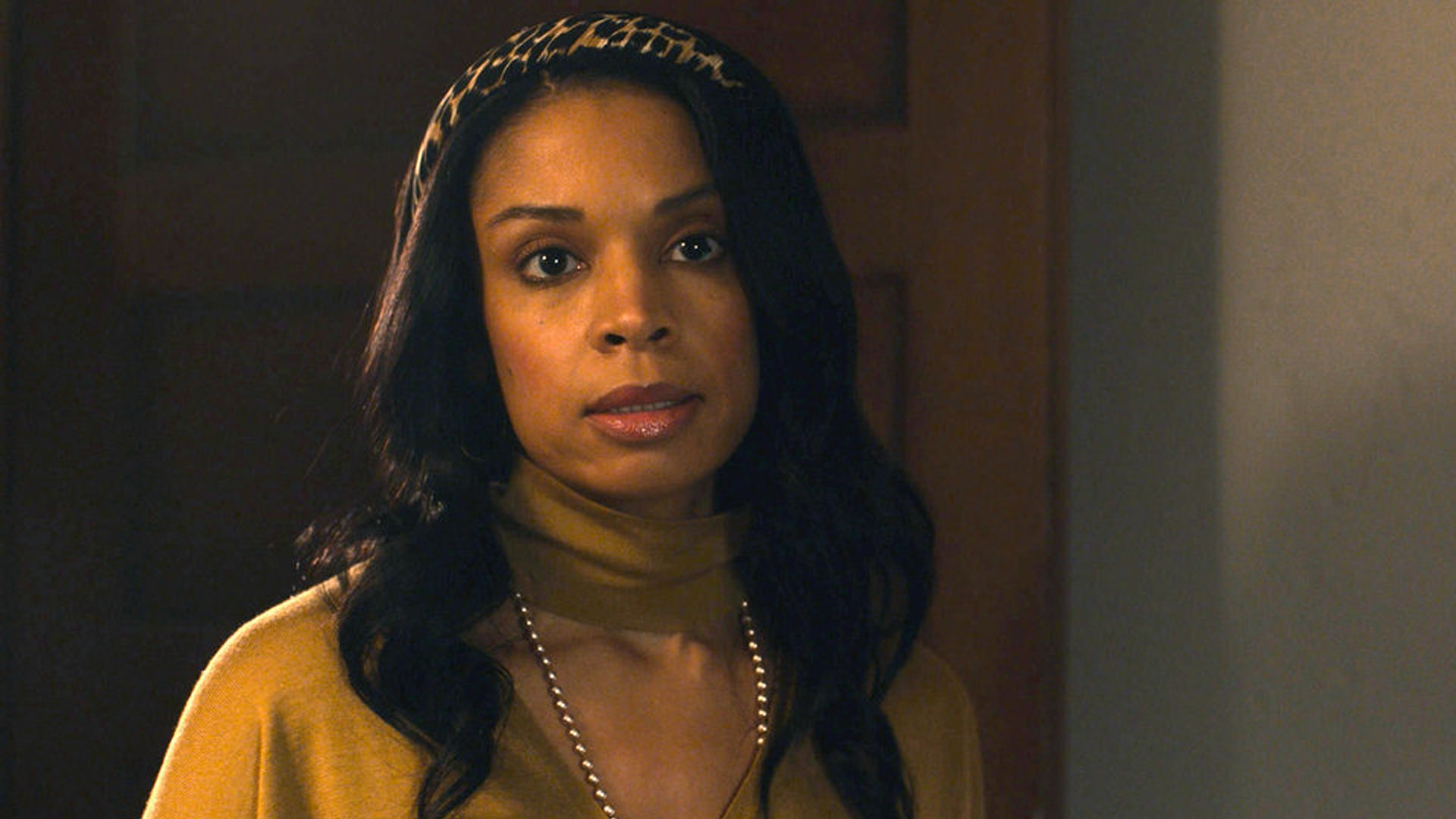 In This Is Us Season 5 Episode 10 — titled "I've Got This" — viewers watched two uncomfortable dinners involving the Pearson family. Beth's mom, Carol (Phylicia Rashad), returns to the NBC drama, and tensions start to rise. Beth admits she feels judged by her mother. But the two women come to an understanding when Carol reveals her loneliness. Now, Mama C is here to stay indefinitely.
There also appears to be a similar pattern brewing between Tess and Beth. Throughout the This Is Us episode, Beth continuously uses the wrong pronouns for Tess' classmate, Alex. Beth says she needs some time to adjust "using a plural pronoun in a singular way." 
Then at dinner, Beth finds out Tess is dating Alex, and Carol already knew about the relationship. Beth doesn't know why her daughter didn't tell her. In front of Beth, Tess tells Carol, "She always does this! I told you, if she knew about me and Alex, she'd figure out a way to make it about her."
Randall (Sterling K. Brown) also gets involved with drama between Malik (Asante Blackk) and Deja (Lyric Ross). Jennifer, the mother of Malik's daughter, wants to come back into her child's life. Then Randall — who just started healing after learning about his birth mother — told Malik that knowing his mom could have saved him a lot of time in therapy. 
Meanwhile, things get a little awkward between Kevin (Justin Hartley), Madison (Caitlin Thompson), Kate (Chrissy Metz), and Toby (Chris Sullivan). A clear line is drawn between the two families when Toby reveals he lost his job and adamantly declines Kevin's financial help. Then in a turn of events, Uncle Nicky (Griffin Dunne) arrives at Kevin's house to visit the twins. So where are the Pearsons headed next?
The new 'This Is Us' Season 5 Episode 12 promo trailer highlights Tess and Beth's relationship moving forward
The This Is Us Season 5 Episode 12 promo trailer starts with Randall and Beth in the kitchen. "You feeling OK about Tess having Alex over for the first time?" Randall asks his wife. 
The preview jumps to a scene of Tess and Alex cuddling in the bedroom. Suddenly, Beth opens the door and finds the couple together. Later, Tess suggests that Beth is filled with judgement. "Mom, I saw the look on your face when you saw me with them," Tess says. 
Meanwhile, Beth looks at Tess in disbelief. "What look?" Beth says. "I didn't give a look."
Then the This Is Us preview jumps forward. Beth sits down with Tess, who gets really honest. "It makes me wonder if we'll ever be close again," Tess says.
The new episode will air on Tuesday, April 6, 2021. This means fans must wait a week before the next chapter.
What happens to Tess and Beth when 'This Is Us' Season 5 returns?
When NBC dropped the This Is Us Season 5 Episode 12 promo trailer, many fans were concerned about Beth and Tess. Some viewers speculated that Beth was reacting to her daughter's first relationship as opposed to sexual orientation. But Tess' final comment in the teaser suggested another rift in the family could be on the horizon. 
Nevertheless, it seems possible the duo will come out the other end relatively unscathed. In an interview with People, This Is Us writer Casey Johnson teased the upcoming Tess and Beth storyline. The writer also hinted how Beth and Carol will step up for Tess.
"That's a really exciting storyline for us. We are going to tell more of that story in the remaining episodes," Johnson said when asked about Tess in episode 10. "We also loved that what we started in this episode is how that is becoming, not a source of conflict, but raising up some new issues between Tess and Beth."
Johnson continued, "With Beth trying to find the right way to be there for her daughter. And then, generationally how Carol, who is an educator and has been around a lot of kids [as a high school principal], might even have more information than Beth does. We're really excited to get into that and tell that story for Tess."
What to expect from the other Pearsons in the next all-new 'This Is Us' episode
For now, This Is Us fans will just have to wait and see what happens to Tess and Beth in the next all-new episode. It also appears other Pearson family storylines will be explored when the show returns. 
The synopsis for This Is Us Season 5 Episode 12 — titled "Both Things Can Be True" – teases what's next for Jack (Milo Ventimiglia), Miguel (Jon Huertas), Kevin, Madison, and Randall.
"Jack and Miguel bond. Kevin and Madison navigate challenges. Randall seeks out a new kind of support network," the synopsis says.
Then when speaking with Entertainment Weekly, writer and story editor Laura Kenar teased what's next when This Is Us Season 5 returns in April.
"There might be some butter involved," Kenar said. "And a ring."
This Is Us Season 5 airs Tuesday nights on NBC.