The 'This Is Us' Season 5 Episode 13 Promo Trailer Highlights Randall and Kevin's Emotional Journey
It's time to grab a value pack of tissues. The This Is Us Season 5 Episode 13 promo trailer just promised a reunion between Kevin (Justin Hartley) and Randall (Sterling K. Brown) — and yes, it's going to get emotional. So here's what happened in the preview and what to expect from the next all-new episode.
Randall and Kevin decide to meet in 'This Is Us' Season 5 Episode 12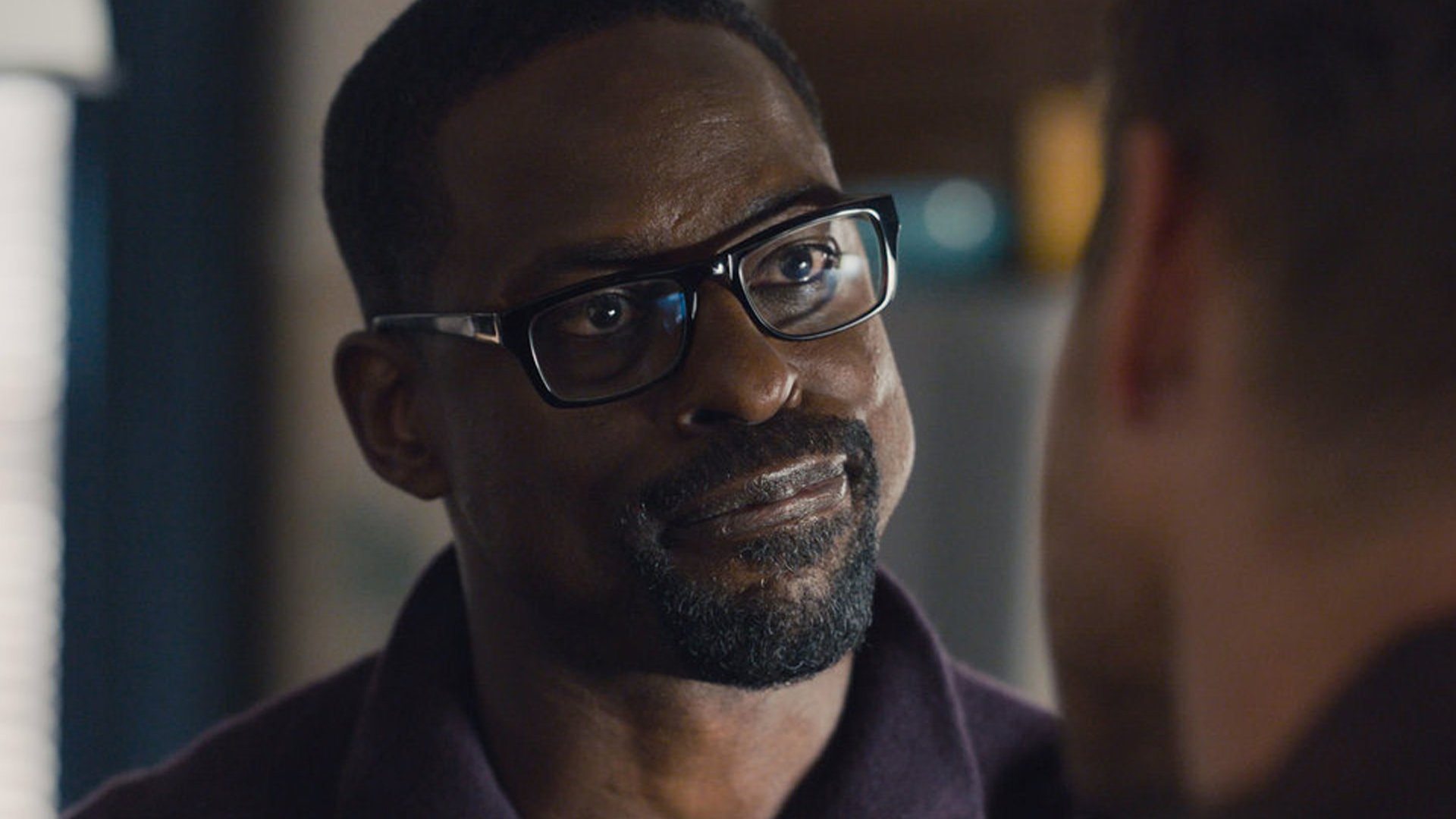 In This Is Us Season 5 Episode 12, titled "Both Things Can Be True," Kevin prepared for his wedding with Madison (Caitlin Thompson). That said, Kevin wasn't sure how to ask Randall to be his best man, particularly because of their big fight in the fourth season finale.
Kevin and Randall finally made amends midway through This Is Us Season 5. However, the Pearson brothers acknowledged a big conversation was needed to clear the air. So when Kevin asked Randall to be his best man, Kevin wanted to discuss their past in person.
"When you stand up there next to me, I don't want anything to be between us," Kevin said. "When the twins were born, you said it was a bad time to talk about our childhoods and how you felt growing up in our family. … What if I come out, what if I come see you?"
Then Randall replied, "Yeah, brother. That's cool with me."
New 'This Is Us' Season 5 Episode 13 promo trailer teases Kevin and Randall's next conversation
The new This Is Us Season 5 Episode 13 promo trailer suggests Randall and Kevin make amends. But of course, they'll have to hash things out first. The preview starts with Beth (Susan Kelechi Watson) explaining the gravity of the situation.
"Kevin's coming across the country to have a long-awaited talk," Beth tells Randall.
Then Randall wonders what will come out of the discussion, hinting it could go either way. Beth also looks back at her husband with a touch of concern.
"How does the conversation of this magnitude even start? How does it end?" Randall says. 
Finally, Kevin arrives at Randall's home in Philadelphia, and the This Is Us trailer cuts right to the chase. 
"Randall, there are some things I need to say to you," Kevin says. 
What to expect from the new 'This Is Us' Season 5 episode next week
This Is Us Season 5 Episode 13, titled "Brotherly Love," will hopefully heal Kevin and Randall's relationship. That said, the Pearson brothers have a lot of work ahead of them. When speaking with HollywoodLife in March 2021, Brown suggested the next new episode will dive into Randall and Kevin's history so they have a chance to learn and move forward.
"I think in sort of revisiting the history of their relationship, they recognize that there's a pattern that has been at play," Brown said. "I'm thinking there's a possible turning point of real change in the near future."
Now, This Is Us fans will just have to wait and see Randall and Kevin's conversation unfold in episode 13. But whatever happens, many viewers are excited the two brothers will finally go over their complicated relationship. Meanwhile, co-executive producer K.J. Steinberg teased the next episode in an interview with Entertainment Weekly, and it certainly seems Randall and Kevin's reunion will be worth the watch.
"I have two words for you: 'Stay tuned,'" Steinberg said.
This Is Us Season 5 Episode 13 will air Tuesday, April 13, on NBC.