'This Is Us Season 5 Episode 14': Here's Who Kevin Has 'A Run-in With' From His Past
In This Is Us Season 5 Episode 14, Kevin Pearson (Justin Hartley) has a "run-in with someone from his past." It threatens to ruin everything he has with Madison (Caitlin Thompson) and his twins. However, in the latest promo, for This Is Us Season 5, Episode 14, the producers revealed who that person is. It might not be as worrisome as everyone thought.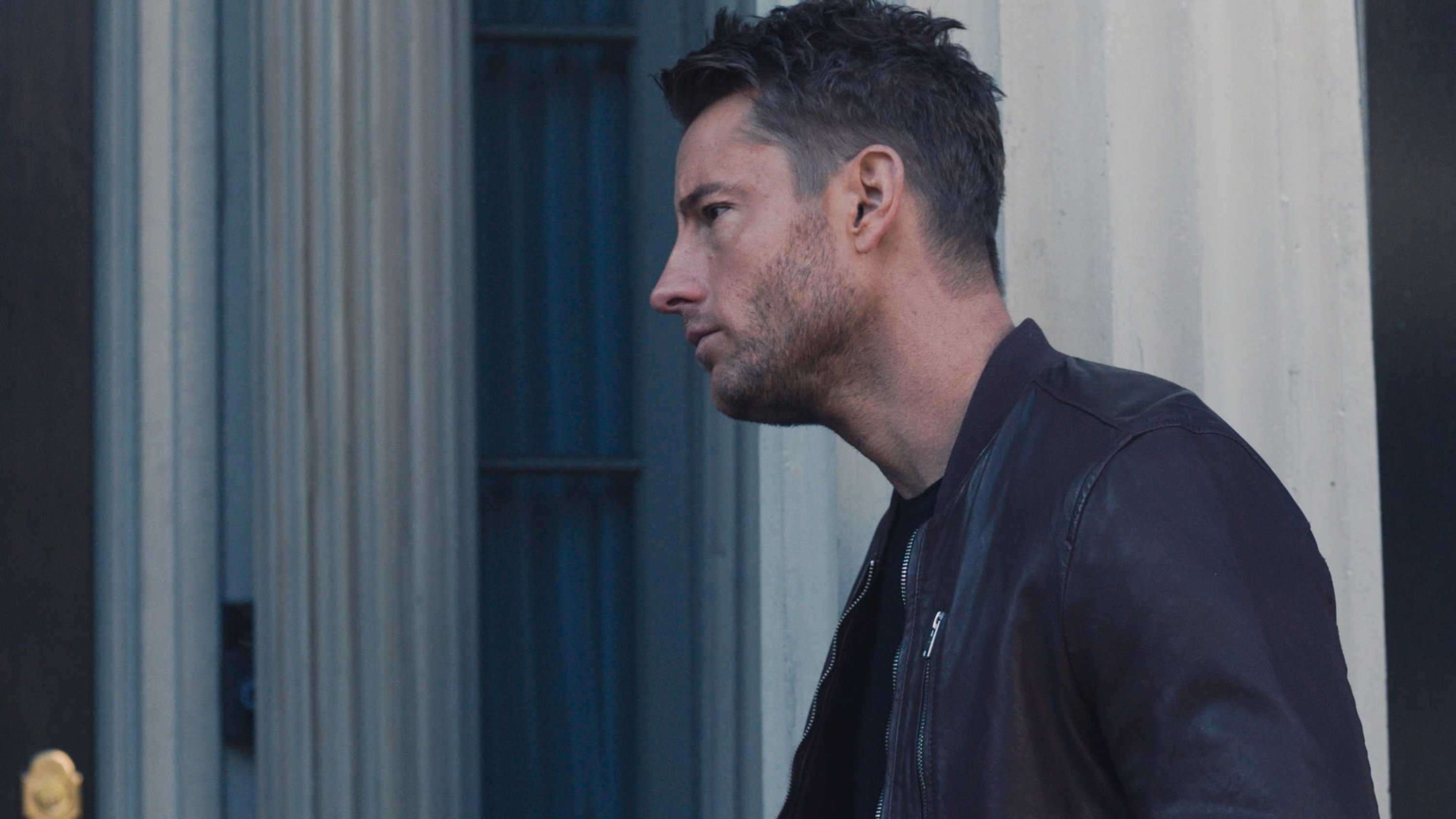 Is 'This Is Us' on tonight?
This Is Us is a rerun tonight, May 4, 2021. However, the series returns soon, on May 11, with an all-new episode, "The Music and the Mirror." The production team needed time to catch up due to pauses caused by the COVID-19 pandemic. When This Is Us Season 5 Episode 14 returns, three new episodes air in a row, leading up to the season finale on May 25.
Does Kevin end up with Madison on 'This Is Us'? 
Viewers know that Kevin and Madison had twin babies in This Is Us Season 5. They seem to be happily bonding with each other and their newborns. However, their relationship is still new. In This Is Us Season 4, Kevin and Madison slept together and unexpectedly ended up pregnant. During the COVID-19 pandemic, the actor moved in with Madison to be there for her pregnancy.
He proposed to her and put a ring on her finger. However, when the producers played a montage of Kevin's exes finding out about the engagement, viewers worried. If Madison and Kevin are endgame, why does it matter what his exes think about his relationship? As of the writing of this article, Kevin and Madison are engaged to be married. However, viewers aren't sure if that is who Kevin ends up with in the future.
Zoe returns to 'This Is Us' Season 5 Episode 14
Although many This Is Us fans thought Kevin Pearson's ex-wife, Sophie (Alexandra Breckenridge), was the person who returns from Kevin's past, it's not her. In the This Is Us Season 5 Episode 14 trailer, viewers find out that Zoe Baker (Melanie Liburd) returns to the show.
Zoe and Kevin broke up at the end of This Is Us Season 3 because the actor realized he wanted to have children. Zoe told him a few episodes prior that she did not want children. While Kevin thought he would be OK with that, he changed his mind. The couple went their separate ways, and that was the last time we saw Zoe until the "Kevin's exes" montage. 
Now she returns to the show in a video call with Kevin in a conference room. Zoe asks how Kevin is doing in the promo, and he doesn't give her a happy expression or answer. Since the actor is in a work environment when he takes the call, viewers believe that her appearance is career-related. Zoe is a documentary filmmaker, and Kevin is an actor, so it would not be a surprise for him to speak to her regarding work. Many fans breathed a sigh of relief in a Reddit discussion while watching the new sneak peek.
This Is Us Season 5 Episode 14 airs May 11, 2021, at 9 p.m. EST on NBC.