'This Is Us' Season 5 Episode 14 Recap 'The Music and the Mirror'
A lot happened with the Pearson family in This Is Us Season 5 Episode 14 so viewers already need a quick recap. Madison Simons (Caitlin Thompson) searched for her wedding dress with Kate Pearson (Chrissy Metz) and Rebecca Pearson (Mandy Moore). Meanwhile, Kevin Pearson (Justin Hartley) met with his agent and ran into his ex-girlfriend, Zoe (Melanie Liburd). 
Randall Pearson (Sterling K. Brown) worried about his wife Beth Pearson (Susan Kelechi Watson) and the fate of her dance studio. Plus, Toby (Chris Sullivan) called his father (Dan Lauria) when he had trouble fixing a leaky pipe.
[Spoiler alert: This article contains spoilers from This Is Us Season 5 Episode 14.]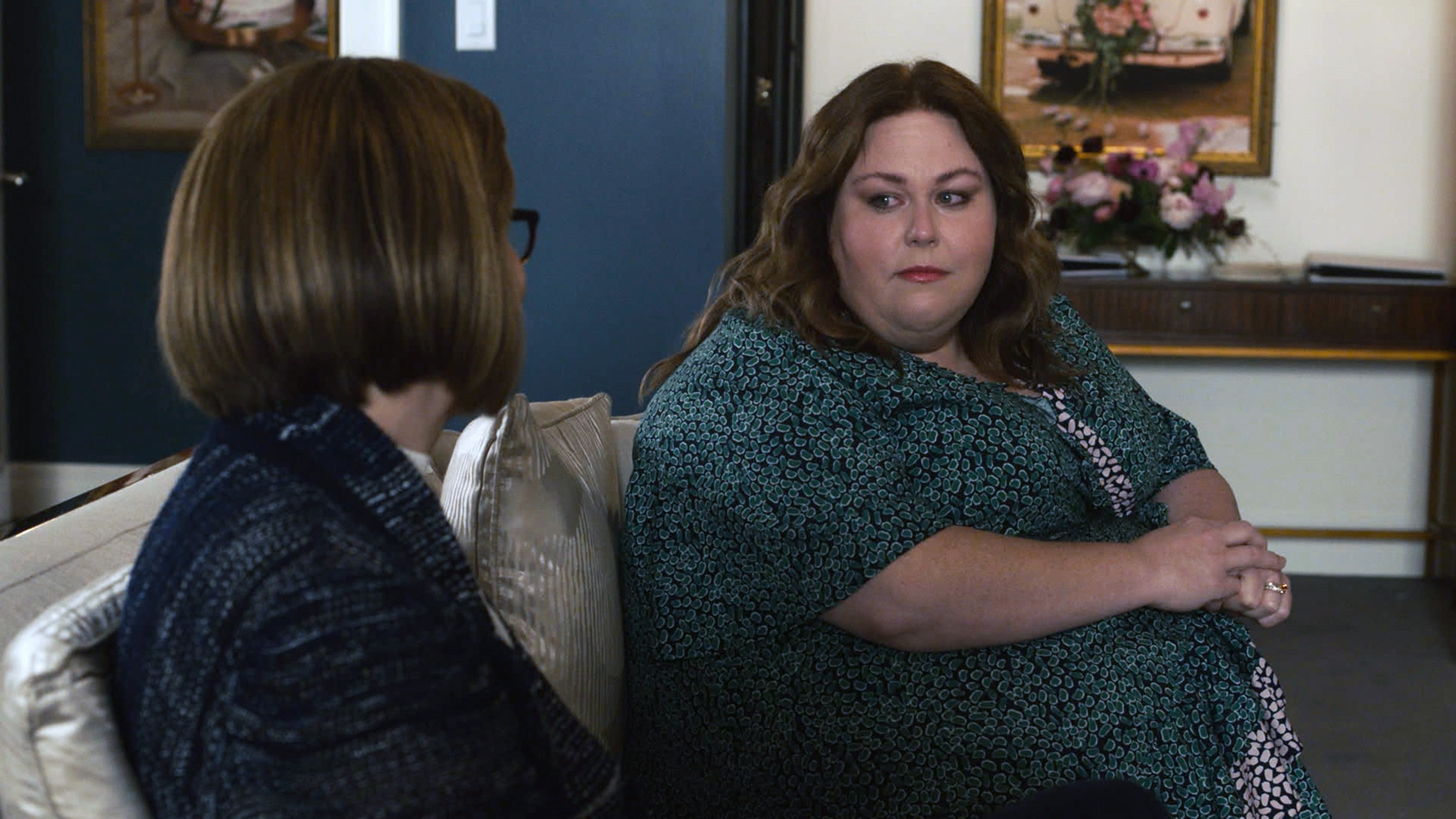 'This Is Us' Season 5 Episode 14: Beth and the fate of the dance studio
When This Is Us Season 5, Episode 14 began, we watched a recap about Beth's studio, which opened shortly before COVID-19 swept the world. We watched the transition from a full thriving studio to one with hand sanitizer and masks. Then she switched to teaching classes from her studio via zoom, and then the students slowly left dance until there were only three remaining. She told the three girls, one of which was her daughter, Annie (Faithe Herman), that she had to close the studio because of the pandemic.
At the same time, we watched young Beth (Rachel Hilson) stop dancing and throw away her ballet slippers. One week after the studio closed, present-day Beth sat munching on Lucky Charms. During her first job interview, the woman double-booked her and had to cancel the meeting. Beth decided she wasn't ready to head back to corporate America anyway.
RELATED: Justin Hartley and Sofia Pernas: Is Her Net Worth the Lowest of His 3 Wives?
In another flashback, Randall took young Beth to the ballet for their six-month anniversary. However, she was too upset to watch it with him and insisted they go home.
In the present day, when Randall worried about Beth to Deja (Lyric Ross), she reassured him that his wife will be OK. She insisted that Beth will talk to him when she's ready. Instead of talking, he played a song for her, and they danced together as they did in college. She cried on his shoulder in both scenes. We know their marriage will never break. 
'This Is Us' Season 5 Episode 14 recap: Madison goes wedding dress shopping
Madison confided in Kevin before going dress shopping. She worried about saying the wrong thing to Kevin's mother. However, he reassured her with a game he liked to play to ease his nerves. Then her dad called her for the first time in 18 months. She didn't want to answer.
We found out more about younger Kate's (Hannah Zeile) past with her mother as the two watched Madison try on wedding dresses. Young Kate prepared for a job interview at her mom's office. However, Kate skipped the job interview with her mother and got one at the local diner instead (where she worked for nine years). She also told her mother to stop getting her hopes up for her. 
RELATED: 'This Is Us': Teen Sophie is Coming Soon With a Kevin-Sophie Storyline that Might Ruin Everything
Kate talked to her mom in the present day about how much she loves her job now. She explained how it's hard to talk about her career in front of Toby. Meanwhile, Madison broke down crying because her father couldn't come to the wedding. However, she was dreading him coming anyway. Rebecca made her feel better with a heartfelt speech about how much the Pearsons love her.
Kate told Rebecca what a great mother she's been. Then Madison found her dress and thanked the Pearson family for making her feel welcome. Later, Kate introduced Rebecca to her students and let them play their choir song for her. They sang "Paved Paradise" while young Kate remembered a flashback with her father. He knew she would end up doing something with music, and things came full circle when she realized she finally found her perfect job.
Kevin met with his agent
Uncle Nicky (Griffin Dunne) tagged along with Kevin while he screened his latest movie production. The director was enthralled with the film and called it "the performance of a lifetime." However, Kevin and his agent agreed that the movie was awful, and they needed to book him something else before word got out. Meanwhile, Uncle Nicky picked up The Godfather onesies for the twins. When Kevin attempted to secure something else, his agent explained that he doesn't have an excellent reputation in the film industry. He walked off too many sets and might have a hard time finding something worthwhile to star in next.
'This Is Us' Why does Zoe return?
After meeting with his agent, Kevin walked by a room where Zoe Baker (Melanie Liburd) was waiting for her agent. Kevin walked in and caught up with Zoe. However, she said something that made him wonder. She said he always had a positive outlook on life, and whatever happened, he always made it seem like it was what he wanted all along. Zoe was dating someone, and things were going great. However, we know that comment from her will stick around and make him wonder if Madison is really who he wants to marry. Cue cold feet.
'This Is Us' Season 5 Episode 14 recap: Toby's dad comes to visit
Kate isn't happy that Toby won't call a plumber to fix their leaky pipe. He insisted that he's got it under control, but she doesn't have much confidence. Then when she tries to tell her husband how excited she is over teaching a new song in a choir, he doesn't seem to care at all. We can see the rift between Toby and Kate keeps growing wider.
Meanwhile, Baby Jack hangs out with the neighbor, Gregory (Timothy Odmundson), while Toby tried to fix the pipe. Viewers might remember Gregory as their grumpy next-door neighbor who has a soft spot for Baby Jack. Toby finally broke down and called his father to come help with the pipe.
After his father helped him fix the pipe, Toby opened up to his father about how unhappy he was about losing his job. Then his dad told him he also lost his job when Toby was young. Mr. Damon admitted to his son that he hid in his basement reading classifieds until he found a new one. Mr. Damon warned him to keep an eye on that leak; however, we know he's talking about Kate and Toby's marriage.
RELATED: 'This Is Us' Randall and Kevin Will Finally 'Support Each Other' and 'It Will Be Glorious' in New Episodes
"People only look for leaks when water is coming out, but it's the pressure that'll get ya."
Kate and Toby both lied to each other about their days, and viewers know there's something brewing between them.
This Is Us Season 5 Episode 15 airs May 18, 2021 on NBC. Then This Is Us Season 5 finale airs at an all new time, 10 p.m. EST.