The 'This Is Us' Season 5 Episode 7 Promo Shows Kevin in Danger, But Fans Shouldn't Worry Just Yet
This Is Us has fans imagining the worst-case scenario for Kevin (Justin Hartley) and Madison (Caitlin Thompson) after the jaw-dropping season 5 episode 7 promo trailer. The two characters just started a new adventure together. Now, life decided to take a turn, leaving fans wondering whether Kevin will die in the next episode. But here's why viewers shouldn't worry about Madison's fiancé just yet.
What happened to Kevin and Madison in the 'This Is Us' Season 5 Episode 7 promo trailer?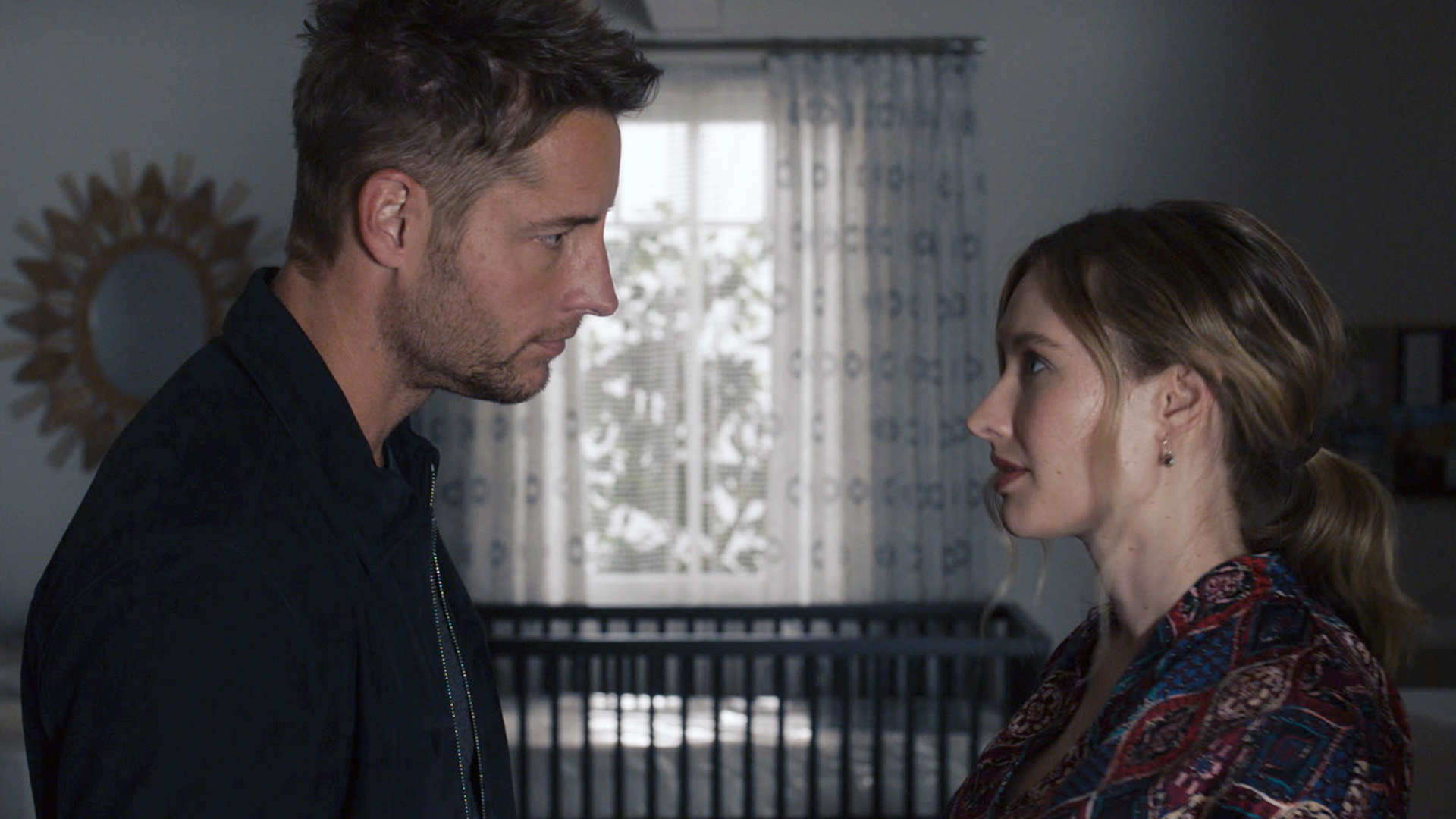 In This Is Us Season 5 Episode 6, Randall (Sterling K. Brown) uncovered the truth about his birth mother, Laurel (Jennifer C. Holmes). The experience allowed Randall to heal, and he recognized it was time to end his feud with Kevin. Last season, the two brothers had a spewing match that unleashed 40 years of resentment. So viewers knew Randall's desire to reach out was a big step.
That said, Kevin was in full-on panic mode when Randall called. Madison was about to give birth to twins. She went into labor and was all alone at the hospital. Meanwhile, Kevin was driving and desperately trying to find a way to reach her.
"My whole life has been turned upside down," Kevin told Randall. "Madison's in labor, and I'm stuck here in Vancouver. I'm trying to get home in time for the birth, but she's already at the hospital. So alone. I never should've come here."
The episode ended as Kevin hung up the phone and drove into the night. Then in the This Is Us Season 5 Episode 7 promo trailer, something seemed to go horribly wrong. Scenes of a car accident flashed by as Kevin spoke over the phone.
"My fiance right now is in labor," Kevin said in a voiceover. "We're having twins. I need to get to her."
Then the preview jumped to a conversation between Kevin and Madison. Kevin reassured his fiancée he was coming as soon as he could. In response, Madison sounded worried. "Please, just get here, Kevin," she said.
Meanwhile, the camera panned down from the car crash to show Kevin's license on the ground. 
Does Kevin die in the car accident from 'This Is Us' Season 5 Episode 7?
While the This Is Us Season 5 Episode 7 promo trailer indicated something may happen to Kevin, it's pretty clear he doesn't die. In case you need a refresher, the character has already been seen in a far-future flashforward. 
At the end of the This Is Us Season 4 finale, Kevin was spotted with Randall, Rebecca (Mandy Moore), and Nicky (Griffin Dunne). The scene hinted the Pearson brothers will eventually reconcile. It also confirmed Kevin will have two children in the future. So for now, it seems likely Kevin and the twins will be just fine.
That said, the flashforward did not show what happens to Madison. So some fans have theorized Kevin's car accident will be a fakeout, and Madison will die in labor during This Is Us Season 5 Episode 7. 
What to expect from Kevin in 'This Is Us' Season 5
As always, This Is Us fans will just have to wait and see what happens to Madison and Kevin. But when speaking with Entertainment Weekly on Jan. 13, co-executive producer Kay Oyegun revealed Kevin will be taking on more than the birth of his twins.
"What awaits [Kevin]? Quite a bit," Oyegun said. "For Kevin, it's always so exciting because it's this journey of a boy-becoming-a- man story for him in a way that's really cool. What awaits Kevin is a level of maturity that he's going to have to take on — and I'm not even just talking about having children."
Meanwhile, in an interview with TVLine from December 2020, Hartley teased a "moment of great significance" that will impact everyone in This Is Us Season 5.
"There's going to be a moment of great significance that happens that will change the course of everyone's relationship with everyone else," he said. "I mean, I'm trying to think of someone who's not affected by it. Randall, Kate [Chrissy Metz], Kevin for sure, Mom, Miguel [Jon Huertas], even. He does have some cool stuff coming up. Jack [Milo Ventimiglia] is about the only one it doesn't affect — because he's dead."
This Is Us Season 5 airs Tuesday nights on NBC.