'This Is Us' Season 5 Episode 8 Promo Trailer Teases a New Big 3 Coming Soon
The This Is Us Season 5 Episode 8 promo trailer just teased a huge milestone for the Pearson family — a brand-new Big Three. Over the past few years, fans have grown with the original Big Three, Randall (Sterling K. Brown), Kate (Chrissy Metz), and Kevin (Justin Hartley). Now, the family is about to get a whole lot bigger with the births of Kevin and Madison's (Caitlin Thompson) twins as well as Kate and Toby's (Chris Sullivan) adopted child. So, here's what to expect in the next episode on Tuesday, Feb. 16.
'This Is Us' Season 5 prepares Kevin, Madison, Kate, and Toby for birth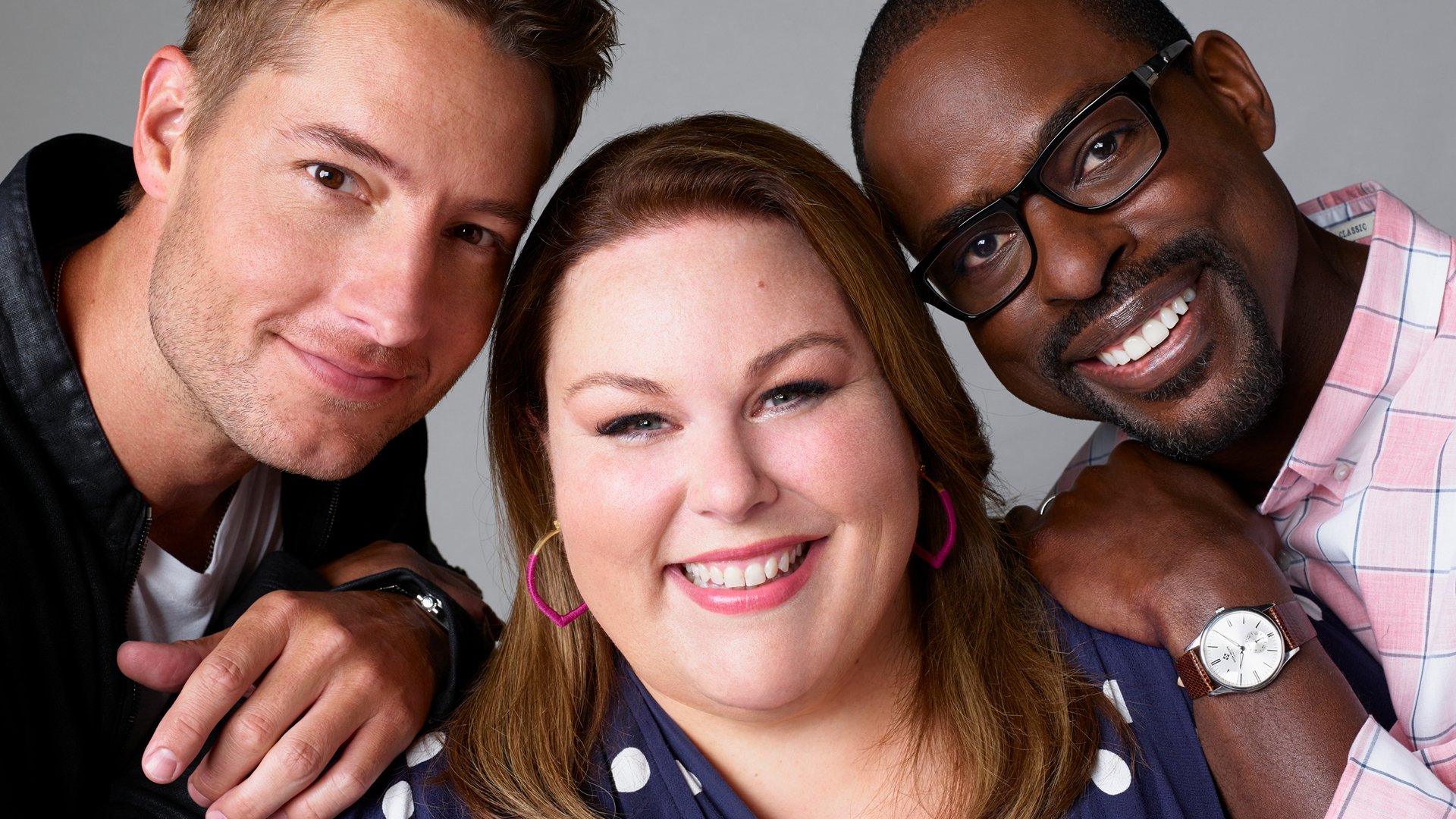 RELATED: 'This Is Us': The Reason Why Kevin Wants Kids Right Now Will Break Your Heart
In This Is Us Season 5 Episode 7 — titled "There" — Madison revealed that she was in early labor with the twins. Kevin, who was shooting a movie in Vancouver, rushed his way back down to LA, panicking because Madison was all alone. But, on his way to the airport, Kevin saved a man from a car crash. He also lost his wallet. So now, This Is Us fans are left wondering whether Kevin will make it to the birth.
Even so, Randall and Beth (Susan Kelechi Watson) were able to show up for Madison — just not physically. Previously, Randall and Beth traveled to New Orleans to learn more about Laurel (Jennifer C. Holmes), Randall's biological mother. 
Then on the way home in episodes 6 and 7, Randall called Kevin to put their feud in the past. Kevin, who was freaking out over his pregnant fiancée, hung up. So Randall stepped in to keep Madison company at the hospital.
RELATED: 'This Is Us': Will Sophie Come Back in Season 5?
"I spoke to Kevin. I know he's trying to get to you," Randall and Beth told Madison. "We're still driving back from New Orleans. So if you want us to have some food sent over there or anything, we just want you to know that we're here. Or if you want, we can stay on the phone with you for a while. You're family."
Meanwhile, Kate and Toby prepared for a birth of their own. At the start of This Is Us Season 5, the couple found a match through their adoption agency. The mother, Ellie (Annie Funke), connected with Kate and Toby. But, of course, there were a few lingering fears.
Nevertheless, Kate and Toby moved forward with the adoption. Then in "There," Kate called Kevin and revealed that Ellie was being induced. "We're just waiting for Jack's babysitter to get here. Then we're gonna head down to San Pedro and meet Ellie at the hospital," Kate said.
So fans should expect not one, but three new babies in This Is Us Season 5 Episode 8.
The 'This Is Us' Season 5 Episode 8 promo trailer highlights
RELATED: 'This Is Us' Season 5: Sterling K. Brown Says Kevin and Randall Are 'Ready' To Repair What They Broke
The This Is Us Season 5 Episode 8 promo trailer is short but sweet. The preview starts with Rebecca (Mandy Moore) at the Pearson family cabin with Miguel (Jon Huertas). As you may remember, the fifth season is in the midst of the coronavirus (COVID-19) pandemic. So Rebecca and Miguel's absence at the births was likely already planned.
Nonetheless, it seems Rebecca and Miguel will still get their proud grandparent moment. In the promo, they are talking to someone on the phone, clearly filled with a lot of emotion.
As the This Is Us trailer proceeds, dramatic shots of Kate, Kevin, and Madison flash by. But there's no indication that Kevin makes it to the birth of his twins. Both Madison and Kevin are always seen alone. Randall is also the one who gives Madison words of encouragement.
"We're gonna see you through it every step of the way," Randall says over the phone.
RELATED: 'This Is Us': Chrissy Metz Reassures Fans About Kate's Future
Meanwhile, the description for This Is Us Season 5 Episode 8 — titled "In the Room" — also hints that Kevin will not make it to the birth.
"The Pearsons navigate huge family milestones together, from a distance," the synopsis reads.
But, regardless of what happens in the next episode, it's clear that This Is Us fans are prepared to watch a new Big Three emerge.
"We are getting all babies on the same they because Kate's daughter and Kevin's twins are going to be metaphorical triplets and there's going to be a meaningful speech sourest lemon style," a fan wrote on YouTube.
That said, it also looks like This Is Us fans better come well-equipped with tissues on Feb. 11. After the seventh episode aired on NBC, creator Dan Fogelman warned viewers on Twitter to "start hydrating now." So get ready. Episode 8 is going to be an emotional ride.
This Is Us Season 5 airs Tuesday nights on NBC.