New 'This Is Us' Season 5 Episode 9 Promo Trailer Teases Jack's First Ride Home With the Big 3
The new This Is Us Season 5 Episode 9 promo trailer just gave fans a glimpse at the Big Three's first car ride home with Jack (Milo Ventimiglia) and Rebecca (Mandy Moore). But the babies' release from the hospital isn't all fun and games. So here's what to expect from the next all-new episode of This Is Us on Tuesday, Feb. 23.
What happened in the last episode of 'This Is Us' Season 5?
In This Is Us Season 5 Episode 8 — titled "In the Room" — viewers experienced the births of a new Big Three. Madison (Caitlin Thompson) and Kevin (Justin Hartley) welcomed their twins, Nicholas and Frances, named after Uncle Nicky (Griffin Dunne) and Madison's grandmother. Meanwhile, Kate (Chrissy Metz) and Toby (Chris Sullivan) supported Ellie (Annie Funke) as she gave birth to their adopted daughter named Hailey Rose. 
It also seems Kevin and Randall's (Sterling K. Brown) relationship is on the mend. Randall and Beth (Susan Kelechi Watson) spent eight hours on the phone so that Madison didn't have to be alone. Luckily, Kevin made it to Madison's birth. Then after the delivery, Kevin and Randall apologized for their previous argument, hinting that they would have a deeper conversation later on.
All the while, This Is Us viewers got to know Rebecca and Miguel (Jon Huertas) a little more. In a series of flashbacks, Rebecca revealed she promised Jack that she would never miss a thing. So she felt like she was letting Jack down when she couldn't be there for her grandchildrens' births. Then Rebecca thanked Miguel for bearing Jack's death differently.
"We never talk about this, how you have to bear Jack's death differently. For yourself and for me and our marriage," Rebecca told Miguel. "Thank you. I know it's a lot. I know I'm a lot."
Then Miguel replied, "You're just the right amount."
The 'This Is Us' Season 5 Episode 9 promo trailer teases Jack and Rebecca's first ride home
There's no denying the Feb. 16 episode left the Pearsons on a hopeful note. But the This Is Us Season 5 Episode 9 promo trailer hinted that the next chapter could become a bit stressful as the new and old Big Three are released from the hospital. 
In the preview, NBC confirms the new episode will feature "the first ride home." Given the previous episode just highlighted two births, it seems likely viewers will get to watch Kevin and Madison as well as Kate and Toby bring their babies home. But the trailer itself focuses on a flashback of Jack and Rebecca with the original Big Three.
"You got this Pearson," Jackson says to himself as he struggles to buckle up his kids.
Rebecca is also nervous about her newborns. "I wish I could see them," she says in the passenger seat of her car.
Suddenly, things take a turn for the worse. Jack and Rebecca make a pit stop at a gas station. Then Jack asks for "one of those little whiskeys." He proceeds to drink the bottle. 
Meanwhile, the synopsis for This Is Us Season 5 Episode 9 — titled "The Ride" — hints that the next episode will highlight multiple stories as the Pearsons settle in with their newborns.
"A series of car rides propels the Pearsons towards new stages of their lives," the synopsis reads.
What to expect from 'This Is Us' Season 5 Episode 9 on Feb. 23, 2021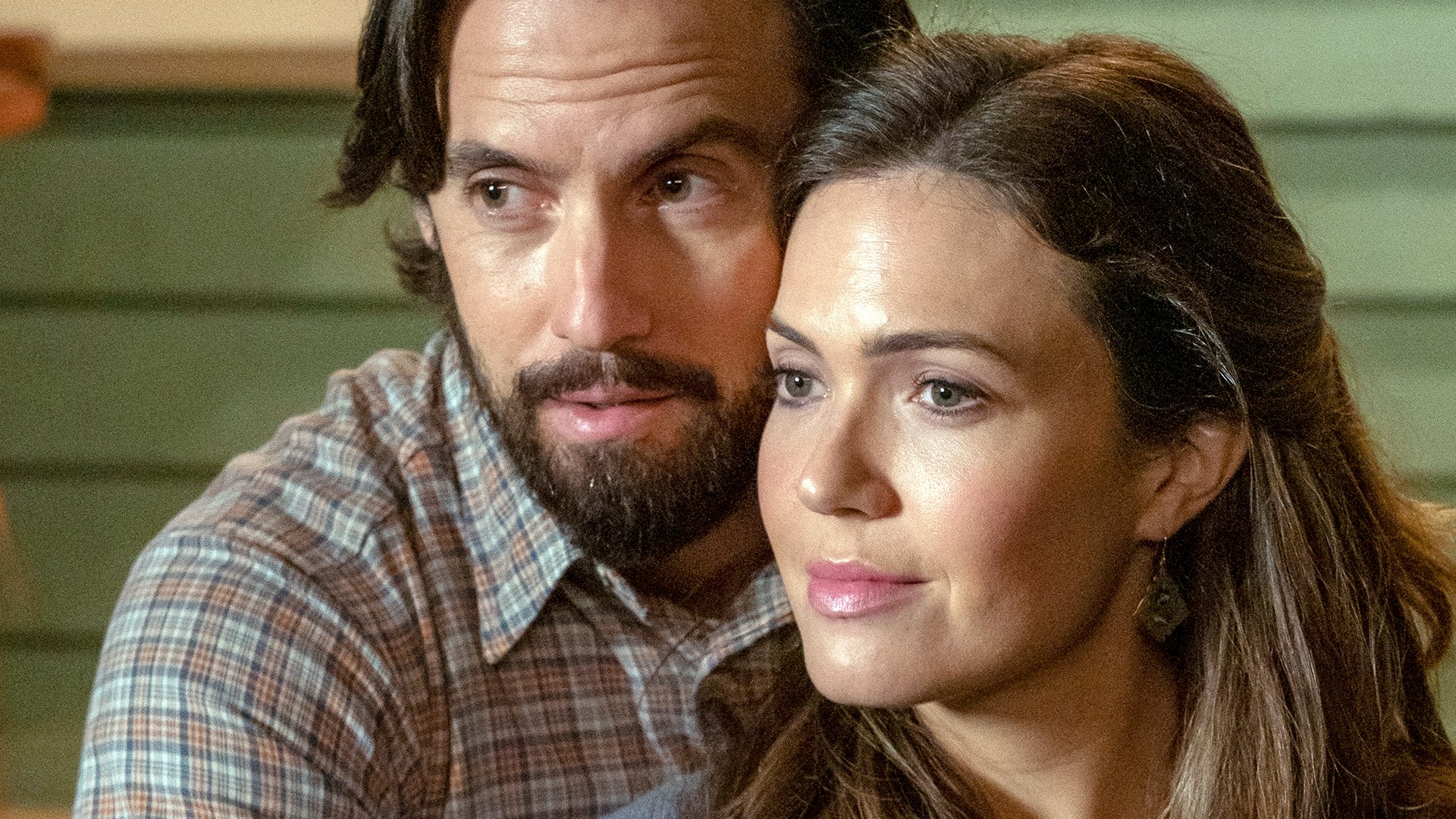 Now, fans must wait for This Is Us Season 5 Episode 9 to be released on Tuesday, Feb. 23, 2021. But at least we know Jack and Rebecca don't die and they survive the car ride home after the new promo trailer. So what can fans expect from the Pearsons in the next episode? 
In an interview with Entertainment Weekly, co-executive producer Vera Herbert and executive producer Ken Olin gave viewers a few more clues. But it doesn't look like we're going to spend a lot of time outside of the car.
"It has a lot to do with cars," Herbert said. 
Olin added, "It has cars and babies. That's where we live now for two episodes — and then we'll get out of the cars."
That said, Herbert hinted what fans can expect in the next few episodes of This Is Us Season 5. So when the babies finally make it home, real-life will start to set in for Kate, Toby, Madison, Kevin, Randall, and Beth. 
"Now we're going to be able to dive into their real life and pick up the pieces of where everyone's story goes from here," Herbert said. "For Madison and Kevin, and Kate and Toby, it's adjusting to new babies and what that reality is. And Randall will be able to pick up on some of the pieces of things that he learned in New Orleans and how that's going to thrust him forward in his life."
Herbert continued, "It feels like we're kind of ramping back up into the back half of our season in a way that hopefully is fulfilling to the audience, based on what they've seen thus far."
This Is Us Season 5 airs Tuesday nights on NBC.